YouthBuild Charter School has announced that it will relocate to what is planned to be a stellar example of green building. The school will invest $15 million to renovate a former PECO building at 2309 N. Broad Street, with plans to move in July 2024.
The new building, designed by Atkins Olshin Schade Architects (AOS), will according to the plans have solar panels on the roof, added insulation and energy-efficient windows as they aim for Passive House standards, and stormwater recapture, among other green features. YouthBuild is kicking off a capital campaign to raise funds for the renovation project, which will be partly funded by a loan from the Reinvestment Fund.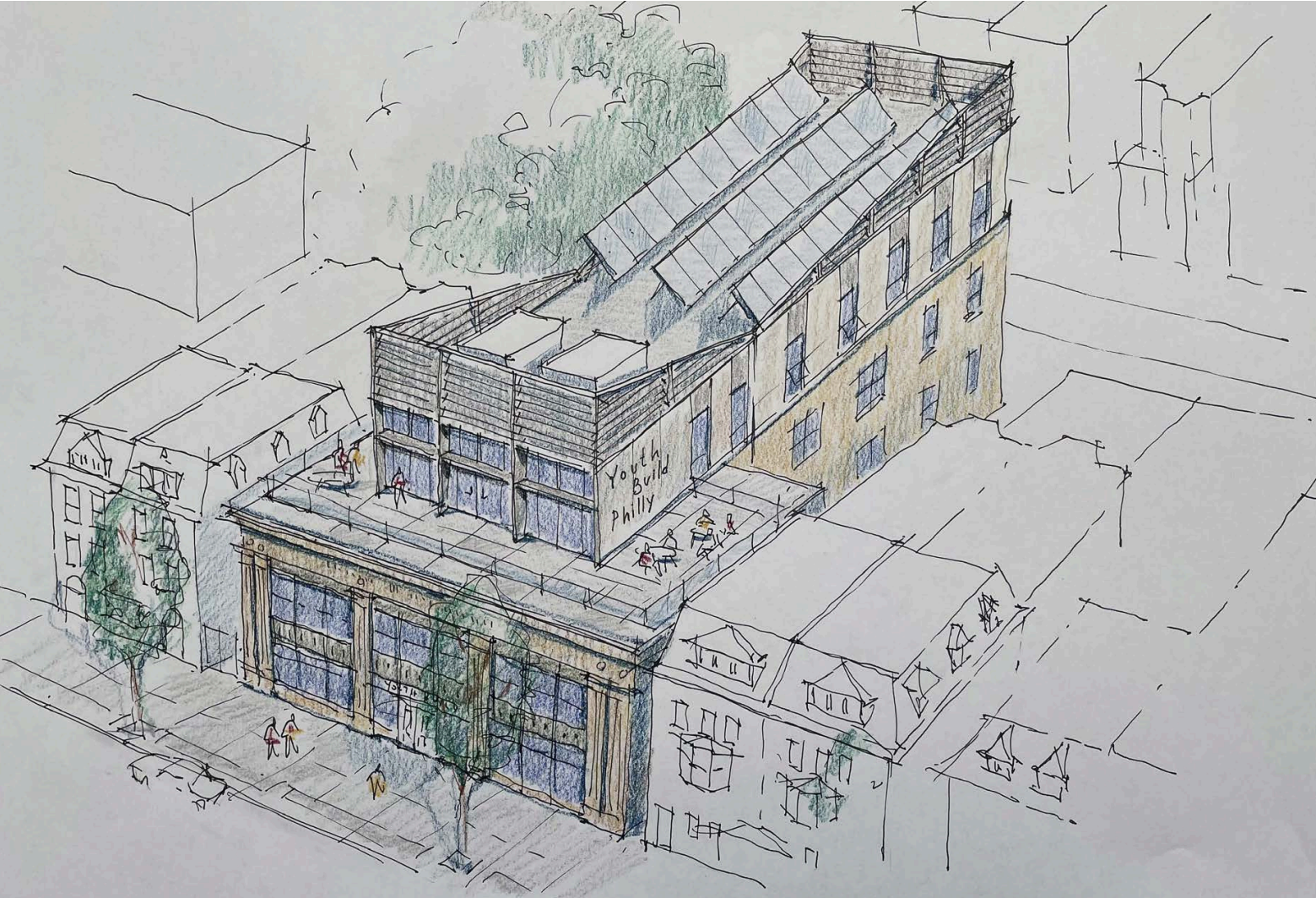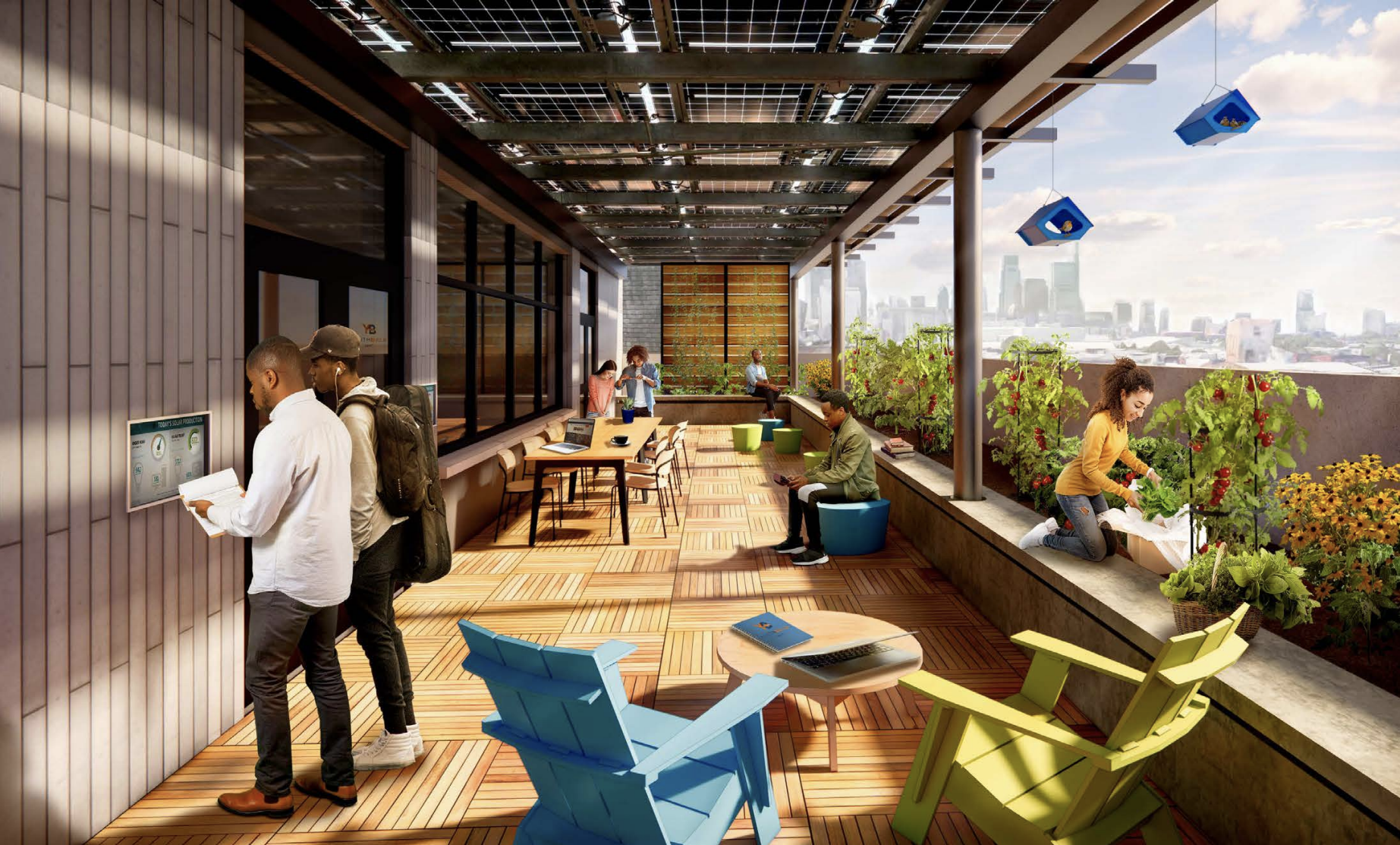 YouthBuild students, all of whom have not completed a first-chance high school previously, spend two years developing job skills in business administration/customer service, child care, healthcare or building trades while completing their diplomas. They also serve part time as AmeriCorps members.
Students have already been involved in cleaning and securing the new building, and they will be taking part in several aspects of its renovation, including its energy system, "which includes solar panels, energy efficient windows and the building's insulation. They will also get certified as they install the energy package," according to Khalil Bullock, YouthBuild Public Relations and Communications Specialist.
For more information, check out YouthBuild's video about the project.