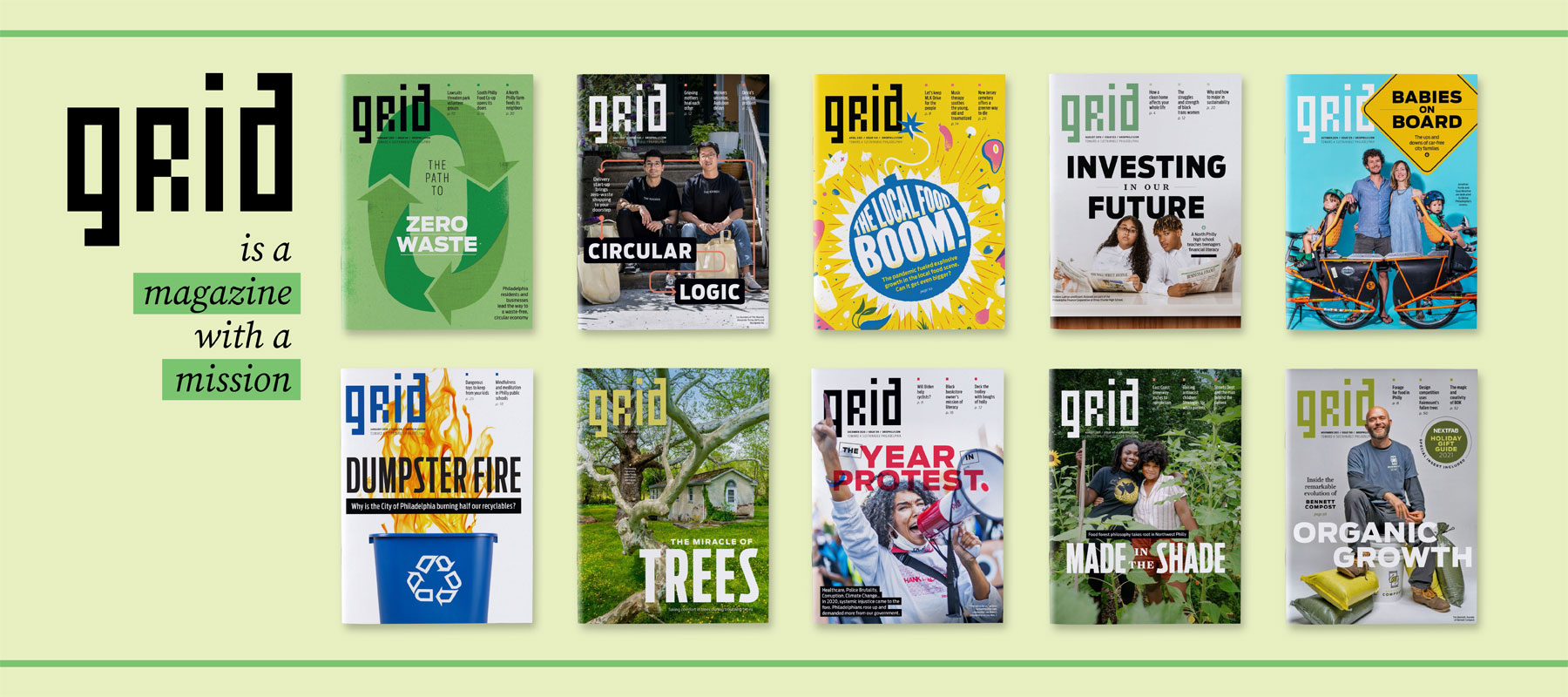 Grid is a magazine with a mission.
Since 2008, Grid is Greater Philadelphia's ONLY free monthly magazine shining a spotlight on the most innovative and inspiring stories in our city, pointing the way toward a sustainable Philadelphia.
Grid tells the stories of hope and perseverance, of ingenuity and promise. By upholding high standards of journalism, Grid has maintained a faithful readership. Readers trust us. Grid has cred.
Questions?
Meet the Grid Reader
Our readers are leaders in their communities and decision makers in their homes: they want to change the world—and have fun doing it.
They are holding political leaders accountable and running
for office themselves, starting their own businesses, signing up for workshops and events, and scouting out the newest and best products and services—all with an eye toward sustainable living.
Our Reach
Every month, 10,000 copies of Grid are distributed in the Greater Philadelphia Area, reaching readers at food co-ops restaurants, coffee shops, universities, grocery stores and libraries.
Our reach extends beyond the printed page with an ever-growing and engaged social media audience.