What do you think the Philadelphia Art Commission does? You might correctly guess that it approves works of art purchased by the City or placed on public land, along with some street signs. But anyone who has tuned into a public meeting of the commission will have noticed that the nine-member body does more than talk about aesthetics.
Green roofs, stormwater management, native species plantings, public transportation access and bike racks (or their absence) all come up for comment at the meetings. And if the commission doesn't approve a building's plans, the developers have to come back again until they get the okay. The commission's mandate includes the review of buildings going up on public land or funded with City money, and it ends up considering the sustainability of those buildings as well as their appearance.
The commission's meetings include public comment, which means Philadelphians have the ability to weigh in on green building issues on public land that matter to them, as has been clearly evident as elements of the Cobbs Creek golf course renovation have come before the commission.
I sat down with sculptor Robert Roesch, the chair of the Art Commission, to learn more about what they do and how the commission members see their role in ensuring a more sustainable city. Roesch has served on the commission since the beginning of the Nutter administration and as chair for a year and a half. (The conversation has been edited for length and clarity.)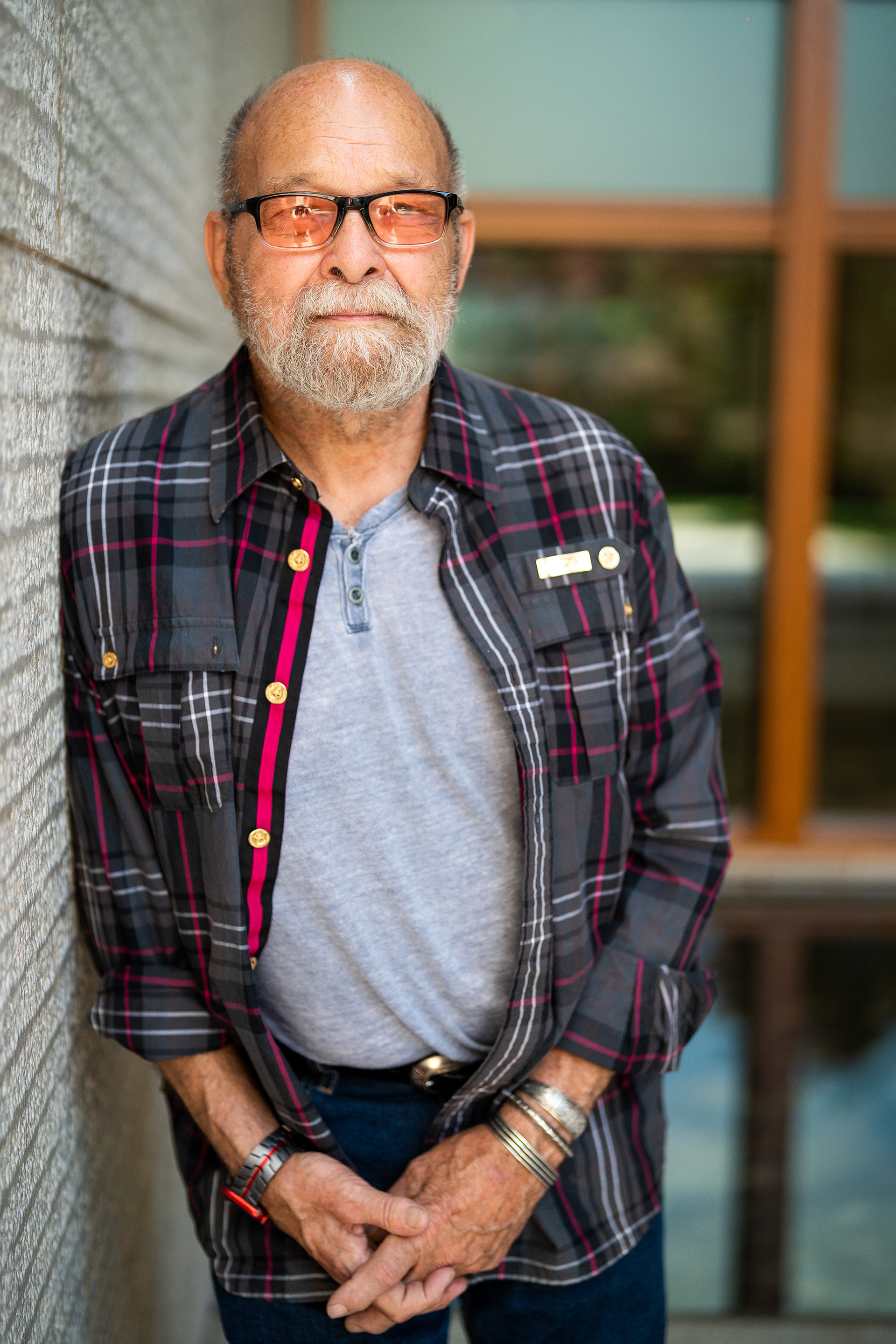 When I've watched Art Commission meetings I've been impressed by how deeply the commissioners have dived into the sustainability of the buildings being presented. The Art Commission for me should be the Art and Architecture Commission. I've been on it all these years and I see us as one little step in the process of actualizing buildings and art and the like in parks into the city fabric. We're one little bump before they go to press. That bump over the years has become very sustainable.
Has it always been this way? I don't think so. I think it evolved as it got very popular. For all of us we started to see it was a big deal.
Are there any buildings whose sustainability reviews come to mind when you think of the commission's impact? The Barnes Foundation is a perfect example. They came to us and it was so sensitively done. I believe they have a Platinum LEED rating. It was just a beautiful thing to watch it come through the process. They came back to us two or three times for little adjustments. For example, if you can have a green roof, why not have a green roof?
Behind the Rodin Museum, that's a new building that's built actually in the air: there's a whole train network underneath it. You might remember there's a big hole in the ground, so we went through three or four different architects bringing that to the commission, and they fell apart because they weren't worthy of that space. Now we have one that is quite beautiful, but it had to have anti–bird strike glass. I mean bird strikes are a big deal, and glass is a big deal, so when it comes past our commission bird strikes are an important thing.
At the Calder Gardens we asked them to widen the walkways that go through the garden … it's going to be a year-round garden. Something beautiful about it, to ask them for a wider walkway isn't too much to ask. We also asked how many bicycle racks do you want to have because bicycles are a big thing in the city.
It's a win-win. I walk away from the meetings feeling like I helped make the city a better place.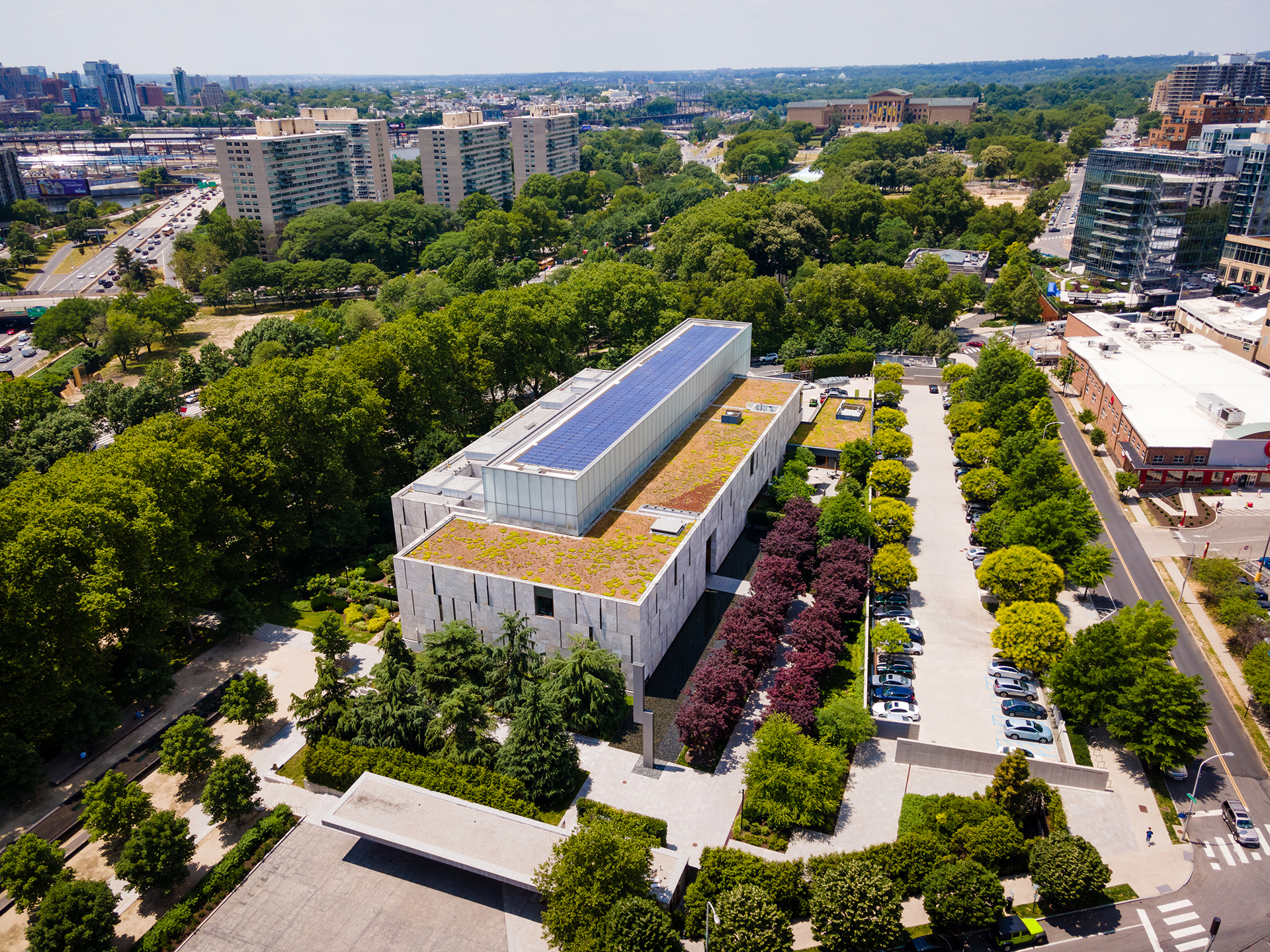 Are you seeing the priorities that the commission focuses on in its meetings gain wider acceptance? We have one commissioner that always asks about lighting, and I'm noting that the people who are presenting are presenting lighting now. They bring us a rendering of the night view of the building so we don't have to ask about that so much anymore.
I have such respect and joy to be able to work with the current group of commissioners, and without the great staff that keeps our work running smoothly, our work would be very difficult.
The commission functions as a gatekeeper for projects that can have a lot riding on them. Does the commission ever get pressured to greenlight something? We sometimes get pressured. I read all the emails and basically I'm one voice. There are eight other people … We do the best we can.
For example the Cobbs Creek Golf Course is going to be a tough haul because it is broken down into smaller parts [with their own approvals] and I think that there is no good answer. There are the people who dissent on the project, and there are people who see it for community benefit, and somehow we have to fit in the middle there, that little bump before it goes, and that's a big deal.