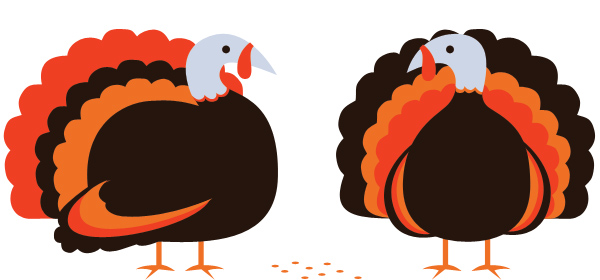 Turkey alert! It's time to order your mouth-watering, local turkey from Fair Food. This year, choose from naturally raised and heirloom varieties from Koch's Turkey Farm (Tamaqua, Pa.), a heritage breed from Griggstown Quail Farm (Princeton, N.J.) and an organic option from Spring Wood Farm (Kinzers, Pa.). Prices range from $2.99 to $8.25 per pound. Turkey not your fowl of choice? Fair Food is also offering capon, goose, pheasant and duck from Griggstown Quail Farm.
All birds are given vegetarian feed (no animal byproducts), hormone and antibiotic-free, and raised with pasture access. Order your bird through the Fair Food website, and plan for a pick-up at the Fair Food Farmstand in the Reading Terminal Market on the Tuesday and Wednesday before the holiday.
Ordering closes November 15, so don't wait.
To order your turkey visit fairfoodphilly.org.
—Liz Pacheco