Across the street from one of the last remaining Catholic girls' schools in the city, the Hunting Park Community Garden sits unattended behind a padlocked fence. Where nettle and knotweed grow in abundance and raised beds sit empty, the garden waits for the return of its loyal stewards.
Michael Wilcox has been involved with the garden and orchard since the beginning. Now serving as the garden coordinator, Wilcox sees another summer of potential in the 11,000-square-foot space for residents of all ages to get involved with the growing, planting and greening of their community.
Having grown up planting and growing vegetables in his parents' backyard, Wilcox is acutely aware of what grows best under shade or full sun and at what time. As a volunteer tree tender for the Pennsylvania Horticultural Society, Wilcox became active in his community through tree plantings and later through community garden tending. Wanting to emulate his experience of growing up in the South and having access to fresh fruits and vegetables, Wilcox joined the Fairmount Park Conservancy's efforts to bring a community garden to the North Philadelphia neighborhood adjacent to Hunting Park.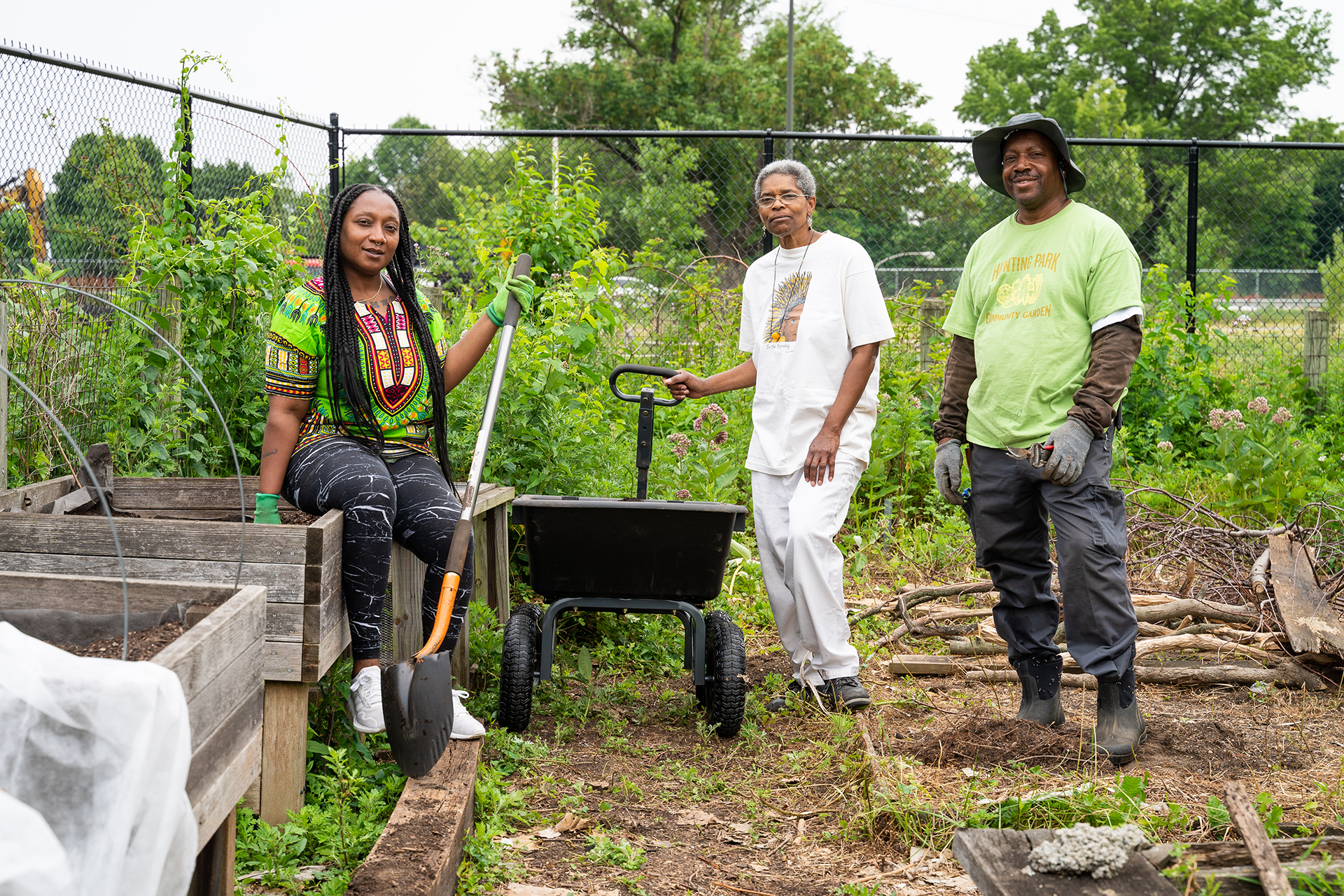 But as many organizers in public parks know, things aren't ever that easy. A small arson fire ravaged the garden in November 2018, forcing a pause in the growing operation.
"When we discover over a weekend, everything was burned, you're almost having to start from scratch, and you're waiting to get started again. It's definitely resiliency that people still want to be involved, and that they do care about the neighborhood," Wilcox shares.
Wilcox and his team of devoted community gardeners are finally ready to get back into the soil.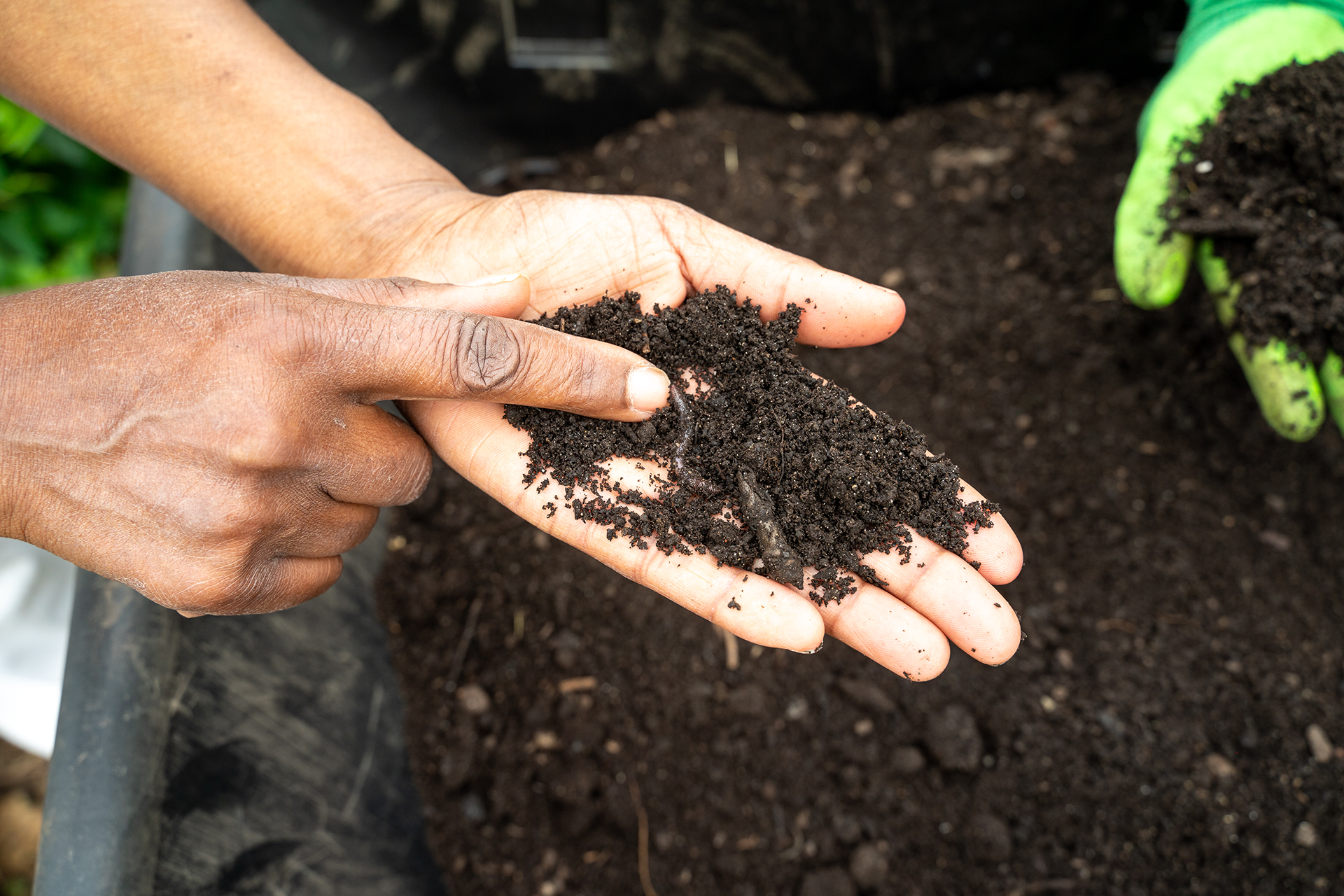 Hunting Park United co-founder and president Leroy Fisher stresses the integral role the garden plays in creating an intergenerational activity for neighbors both young and old.
"Michael has done his lion's share of work with the community garden. You have older individuals, you have schoolchildren, you have PowerCorps [volunteers] who are taking care of the community garden. It's just one of many beautiful investments in Hunting Park," Fisher says.
"I think there's a certain resiliency amongst our core group, because a lot of people could've just walked away from the challenges," Wilcox says. This summer, he hopes to get the garden back up and running for the community. Looking to a greener and brighter future, Wilcox plans to reintroduce programming to the garden and get younger people involved, as they have in years past.
Wilcox is hopeful that partnering with local charter schools will bring some new and eager volunteers to the garden to help tend the land in the upcoming season.
"When [people] come to the park, just being able to work outside and being with all the trees, there's an added health benefit, and having a space where people can grow their food and get back to the community," Wilcox shares.
"I welcome anybody or anyone to just stop by. We have a lot of things going on in the park."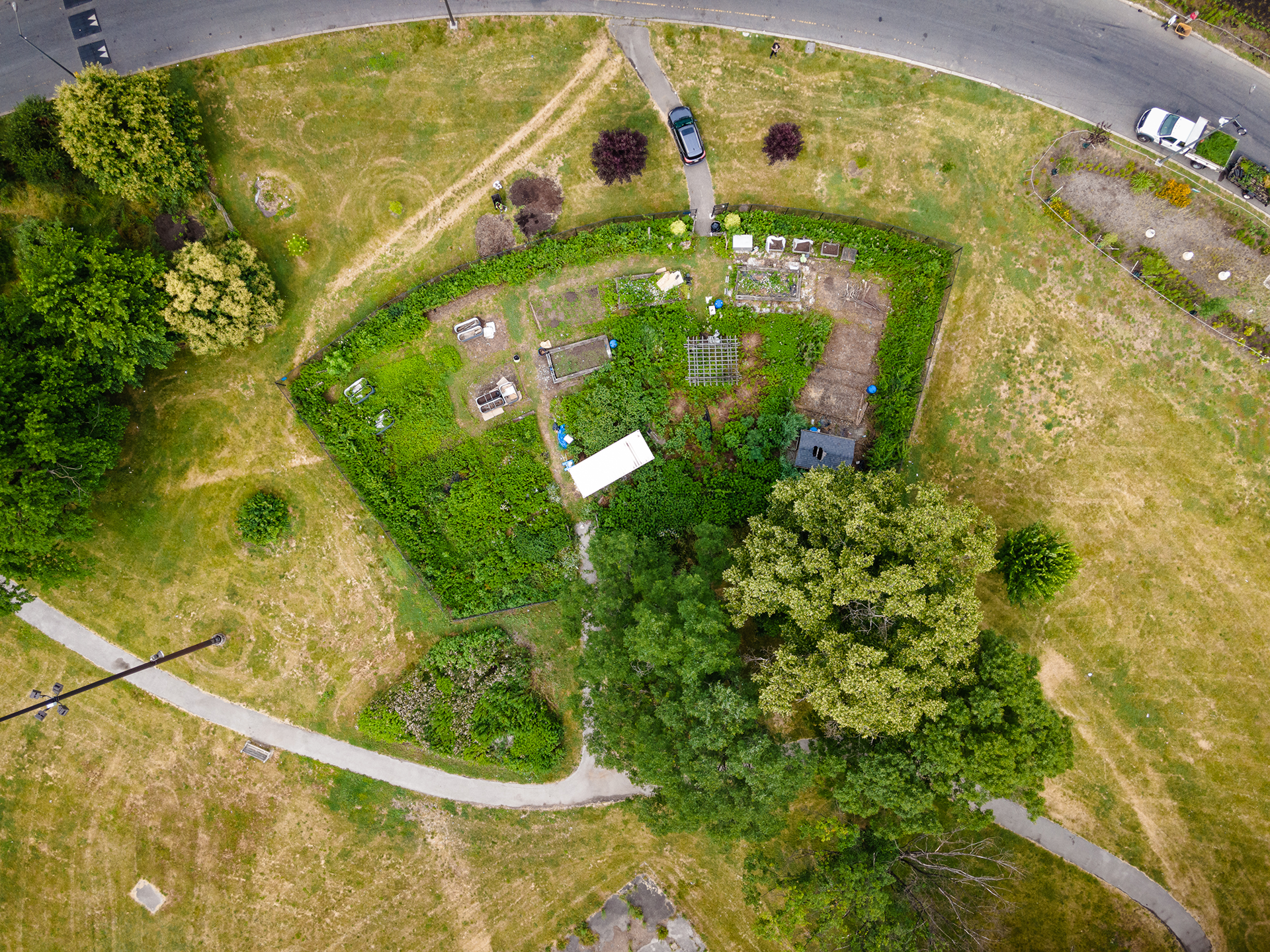 Want to get involved? Email huntingparkcommunitygarden@gmail.com. You can also lend a hand with gardening, pruning or cleanup during the Love Your Park celebration held twice a year.