Founded in 1974 by five artists who needed workspace, The Clay Studio opened with the goal of providing affordable equipment and a shared space for recent art school graduates. Soon though, the founders shifted their mission to focus on education and community outreach. By 1979, the Clay Studio had evolved into a nonprofit educational institution.
"As a nonprofit we don't follow the same rules as a commercial gallery or shop," explains Naomi Cleary, manager of sales, online marketing and communications. "While we do of course have to sell work and make money, we do not have to take work that will sell over work that is really good."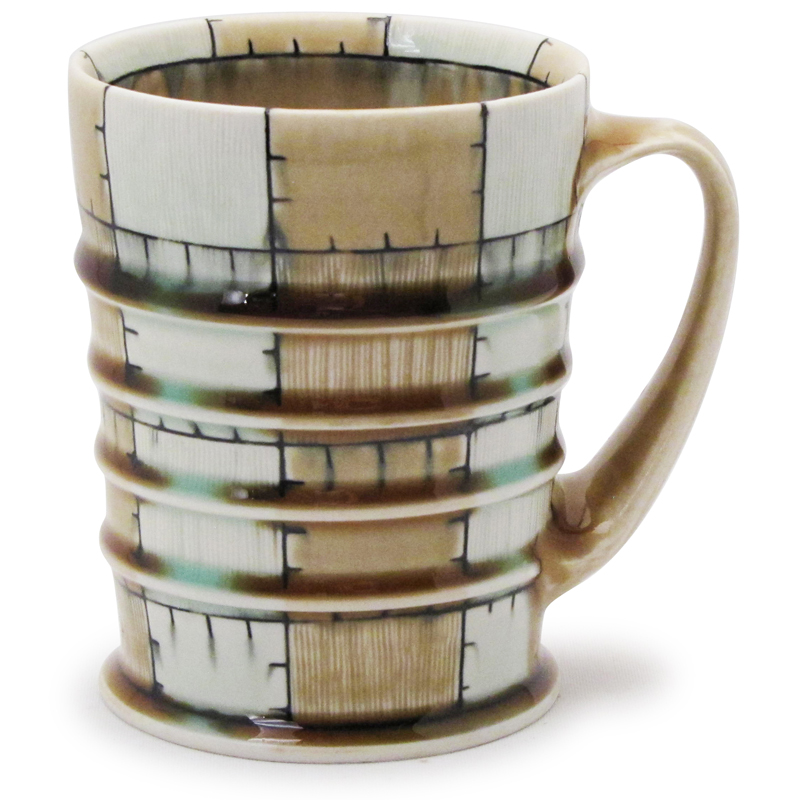 A mug by artist Doug Peltzman. $75The studio offers classes for children and adults, and in 1994, started the Claymobile to take their mission to neighborhoods throughout Philadelphia. Their core program is the Resident Artist Program, which hosts 12 ceramic artists for one year each.
Beyond classes and exhibits, the Clay Studio boasts an impressive store which features more than 150 U.S. and Canadian artists. "[We] want people to pick up the work in our shop, to see what it feels like in your hand," says Cleary. "We hope that every piece purchased gets used, not just put on a shelf." – Jaclyn Hardgrove
The Clay Studio, 137-139 N. 2nd St., theclaystudio.org