Michael Cano hadn't thought much about environmental issues or agriculture before attending Lankenau, the School District of Philadelphia's environmental sciences magnet high school. "I found out about [Lankenau] because of family that went there before me and told me of a positive experience they had." By his junior year he found himself in Washington, D.C., collaborating with a team of students from Indonesia to solve the problem of plastic waste in school lunches.
"Plastic in Lankenau is used in many ways, from the trays that are used for the food all the way to the utensils like spoons, forks and even sporks," says Cano, now a senior. All that single-use plastic is an obvious target for student environmentalists. At the Green Actions for the Future competition, Cano joined a team of Philly students who were paired up with the students from Indonesia. The students were tasked with devising solutions to all the plastic that ends up in the trash can after lunch. The Indonesian students developed plant-based materials to contain their lunches, while the Philly students petitioned the school district to reduce plastic.
Lankenau was established as an environmental sciences magnet high school in 2005, although the building has been used by the district as a school since the late 1970s. Visitors to Lankenau might not think they are still in Philadelphia. The road on which the school sits looks more like a country lane than a city street. Fields and forest surround the school.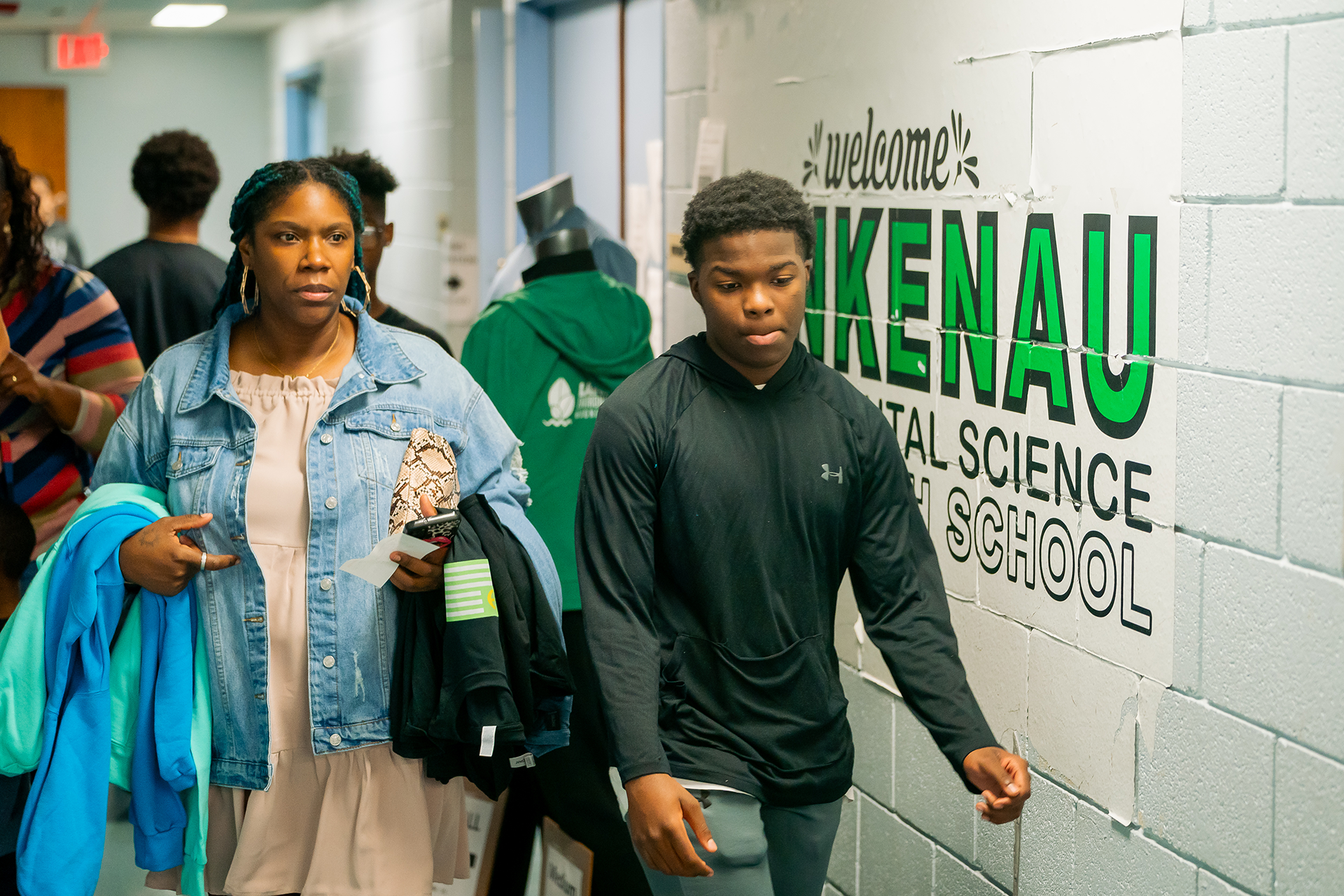 "The campus provides a unique perspective to study agroecology and ecology. It provides the landmass that students need to investigate the natural world," says principal Jessica McAtamney. Now in her third school year at Lankenau, McAtamney has been working to expand the career development opportunities for students.
Lankenau sits next to the Schuylkill Center for Environmental Education, where students have long taken part in internships and other activities, such as planting trees, removing invasive plants and maintaining trails. In the past two years the school has been adding options to the internship program to take students farther afield to organizations such as Morris Arboretum, the school district's Office of Sustainability and Friends of the Wissahickon, where Cano is placed. "I will be starting an internship with Friends of the Wissahickon, about contributing to the Wissahickon Valley Park," Cano says.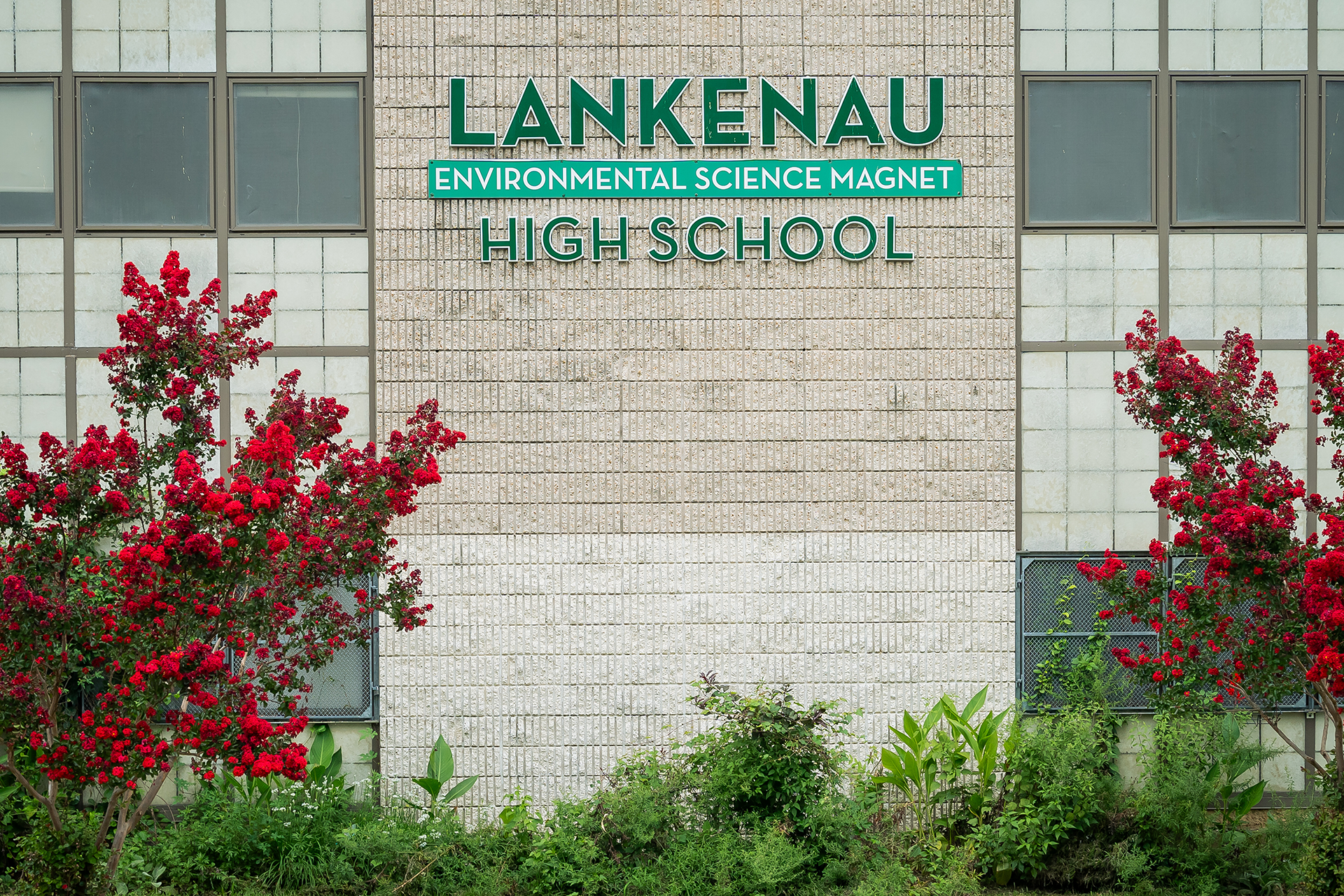 Josephine Schirling, who spends an hour and a half taking two SEPTA buses to get to the school from their home in Brewerytown, landed two internships in the 2022–2023 school year: one at the Schuylkill Center and the other at a biodesign training organization called Aula Future, based at the University City Science Center. There Schirling took part in a design challenge. "Basically me and two other of my peers from Lankenau, we had to come up with a project and we had to present that project in New York to a bunch of college students and judges," they say. "We chose a system of manufacturing textiles from invasive species. We used garlic mustard, Japanese knotweed and phragmites, both fiber and for dye, trying to be as circular as possible."
When I first attended, l had no idea, no knowledge about agriculture."

— Michael Cano,

Lankenau student
Both Schirling and Cano have taken part in the high school level of Minorities in Agriculture, Natural Resources, and Related Sciences (MANRRS). "When I first attended, l had no idea, no knowledge about agriculture. But over the years at Lankenau I have learned more and more about agriculture, not just about farming," Cano says.
Jonathan Hoffmeier, a math teacher at Lankenau who serves as athletic director in addition to the MANRRS sponsor, sees the program as a bridge to university programs in agriculture and natural resources via college-level MANRRS chapters. "With high school sports, there's a pathway if you're an athlete to go to college and get that funded. Junior MANRRS is a nice pathway to the college MANRRS partners," Hoffmeier says. Lankenau students take part in Junior MANRRS along with students from The U School and W.B. Saul High School. "We took our kids this fall to the regional conference, which had the college chapters and our kids there," he says. "They got to see the college students go through their networking and companies hiring kids for agricultural fields … They collaborated with kids from Bali. They're seeing a lot of different things kids normally aren't exposed to." This school year will be Lankenau's second in MANRRS.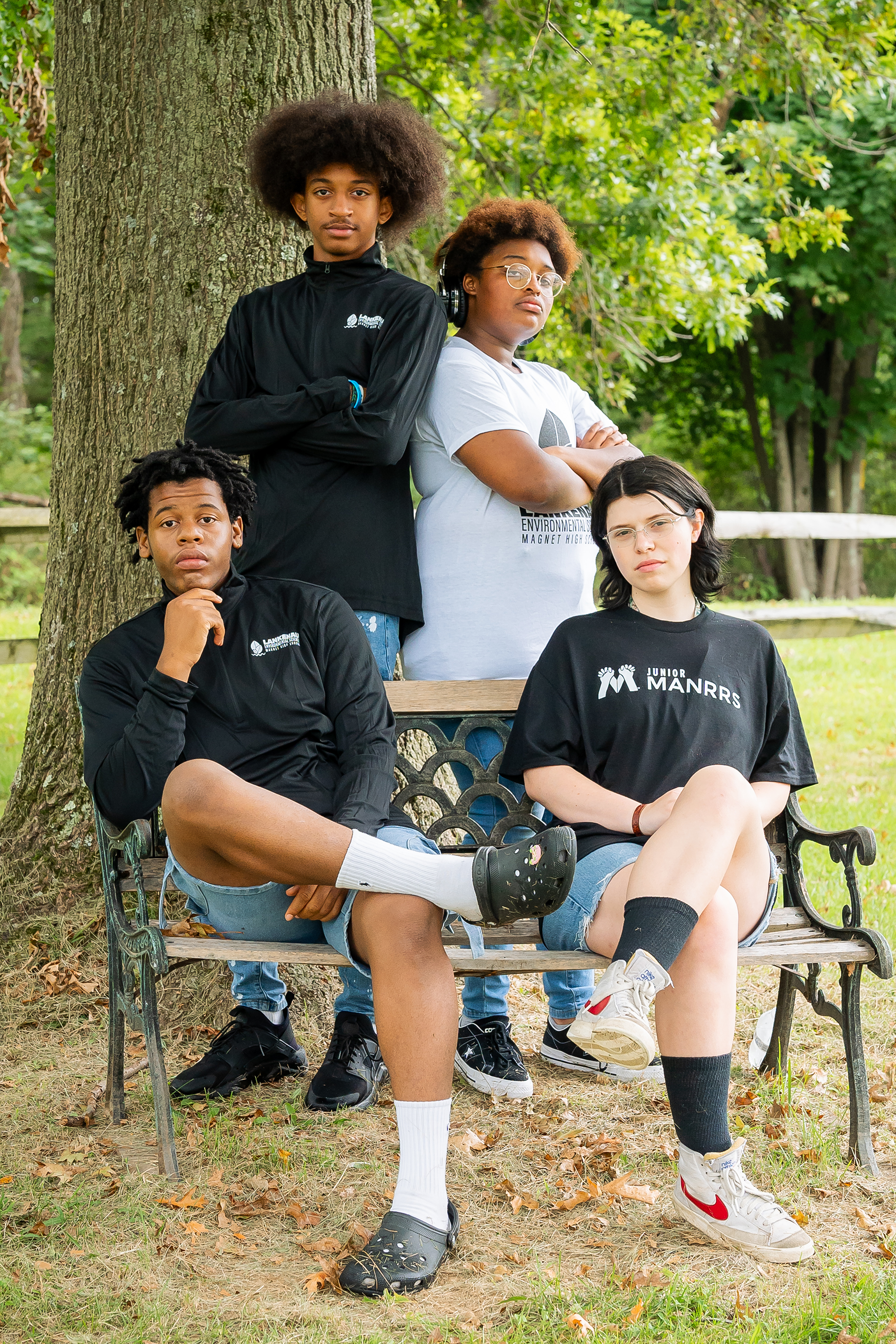 Cano, who aspires to study computer science at Penn State University after graduation, says that his MANRRS team's attempt to make the cafeteria more sustainable ran into a wall of bureaucratic inertia. "The district did not respond, but it was good doing the project overall," he says.
Even though the school can take a while to reach by bus, the students and staff say it is worth it. "I think my big message is don't let the commuting time deter you," Schirling says. "It's a great community. Everyone knows each other. Everyone cares for you and advocates for you. I've gotten to do a lot of cool things."