It was a muggy morning, on a midsummer Wednesday, and the fish weren't biting. A dozen or so preteens kept dropping their baited lines into the water from a dock and pulling them out empty. Or often, tangled, requiring repeated assistance of nearby camp counselors.
A tedious exercise? Perhaps. But just beneath the surface were incredible, bountiful fruits. Here in Camden, the poorest city in New Jersey, where many parents keep their children indoors and away from the dangers of the street, were kids acting like kids. Getting their hands dirty. Hooking worms. Looking out into the natural world and asking, "What's that?"
Officially, the day was a medley of organizational collaboration in the city's Cramer Hill Waterfront Park, situated along the confluence of the Cooper and Delaware rivers. The kids were campers of Ignite, a summer program hosted by the Rutgers University–Camden campus. Providing the equipment and know-how was the Camden-based nonprofit Center for Aquatic Sciences. And leading the activities were three fellows of the Alliance for Watershed Education, a collaboration among two dozen regional environmental organizations to foster love for the Delaware watershed.
If that's too much to keep straight, no problem. The most important connection was between the fellows — former Camden kids now blazing trails into professional careers in the environmental sciences — and the young charges who might just follow in their footsteps.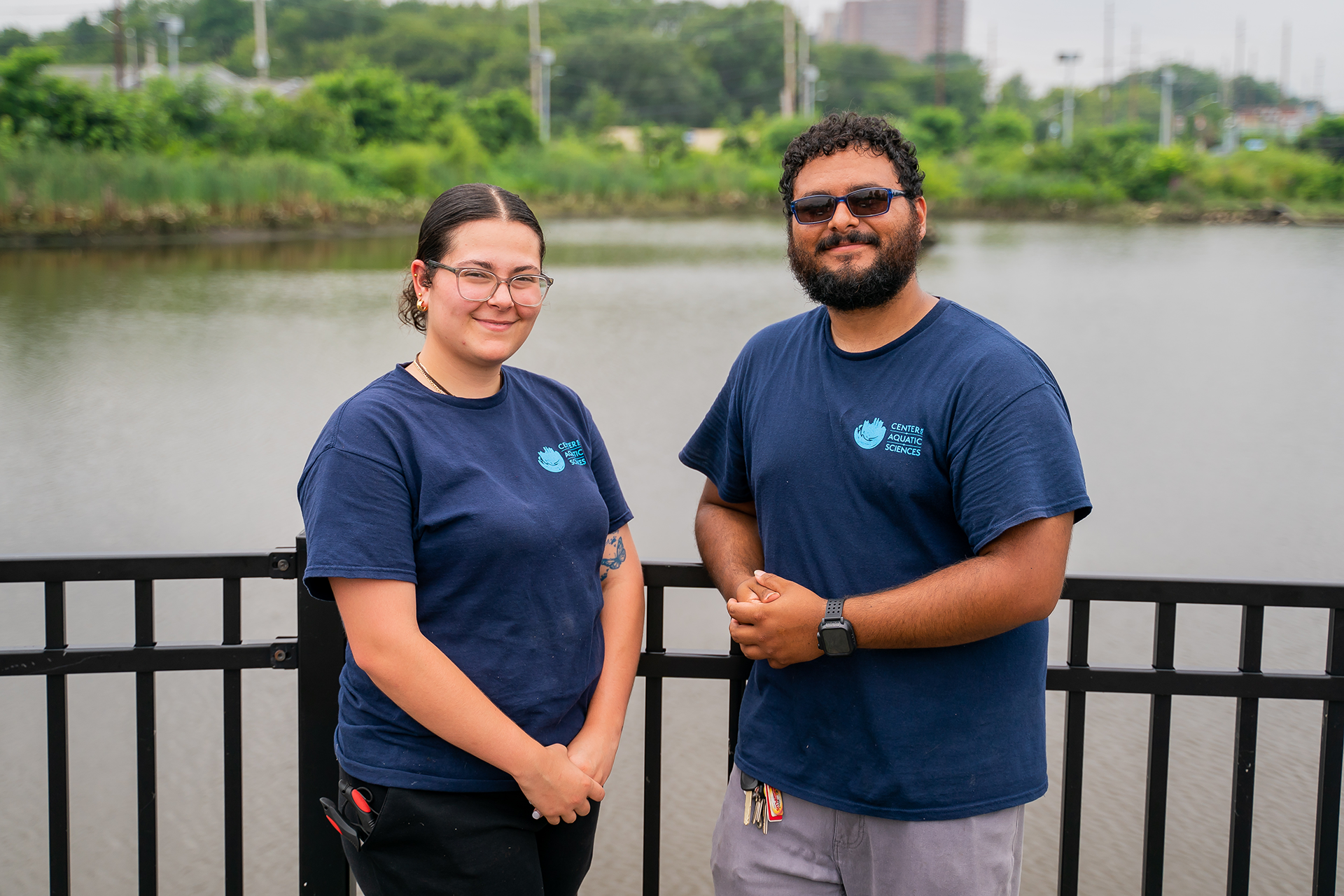 "My mom was a very protective parent. Unfortunately, there were a lot of threats around my particular neighborhood. You'll see people standing on the corner, you'll hear the shootouts," said Jackie Valerio, an Alliance fellow with Camden County Parks.
As a former student of Camden Academy Charter High School, Valerio, 19, had gravitated toward forensic science. But after volunteering to help out former Alliance fellow Anthony Lara, who had an interest in native aquatic celery grass in the Delaware, Valerio became hooked on the outdoors. Now studying biology at Camden County College, Valerio has plans to transfer to a four-year college and ultimately become a marine biologist.
It's really cool going home to my mom and being like, 'I held a snake today, I held a python, I held a horseshoe crab.'"

— Jackie Valerio,

Alliance for Watershed Education fellow
"That's where I became more environmental … just working with the program and being exposed to different interesting topics, like watersheds, like aquatic animal physiology," Valerio said. "Especially working hands-on, that's an aspect that really changed me. It's really cool going home to my mom and being like, 'I held a snake today, I held a python, I held a horseshoe crab.'"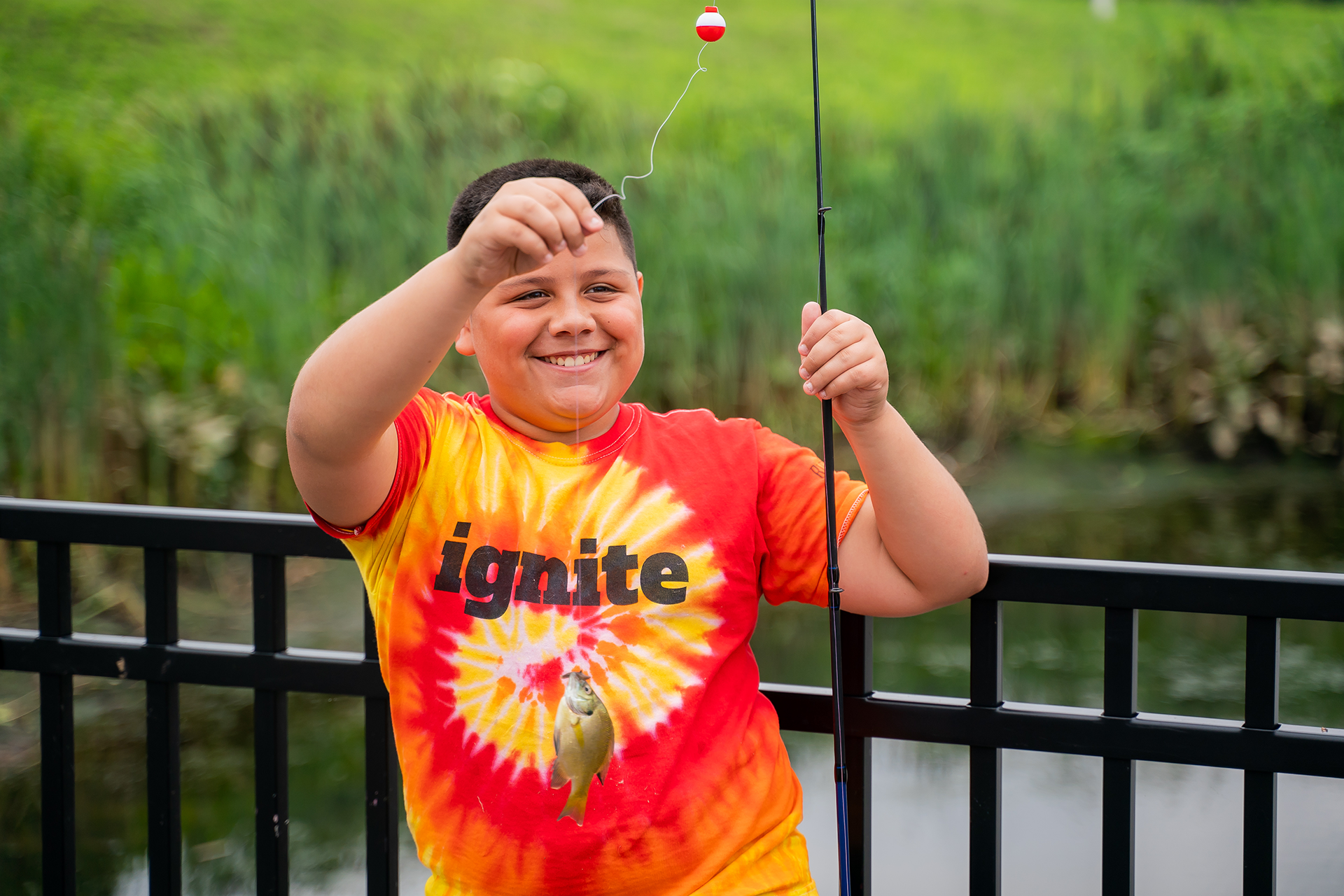 Lara, 25, is at the front of the pipeline. Also a Camden Academy graduate, Lara went on to receive a degree in physics from Stockton University, near Atlantic City. But not knowing exactly where to go next, he became an Alliance fellow with Camden County Parks in 2021. He wanted to build an underwater rover to assess the health of the diminished celery grass, which serves as both an important habitat and a food source for native species. But after encountering difficulties, he instead focused on starting up a successful public kayaking program in the midst of the pandemic.
No matter: Valerio has taken up where he left off. Lara, now an experiential programs supervisor at the Center for Aquatic Sciences, oversaw Valerio and two other fellows for 12 weeks this summer. With scientists working to study the health of celery grass in the river and support its propagation, for her fellowship Valerio chipped in, conducting by-sight field surveys and working to finally build the video-capable underwater rover that Lara dreamed up.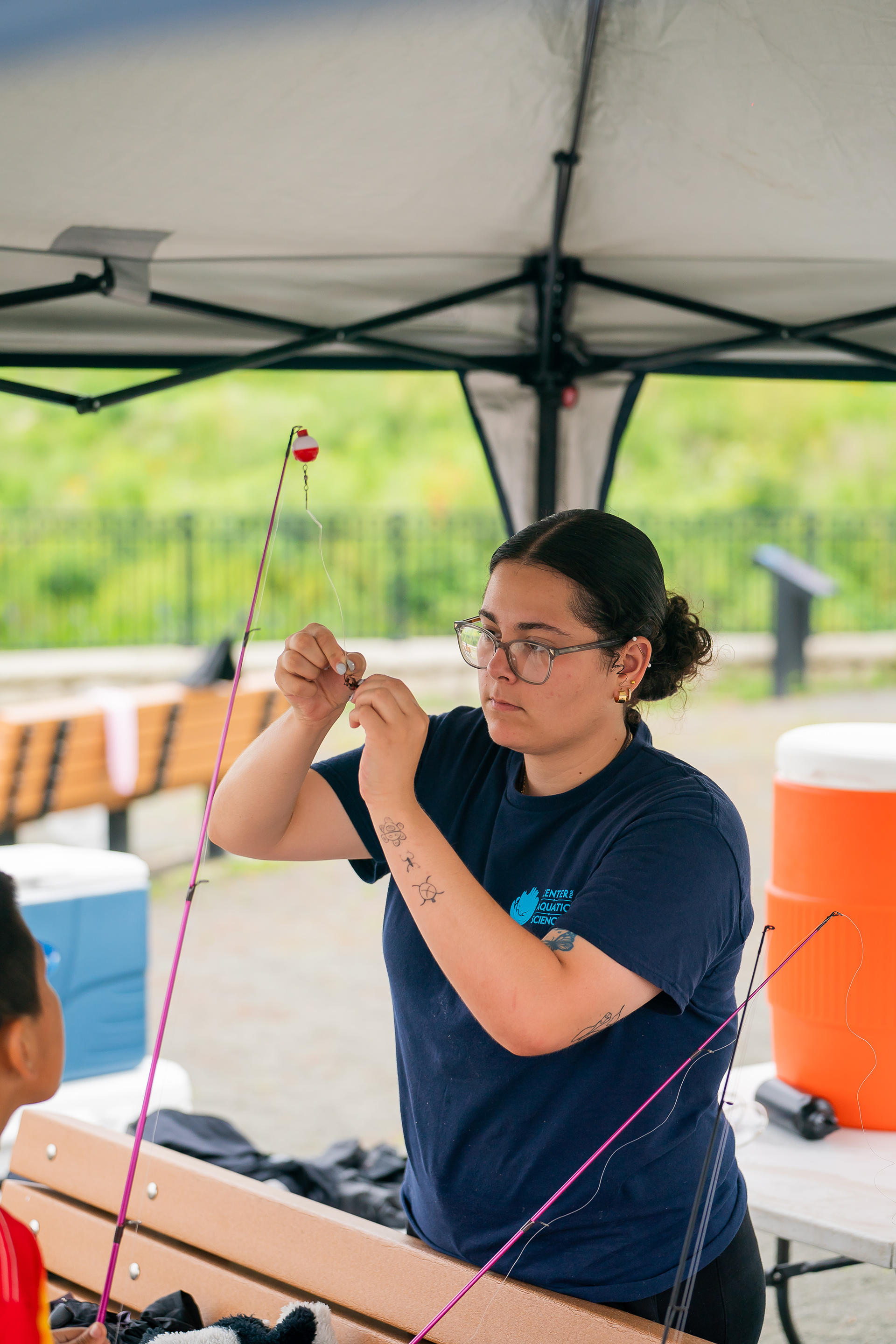 For Lara, it's seeing history repeat itself.
"When I was a kid, I didn't have a lot. My first time on the water was because of the fellowship. The first time I kayaked, the first time I fished," Lara said. "The significance of the program is to give those in the area … a chance to dive into the environmental field. These 12 weeks allow them to develop and grow."
Black faces in white spaces
Growing up in Camden, Nyraysia Robinson, an Alliance fellow with the New Jersey Natural Lands Trust, found herself drawn to the natural world. But with nearby opportunities sparse and parents also concerned about her safety, most of Robinson's education came through TV programming like Nat Geo Wild, Animal Planet and nature documentaries.
I feel like we have a responsibility to at least mitigate the damage we have done so that all organisms can continue living."

— Nyraysia Robinson,

Alliance for Watershed Education fellow
"Those shows got me into really wanting to help protect the animals that live here, and all around the world," Robinson said. "I feel like we have a responsibility to at least mitigate the damage we have done so that all organisms can continue living."
After high school, Robinson also found her way to Stockton, where she graduated last spring with a degree in environmental science and a concentration in wildlife management. She's hoping to enter the field with the New Jersey Department of Environmental Protection, but in the meantime she spent her summer fellowship building a three-dimensional model of Petty's Island. A 292-acre slice of land wedged between Camden and Philadelphia's River Wards, the island is currently undergoing transformation from industrial site to nature preserve. Robinson's model, which she learned to build via YouTube, will help educate the public on the changes.
But the fellowship has offered something else: connection to those who know what it's like to walk in her shoes. As is the case for many Black people working in the sciences, Robinson is often the only non-white person in academic and professional spaces.
"I always felt it wasn't really my place to get into [science]. Even at Stockton, I was still the only Black kid in class, which was a big transition from the urban environment," Robinson said. "It was like, 'Now that I'm in the real world, I am alone here.'"
But with the fellowship emphasizing selection of diverse candidates and building community as the years go on, Robinson suddenly found she wasn't on her own.
"I was pretty surprised by how many Black environmentalists around my age were really into the environment," Robinson said. "The diversity of people that I found was really exciting. I was like, 'This is the group. This is what I've been looking for.'"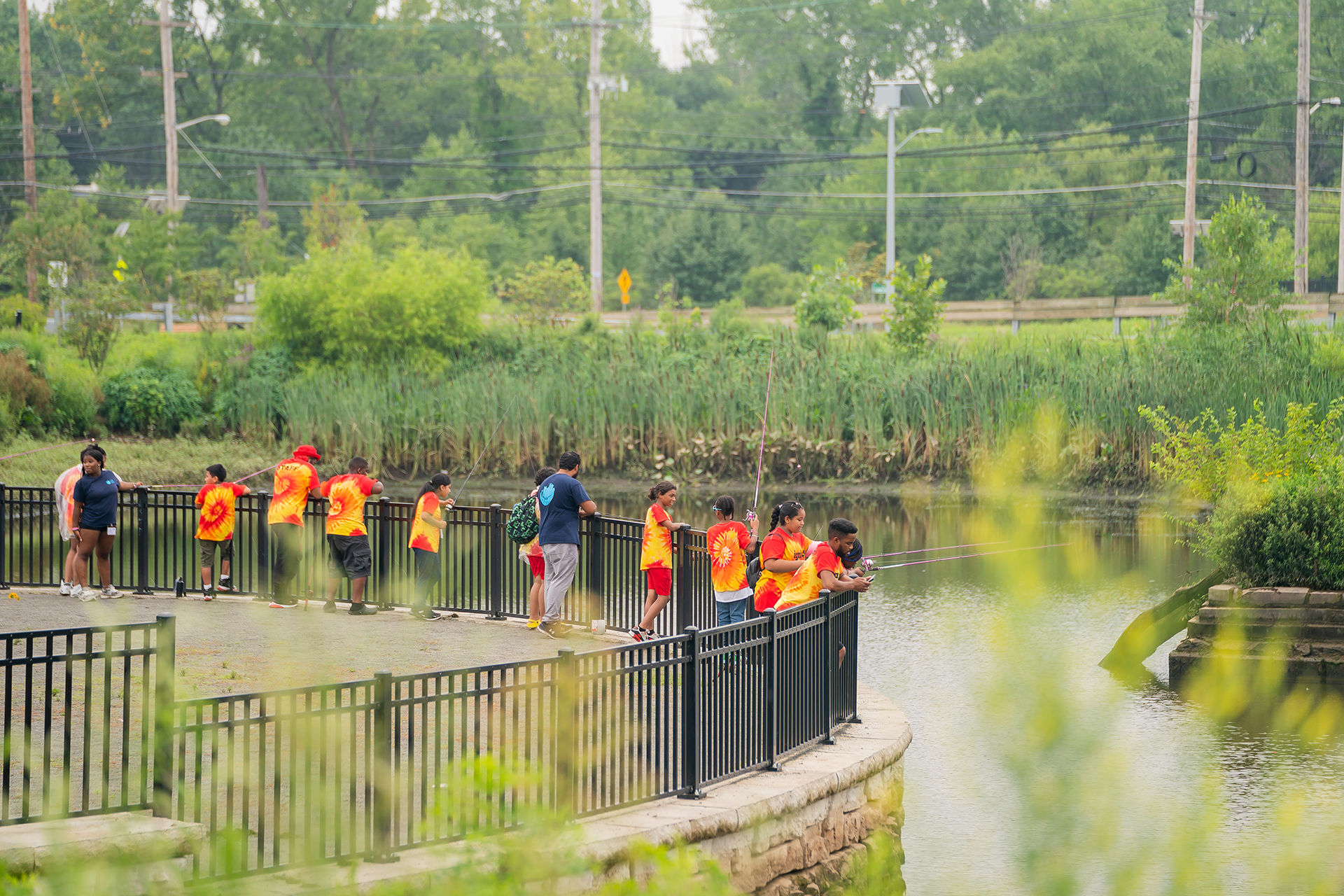 Giving back
Xianny Jimenez isn't quite sure where it all started for her, but she knows that she loves animals and wants to protect them.
The 19-year-old Camden native is studying to become a veterinarian at Montclair State University in North Jersey, and on a whim she reached out to the Camden Aquarium for an internship. That landed her an Alliance fellowship with the Center for Aquatic Sciences, which is housed there.
For her fellowship capstone this summer, Jimenez made a model of Camden and its surroundings to help people understand how litter, sewage and other pollution infiltrate the area's waterways when it rains. It should pay dividends as the torch passes down to the next generations: Camden kids who get hooked on the outdoors through the fishing and paddling programs, then come to understand how their actions affect the health of the rivers and creeks and what they can do to help.
"It's a big thing for us in this program, because when we go kayaking after it rains … you don't want to be kayaking in dirty water," Jimenez said. "I found it really interesting because it was with Camden. That's one of the things I loved about it, because I grew up here."