Jim Loudon's face lights up as he recalls reaching his one-million-meter ergometer (commonly known as a rowing machine) goal earlier this year. Many rowers can achieve that in two months, he says. It took Loudon two years — but he did it as a below-the-left-elbow amputee. An eight-time indoor rowing world record holder, Loudon trains with the Pennsylvania Center for Adapted Sports (PCAS) adapted rowing program. The Philadelphia-based nonprofit, which got its start in 1980, is the oldest adapted rowing program in the country.
On the first day of training, Jeffrey McGinnis, PCAS executive director, put the rowing machines out in the parking lot with the help of Richard Park, a first-year coach, and several support volunteers. McGinnis, director for the past 10 years, came on board as a volunteer. This led him to a six-year stint coaching for the World Rowing Championships and for the Paralympics in 2008. "I've been involved for 30 years," says McGinnis.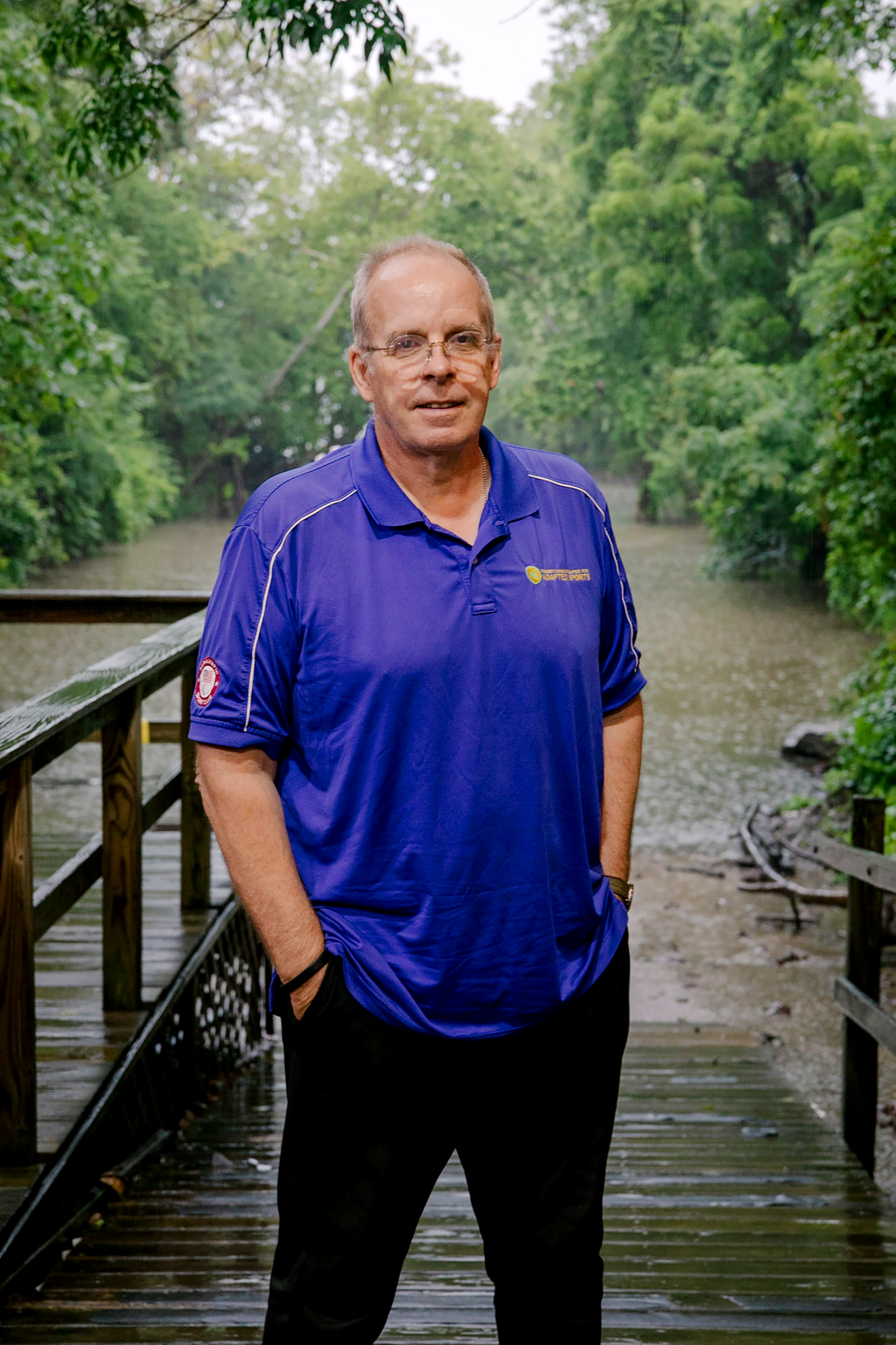 Rowing is one of 13 sports under the PCAS umbrella, which has helped develop 11 Paralympians, including two rowers. The program also trained four world-champion rowers. With 16 athletes on its roster, the rowing program is down from a peak of 44. Part of the attrition is due to PCAS offering additional sports, but the rowing program has also come through hard times.
Training sessions went virtual when the pandemic shut down regular practices; Hurricane Ida damaged equipment and the dock in 2021; the channel to the river silted in (it was dredged this summer); and a motor launch was stolen. But just like his athletes, McGinnis is hopeful. "We have a lot of new faces," he says.
Leo Rodriguez is part of the new wave. With the build of someone who has spent years running and doing martial arts, he now lives with muscular dystrophy. "I can't do those things anymore," he says, but after his physical therapist recommended rowing, he came out on the first day and began working on his form. "I'm trying," he says.
If somebody gets to our door, they've gone through an awful lot to get here."

— Jeffrey M

cG

innis,

Pennsylvania Center for Adapted Sports
Chris Artur joined in 2007 at the age of 19. His cerebral palsy did not stop him from earning Rookie of the Year in 2008. At the age of 34, he has logged countless meters. The rowing machine bothers his knees, but being out on the water gives him joy, so he trains.
Athletes come for different reasons, McGinnis says. Some are looking for recreational rowing, but others want to compete. To keep competitions fair, McGinnis and his staff screen the competitive athletes and group them based on their functional abilities. Some athletes may need a little help getting into and out of the boats, while others team up with an able-bodied partner. McGinnis keeps an eye out for super-motivated, elite athletes for the Paralympic pipeline. "If somebody gets to our door, they've gone through an awful lot to get here," he says.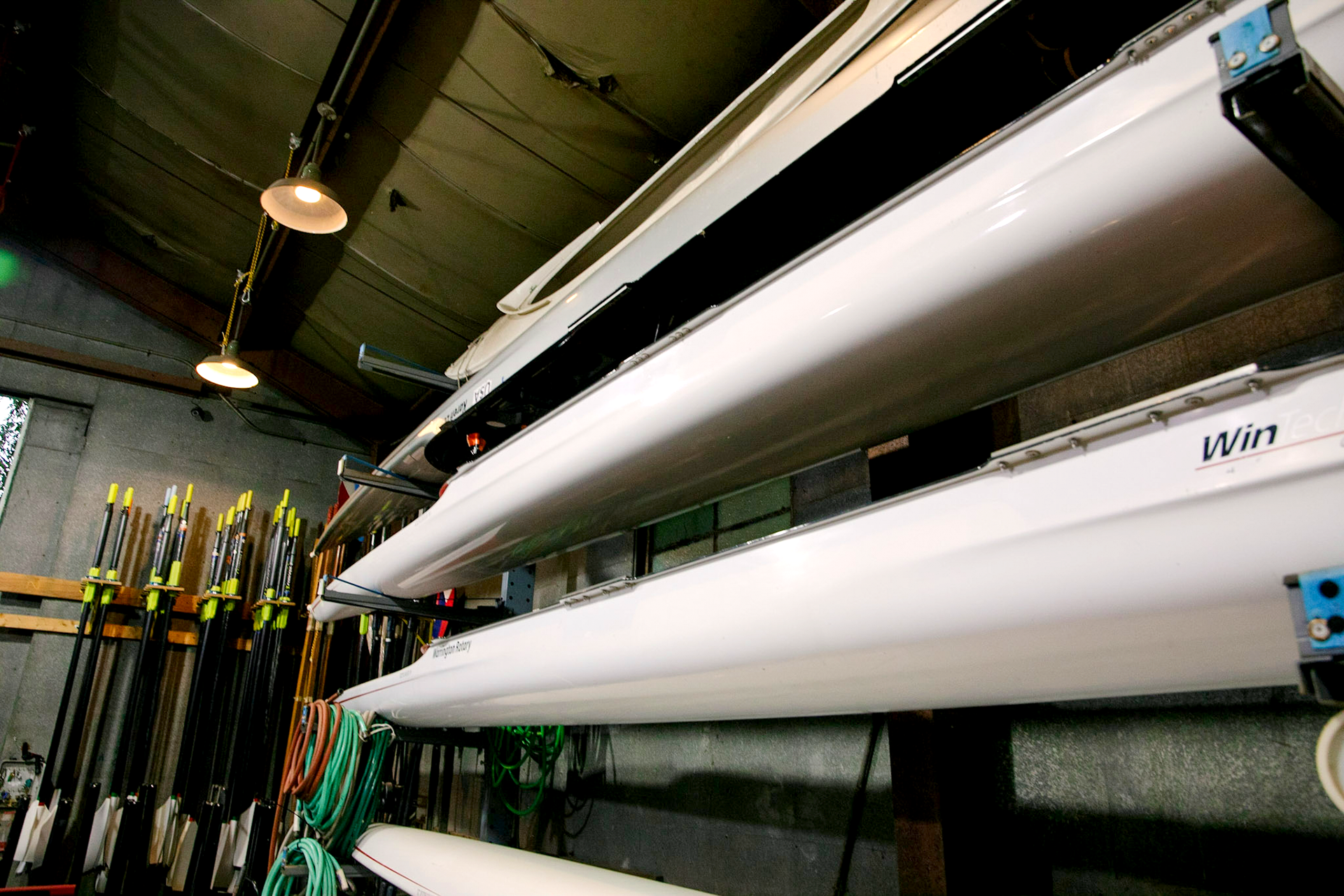 The program volunteers generally commit to one day a week during the season and complete specialized training. For example, if an athlete has a spinal cord injury, they don't perspire from the level of that injury down, and volunteers must be aware of it, McGinnis explains.
The program has regular barbecues, and at the start of the rowing sessions, the song playlist is the subject of heated debate. "There's a big social component," McGinnis says. "More than a few marriages came out of this program, mine included."
"I come back for the friends," says Bethany Davis, who suffered a stroke in 2003 and has rowed with the program for 10 years. In the beginning, she didn't know how hard it was going to be, but she comes back for the community.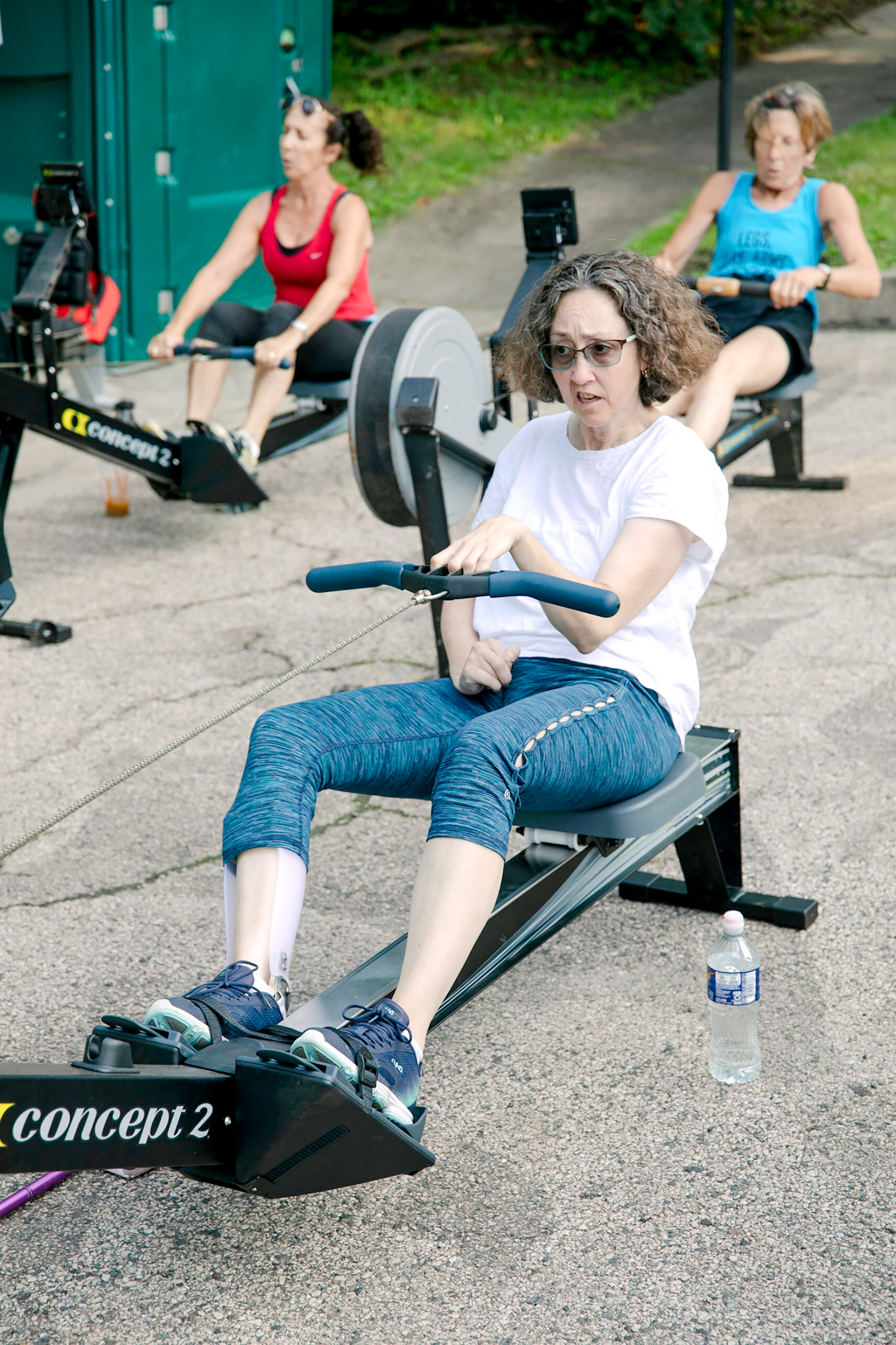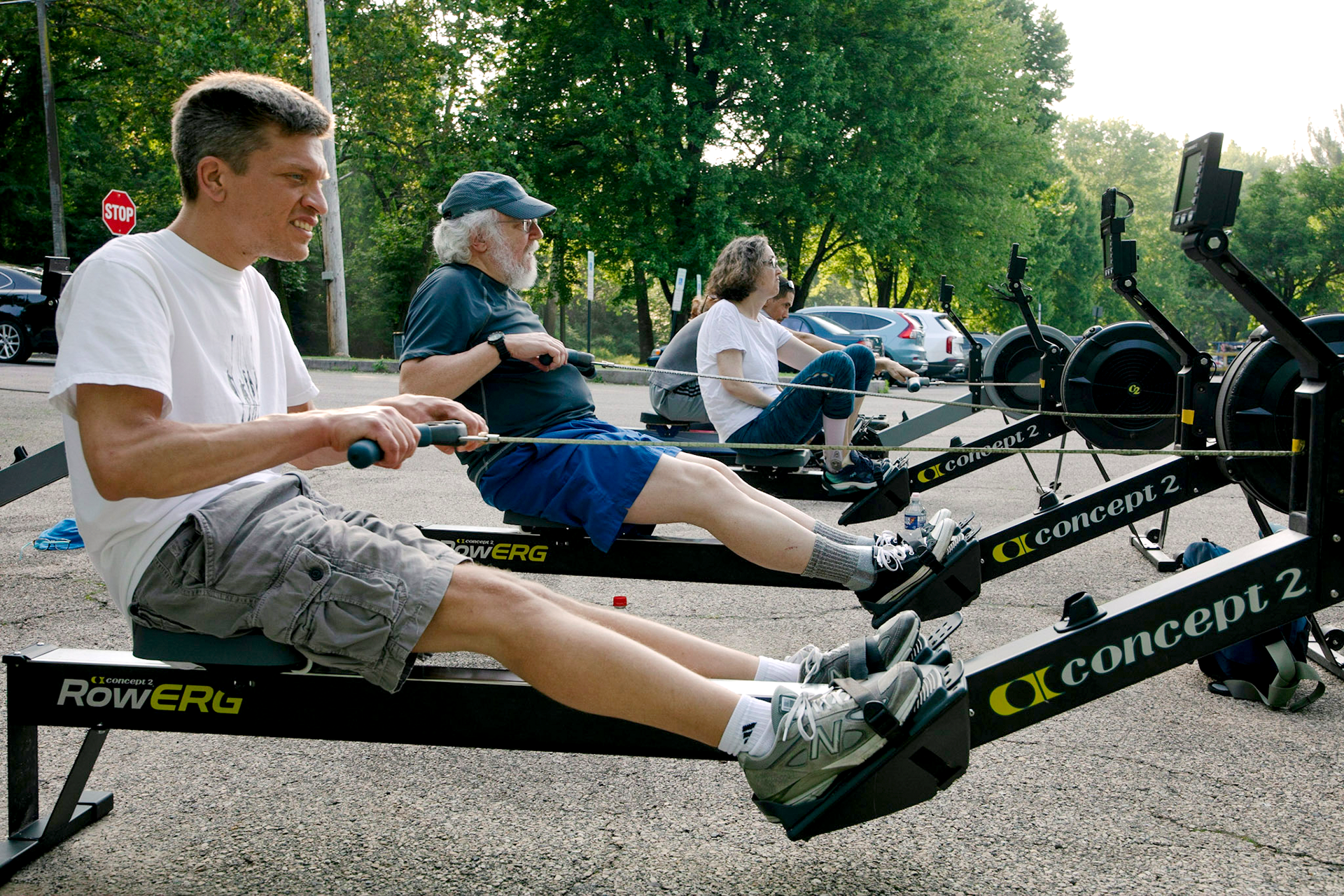 Athletes use program equipment and pay $60 for the season, but the fees do not cover all of the expenses. A specialized rowing shell, which is heavier than a standard hull for the increased stability, can cost $12,000. McGinnis raises additional funds through grants, fundraisers and private donations. He believes it's worth it.
"I know we've changed the heart of someone's life," McGinnis says. "We [haven't] done it through this training — it was them. We just gave them the opportunity."
Philadelphia will host the 40th annual BAYADA Regatta, the oldest adapted rowing regatta in the country, on August 19. "With the dredging now finished, our athletes are thrilled to get back on the water and resume their training for the upcoming BAYADA Regatta. It's been a long time coming, and they are more than ready to get back in their boats and give it their all."