In the fall of 2020 Maria DiMauro, an artist who lives in Old City, opened her Facebook account and clicked through pictures of warblers, vireos and catbirds that had died by crashing into Center City windows. She saw more than just dead birds.
The pictures had been taken on October 2, 2020 by Stephen Maciejewski, who volunteers collecting data on birds that collide with windows. The migrating songbirds, drawn in by city lights on a night with low clouds, had touched down confused, exhausted and hungry, and had done what comes naturally, flying towards trees or bushes that they didn't realize were on the other side of glass or were simply reflections. Maciejewski collected hundreds, but those were only a fraction of the estimated 1,500 that died in Philadelphia that day.
DiMauro saw echoes of Renaissance art. "The reverence, cradling birds in his bare hands. It's done so lovingly that it reminded me of those religious images like the Pietà [depictions of Mary cradling the dead body of Jesus]," she says. "They have such an emotional impact. It's not just somebody taking pictures."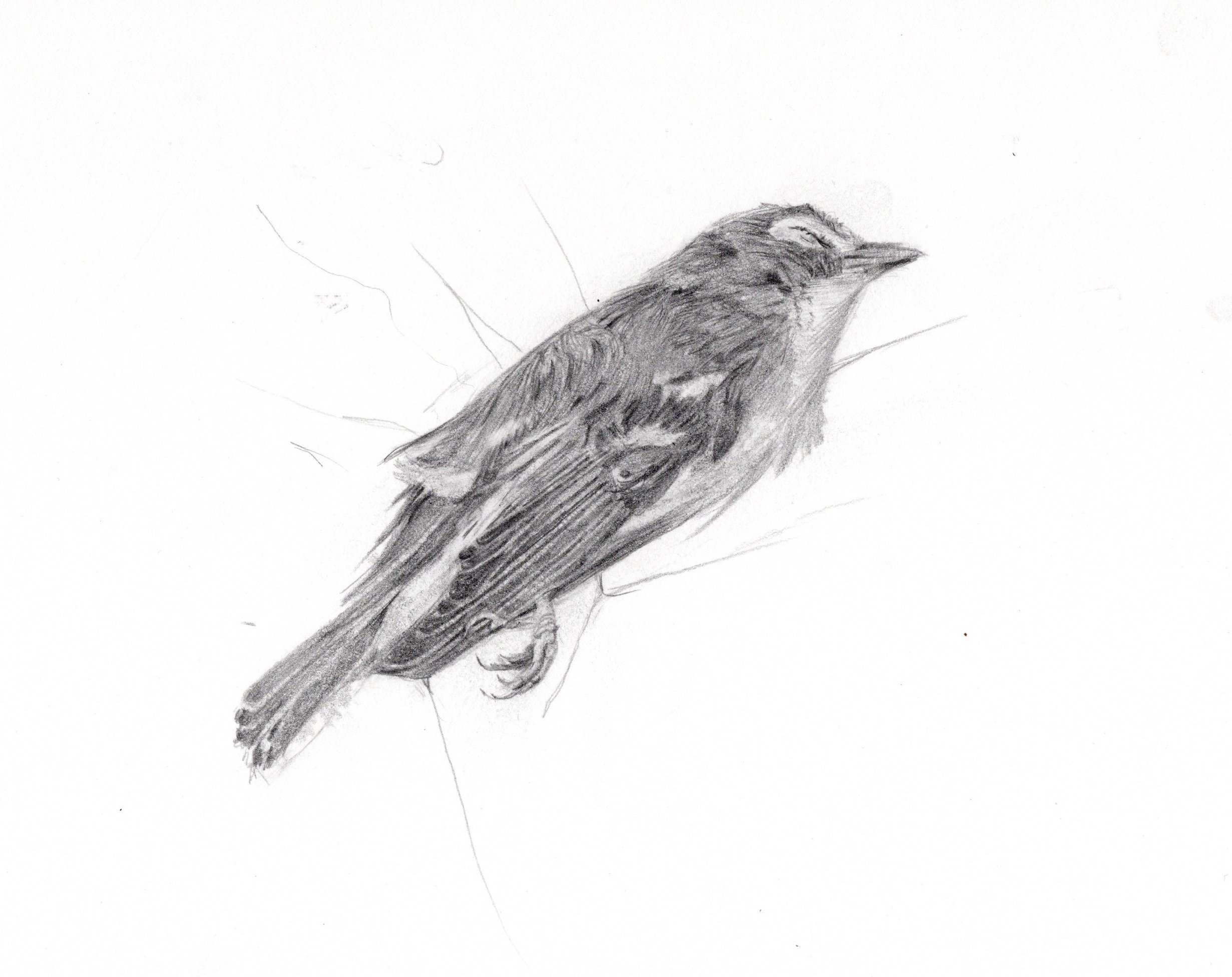 Bird-window collisions kill up to a billion birds every year in the United States. Ornithologists have known about the problem for a long time — windows rank behind only housecats (2.4 billion) on the long list of ways that humans kill birds — but the event in Philadelphia caught the public's attention and sparked Bird Safe Philly, a collaboration of conservation groups and building owners and managers working to fight the problem.
DiMauro reached out to Maciejewski for permission and then got to work drawing the birds from his photos in graphite and in silverpoint (using a metal stylus in place of a pencil) for a show in the Cerulean Gallery she had on the calendar for spring of 2023. She initially planned to make 1,500 images, one for each of the birds estimated to have died in the mass mortality event, but she realized she wouldn't hit that mark. Each drawing took eight to 20 hours, and some did not turn out in the end.
The work also took its toll emotionally. "After I draw a few of them I have to draw a nest," DiMauro says. "I have to purge. In drawing them I want to give them life. You want to honor that bird but also give it that kind of reverence."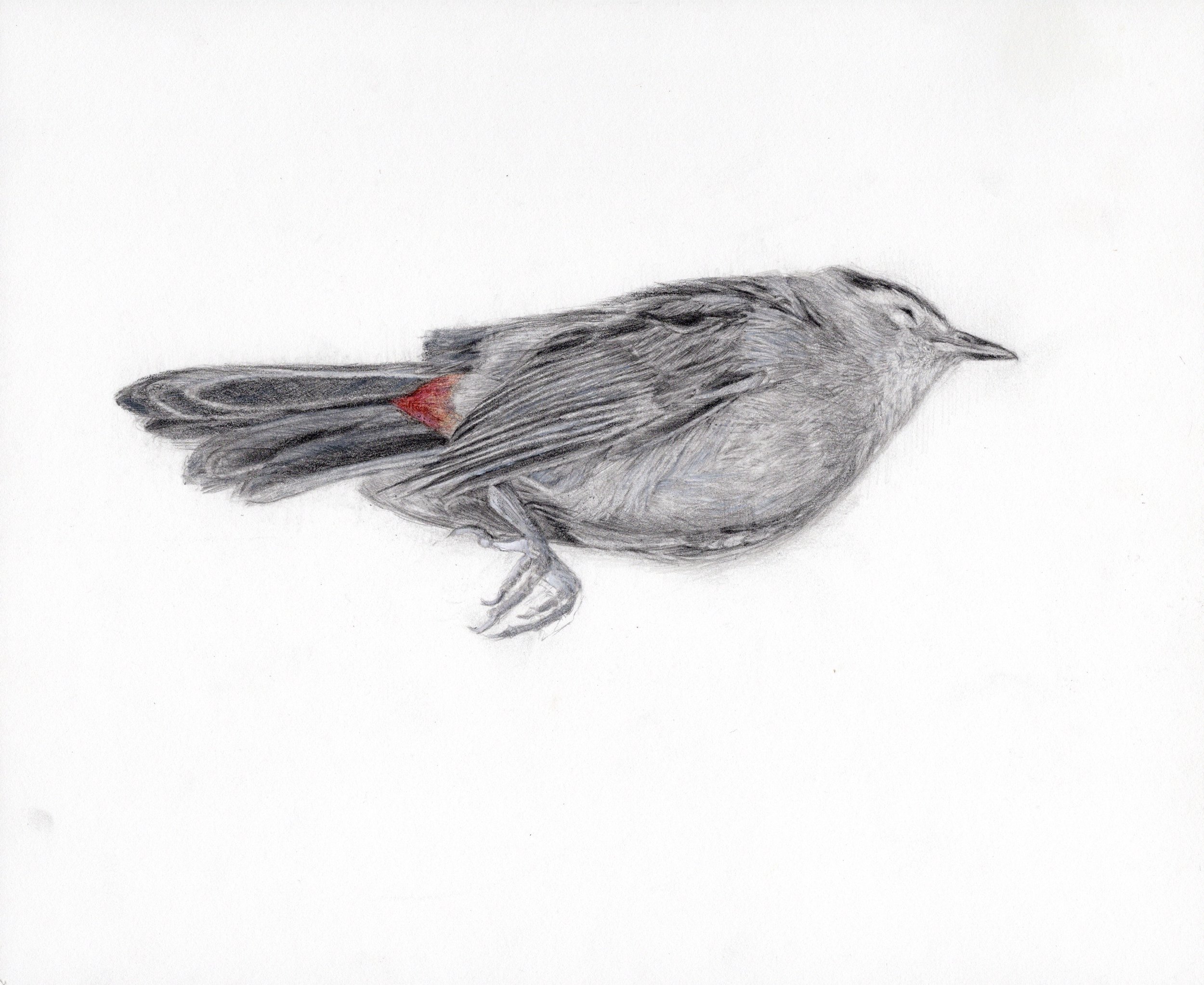 "The other thing about birds to me, they are to me like omens or messengers. I think of them that way spiritually but also as the canary in the coal mine. What are they telling us?" DiMauro says. "It's also emblematic that people can just walk by them on the street. It's symbolic about what we're doing to other species, and we just don't think about it."
DiMauro finished 16 drawings for the show, which runs through April 9. Beyond this set, "I will continue to work on the birds in some way, but the drawings might take a different direction," she says. "Maybe I'll do those 1500 birds one of these days."