Nicole Chandler has tended Overbrook's Morris Park for so long that, when she talks, one imagines the scent of clean earth.
"The City had written the park out of its 2005 budget," says Chandler, 53, who lives across the street from the 64-acre site. "They were … going to let it naturalize, which means let everything grow wild."
Problems soon surfaced.
"There was an overgrowth of invasive plants," Chandler says. "Trash was dumped. Dogs got ear mites because of the tall grass."
Chandler took matters in hand by forming the Royal Gardens Association, a group devoted to maintaining the park. She recruited neighbors to clean the park and got landscaping companies to mow the grass by letting them display signs advertising their services. Students from Penn State, Drexel, Penn and Villanova, eager to take part in service projects, helped too.
"I would always see Nicole in the park with other neighbors, clearing out trash and debris," says Tamani Trower, a nurse who lives a few doors down from Chandler. "I was out there helping to plant trees and flowers, as my work schedule allowed. Nicole has a way of getting people involved. I also wanted to fight the stereotype that Black communities don't care about their surroundings."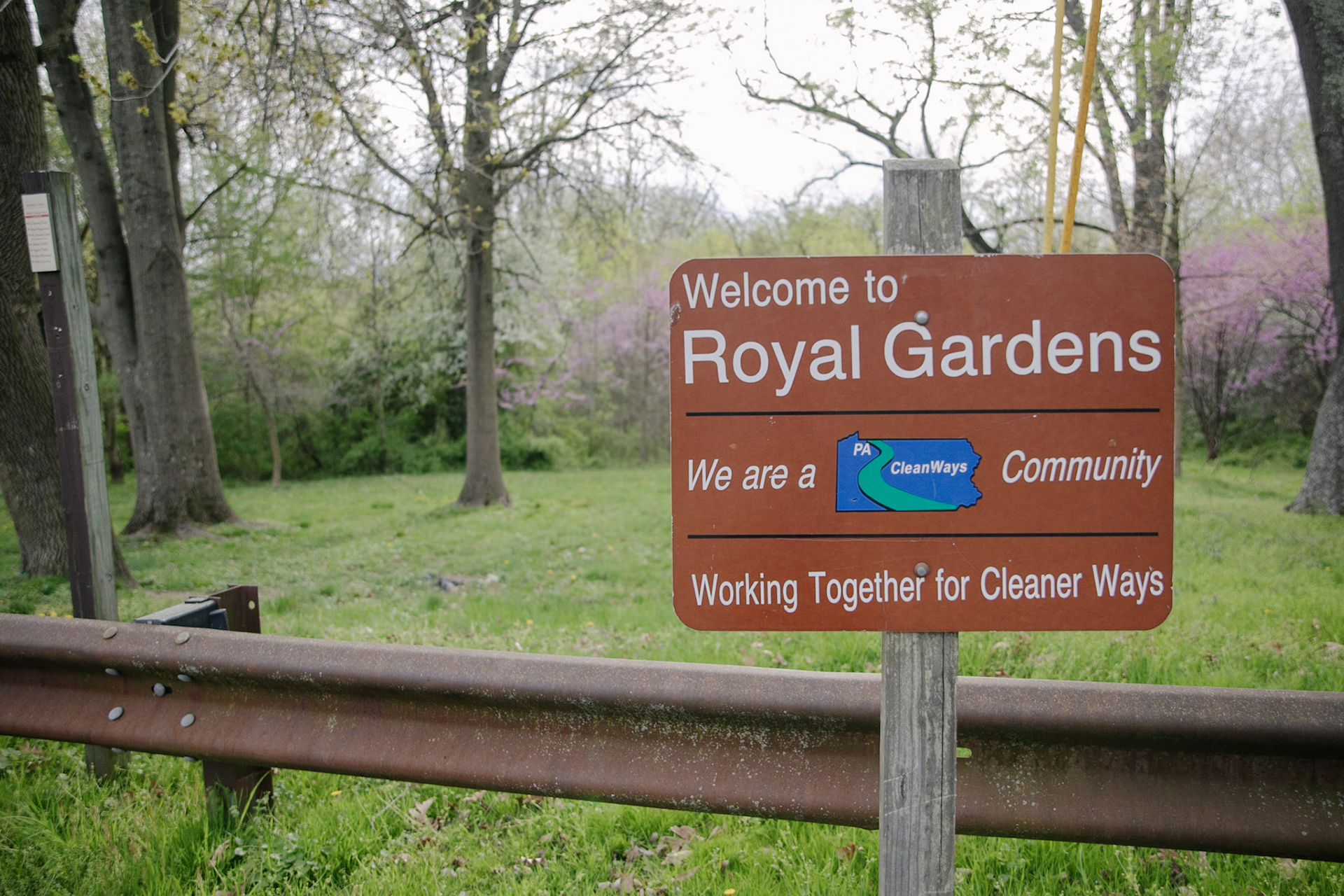 Chandler's activism has roots in her childhood.
"We lived in Southwest Philadelphia," she says. "Our father would have us practice karate with him in the park and walk everywhere. He'd have us close a [neighbor's] gate if it was open," says Chandler, who has a sister, Toya, and a brother, George Jr. "If there was trash, he'd have us pick it up. We didn't just sweep in front of our house. We had to sweep the whole block."
Morris Park's green space swayed Chandler in choosing her present home.
"I love the park," says Chandler, who was a SEPTA bus driver when she moved to Overbrook 26 years ago. Now she works in SEPTA's Quality Control Department, ensuring that buses are in good repair and ready for service. "I would get off work, then spend two or three hours tending the park."
Chandler's efforts earned her a 2021 profile on NBC10's "Philly Proud" as well as the 2013 Keep America Beautiful Mrs. Lyndon B. Johnson Award, the organization's highest honor for volunteers.
"Nicole has empowered … [Philadelphians] to take pride in their community and clean and beautify Morris Park, part of the Fairmount Park System," the award committee wrote. "Nicole continues to secure … in-kind donations and to forge partnerships with local businesses and global corporations to ensure [that] the work continues."
While the park's beauty delights Chandler, she also found that digging in dirt could help her release pain.
Nature doesn't exist just for our pleasure, but also for the cleansing of our mental and emotional health. We must embrace that blessing."

— Nicole Chandler
"My father was abusive," she said. "I didn't have a childhood. I got pregnant at 13 and had my son at 14. I struggled, but I kept my son and finished school. I've gone to therapy, and I also find that connecting with nature heals me. Nature doesn't exist just for our pleasure, but also for the cleansing of our mental and emotional health. We must embrace that blessing."
Research supports Chandler's view.
"The term biophilia refers to the idea that we're drawn to and benefit from nature," says Anjan Chatterjee, MD, professor of neurology, psychology and architecture at the University of Pennsylvania and director of the Penn Center for Neuroaesthetics. "Nature is thought to have two effects on humans. First, our attention is opened up because we're not so overwhelmed as we often are in urban or built environments," Chatterjee says. "The second is that nature can be calming and help regulate our emotions. Our research suggests a slight modification to those ideas. We find that people are most drawn to nature with a slight … human imprint. For example, for most people gardens and parks are more restorative than … a dense jungle."
Chandler built on that idea during the pandemic. She and volunteers had already created a serenity garden with flowers, benches and a Little Free Library. She started holding healing workshops there, emphasizing tuning in to nature's organic guidance.
"Our Removing the Vines workshop focuses on the similarities between the effects of leaving vines wrapped around a tree and leaving a problem or trauma unresolved," Chandler says. "The vine-covered tree can't get nutrients it needs, and neither can we [with unresolved trauma]." During such workshops, Chandler encourages participants to journal about the trauma and to rip vines from trees to symbolize removing negative emotions from their lives.
"Everything that happens in our lives happens in nature, too," Chandler stresses. "Say someone learns that a loved one has an incurable illness but struggles with accepting the situation. I might take that person to a diseased tree and explain that no matter what you do for that tree — give it water, light, nutrients — it's going to die. Seeing the process in nature may help the person accept the situation. Nature gives us a different way to embrace events."
Chandler's workshops include about a dozen women of different ages and ethnicities. She begins by providing lunch.
"I don't want people distracted by hunger," she says, "and having a meal together helps everyone get acquainted. It creates safety."
After lunch, participants move to the serenity garden, taking with them chimes, drums and singing bowls for sound healing later. Chandler asks everyone to choose one concern to focus on.
"You can't tackle everything at once," she says.
Next, participants write in a journal Chandler has given them as a gift.
"I tell them, 'No one is going to know what you write.' That way, they'll be able to express the truth of their feelings. You're writing to release your feelings. Next comes observing something in nature or doing physical work, such as yanking vines off trees. Finally, participants sit and absorb healing sounds from the musical instruments. The three-hour sessions end with Chandler encouraging women to tap parts of their body with their fingertips, another energy-balancing technique.
"I took [the workshop] because I knew there would be a lot of women there," says Fawziyya Heart, a musician. "That made it easier to be vulnerable. You hear people's stories and realize that you're not the only one struggling with something."
Cynthia White, a SEPTA bus driver, felt drawn to Chandler's eco-healing.
"I've known Nicole for five years," White says. "When I learned that she favored natural remedies, it attracted me. I was dealing with [a] family [issue]. I was abandoned as a child. The meditation time in the park gave me a tool to go on."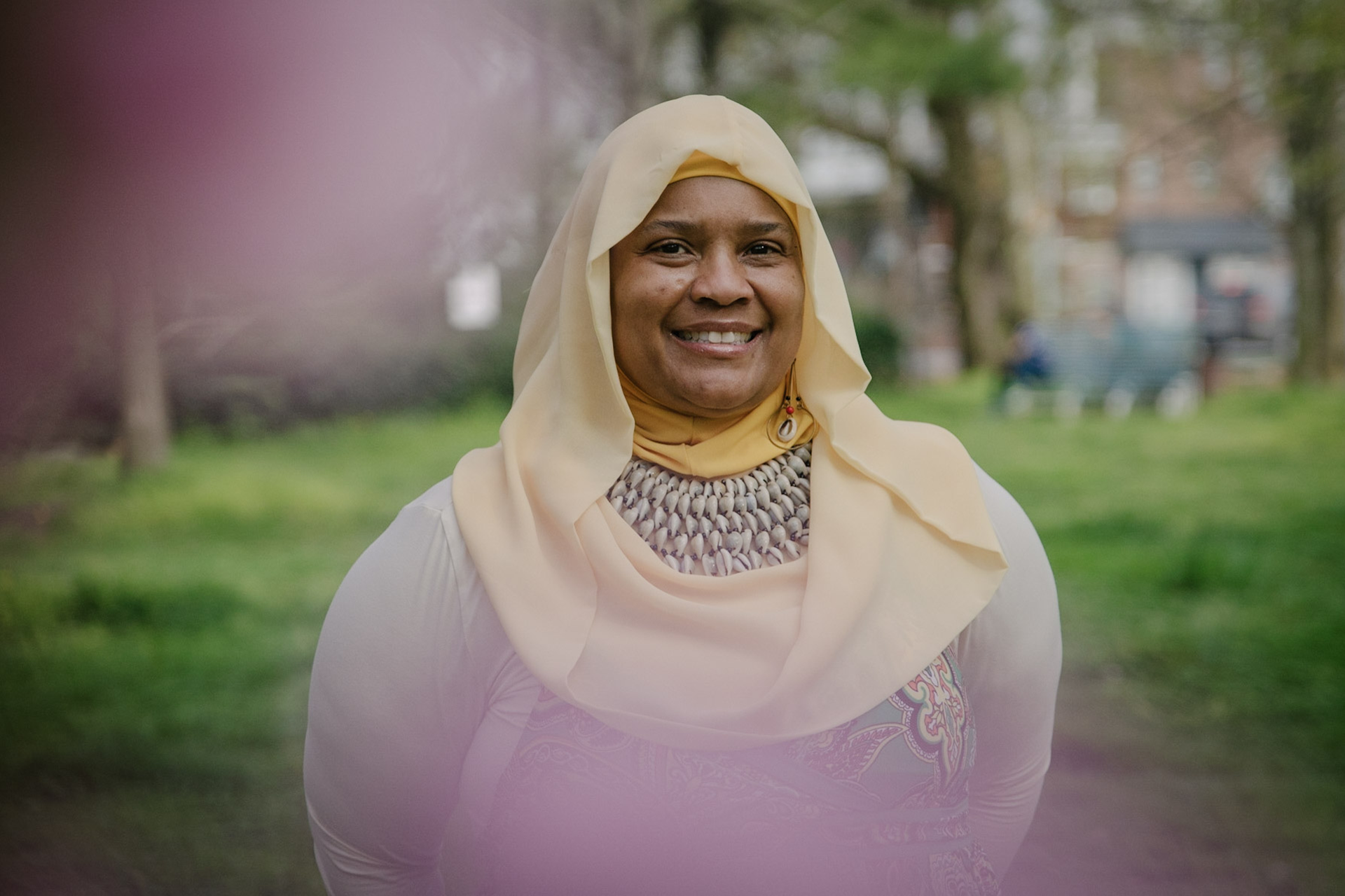 Besides the workshops, Chandler developed a serenity trail with signage to help people struggling during the pandemic. For example, one sign asks, "How does it feel when you enforce your boundaries?"
The pandemic led Chandler to new developments, but it hindered her work in Morris Park.
"We lost volunteers," she says. "We lost partnerships of nonprofits. I'm rebuilding from the ground up. I need more volunteers."
Chandler will lead a workshop, "Pruning Your Life into a Healthy Shape," Saturday, May 20, 1 p.m. to 4 p.m. The cost is on a sliding scale of $5 to $500. To learn more about the workshop or to volunteer, call (215) 768-9419 or email keeproyalgardensbeautiful@gmail.com