The biggest muskie that Eric Hinkley has landed in the Schuylkill was almost four feet long. Muskie (short for muskellunge) are possibly the most challenging (and awesome) game fish to catch in North America. The long and muscular ambush predators sit and wait for food to swim by, but their discriminating eye makes it hard to get them to bite on a lure.
"Even in my best seasons I've only caught five or six per year," Hinkley says. An artist and avid angler, Hinkley estimates that he spends 30 hours casting for every muskie he reels in. Sometimes the fish will swim after a lure but decline to bite. "Muskies follow the lure a lot, and sometimes I consider that a success."
Hinkley, who hails from Clarks Summit in Northeastern PA's Lackawanna County, grew up fishing and hunting. Even in the city he has found inspiration in the local fauna, as in his popular Wildlife of Philadelphia series of shirts, posters and tote bags. The designs feature a selection of Philly wildlife including opossum, raccoon and pigeon, as well as smaller household critters like a house centipede and long-legged cellar spider, arrayed in the style of mid–20th century educational posters.
"My original intent was to recreate some of those game commission posters, the poster you'd see on the wall in biology class," he says. Hinkley sees the same species and their tracks on his hikes through Fairmount Park and the Wissahickon.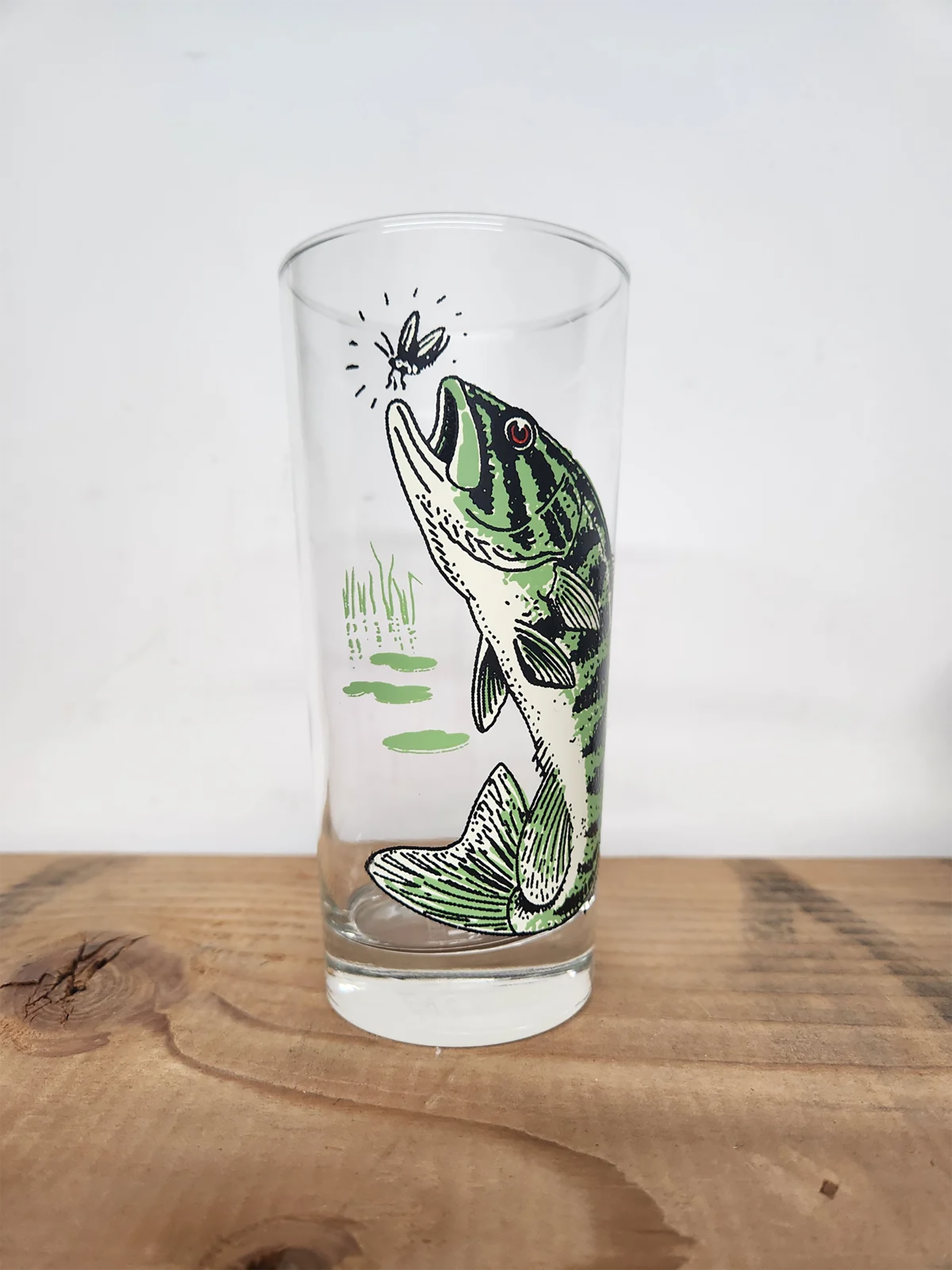 In the past year he has noticed more and more beaver sign (evidence of their activity such as chewed stumps). While Hinkley was fishing in the Schuylkill just above the Fairmount Dam, one of the industrious rodents followed his muskie lure as if to figure out whether it was a fellow beaver. "He came close enough to check it out and then turned right around and went back," Hinkley says.
Hinkley moved to Philadelphia in 2015, but he found himself spending more time in the Philly outdoors once he quit drinking five years ago, riding his bike from his Bella Vista neighborhood to the banks of the Schuylkill or the Wissahickon to hike and fish. Even if it takes him 30 hours to catch one of his beloved muskies, he considers the bike ride and the time spent along the water worth it. "It beats spending 30 hours in a bar, like I used to."
Recently Hinkley has turned his focus to glassware adorned with wildlife such as white-tailed deer, eastern milk snakes and smallmouth bass, evoking "collect-them-all" sets that fast food restaurants and gas stations used to issue. "The glasses are something I saw in vintage stores. There's something satisfying about the tactile feel of the print on those glasses." In an era in which every restaurant, bar and nonprofit organization sells T-shirts and tote bags that customers view as practically disposable, Hinkley hopes the glasses will have a longer lifespan.