On a frigid January morning I made a pilgrimage to the grave of Alexander Wilson, the so-called "Father of American Ornithology," at the Gloria Dei Church cemetery at Christian Street and Columbus Boulevard in South Philadelphia. I didn't know exactly where it was, but the old cemetery is small, and in about five minutes I had found a tall and clearly inscribed granite stone that offered a brief biography, beginning with "This monument covers the remains of Alexander Wilson, Author of the American Ornithology … "
I hadn't heard of Wilson until a few years ago when I started spending a lot of time with birders. When he came up in conversation, I noticed that birders often tacked on his popular title, as in, "I got a tattoo of a belted kingfisher on my leg. It's the drawing by Alexander Wilson, the Father of American Ornithology."
Haven't heard of Alexander Wilson? You could be excused. You might have encountered birds named after him, like Wilson's warbler (a pretty yellow bird with a black cap), but, unlike John James Audubon, there are no national environmental organizations named after him, no towns or guidebooks.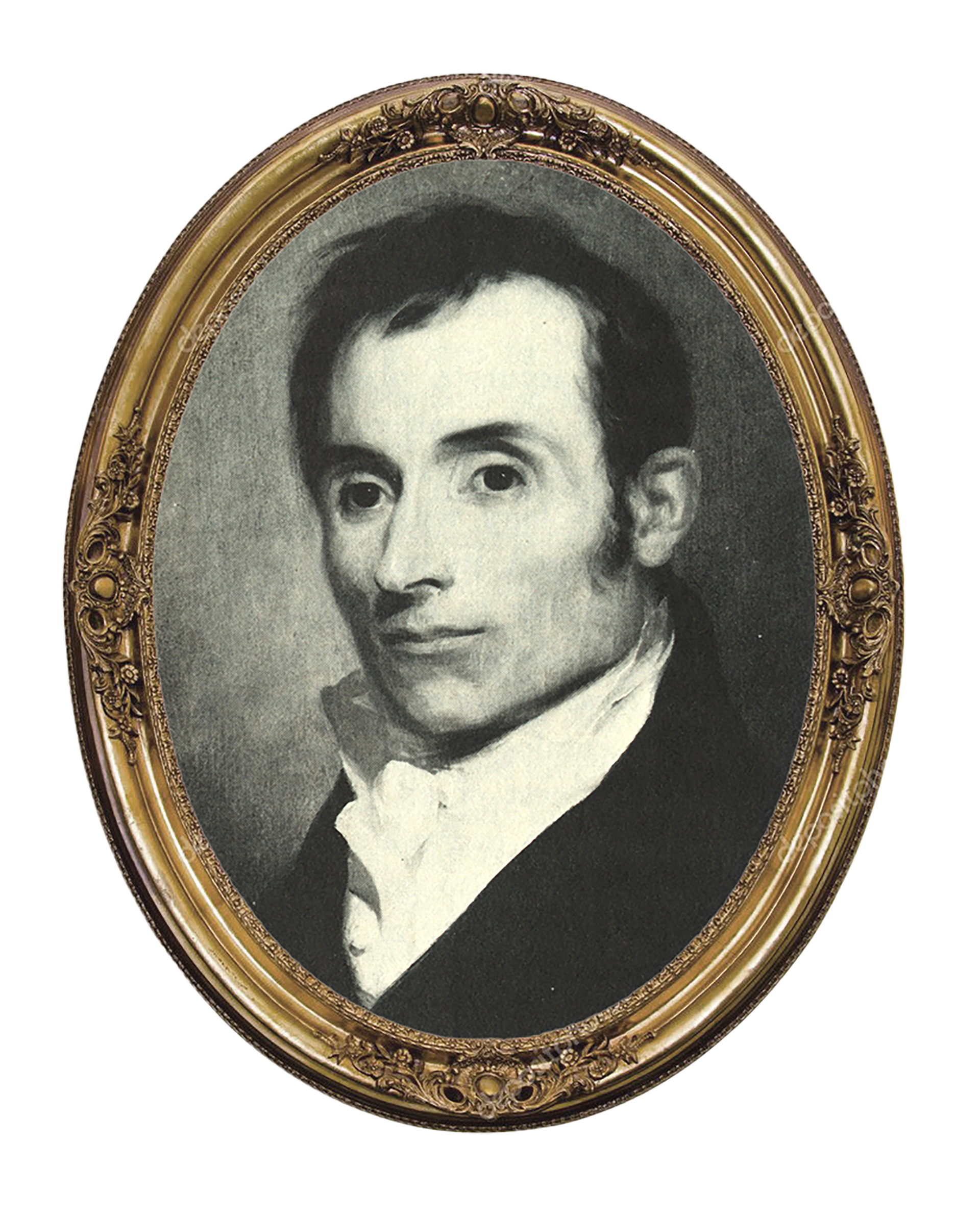 Wilson started off as a weaver and poet near Paisley, Scotland, and likely would have stayed there his entire life if he hadn't written poems criticizing how local mill owners were treating their workers. Finding himself suddenly unemployable, he immigrated to Philadelphia in 1794. He settled into a career as a school teacher, ultimately running a one-room schoolhouse at Gray's Ferry.
Philadelphia wasn't just the capital of a new nation: it was also the capital of American scientific exploration. Wilson soon met William Bartram, the explorer, naturalist and nursery owner, who mentored him in his study of birds. By 1804 Wilson had decided to compile a comprehensive guide to the birds of his adopted country.
He succeeded, though he worked himself to death in the process. Wilson crisscrossed the land to study birds and collect (shoot) specimens to draw. He traveled on the cheap, which often meant walking hundreds of miles. In 1810 he covered 720 miles on the Ohio River from Pittsburgh to Louisville on his own, in an open rowboat he named Ornithologist. The hard travel and intense effort of writing the nine-volume work, marketing it and hand-coloring the printed drawings took its toll on his health. In 1813, at age 47, he died of dysentery, leaving behind seven finished volumes of the landmark "American Ornithology." (His friend George Ord completed the final two volumes based on Wilson's notes and drawings.)
Wilson's masterpiece had the misfortune of being followed about 15 years later by Audubon's gorgeous "The Birds of America." While Wilson's birds were carefully detailed representations, Audubon's look like they're ready to fly out of the page. Wilson placed one Carolina parakeet (now extinct) above three warblers (then called flycatchers) with its wings slightly open. In Audubon's version, seven parakeets twist, flutter and crane their necks to reach cockleburs, a favorite food. You can feel the commotion and chatter of the flock in action.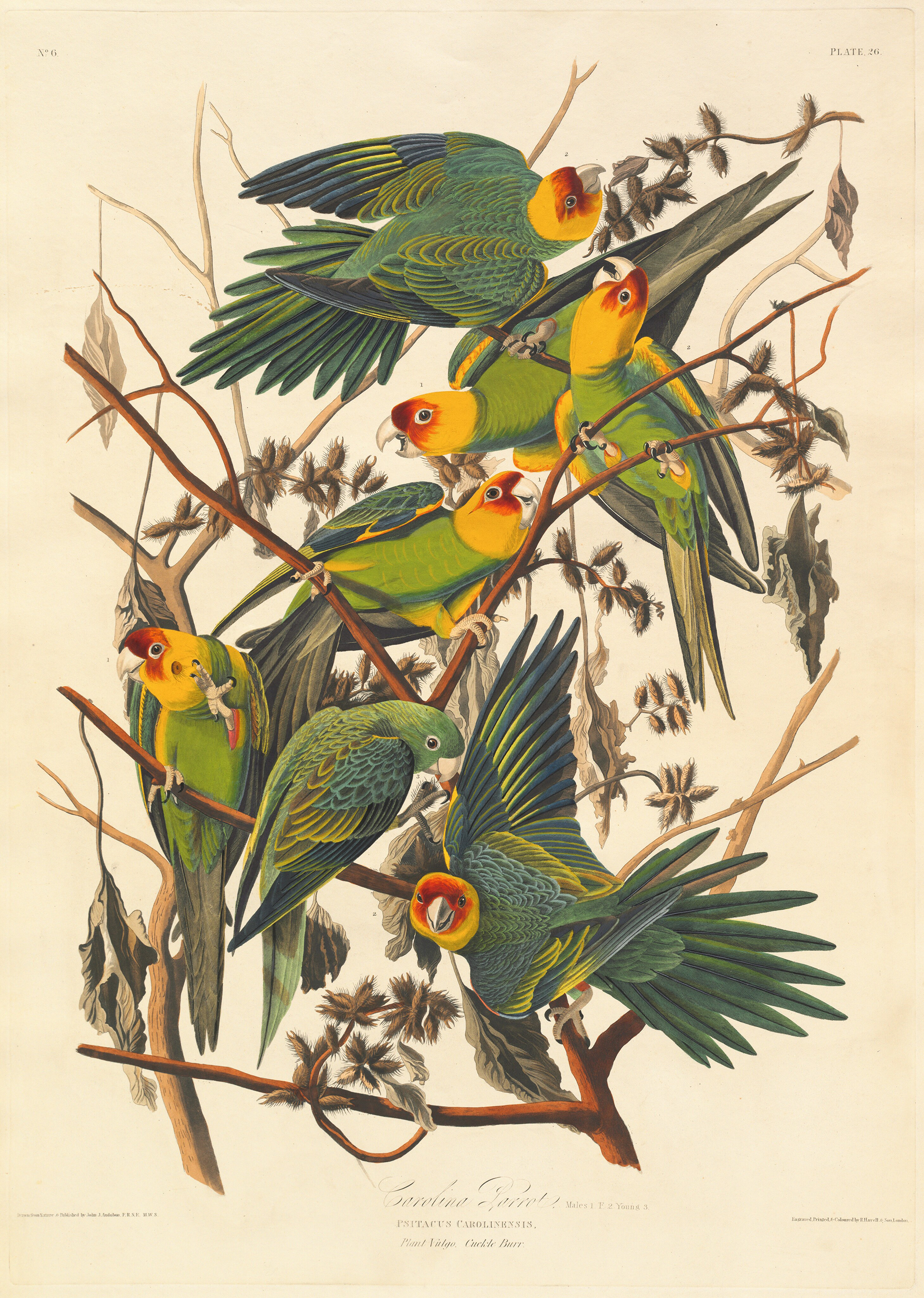 "What [Wilson] was trying to do was have a way for people to recognize different birds, so his paintings were more in the league of what you'd have in a standard field guide," says Keith Russell, program manager for urban conservation for Audubon Mid-Atlantic. "I think Audubon eclipsed his fame because of the glamor of his paintings."
While Audubon is unsurpassed as an artist, Wilson remains better respected as a scientist, someone who collected bird specimens, gave them scientific names (though of course these birds bore indigenous names for thousands of years before that) and described them in writing.
"They're both great writers, but the difference is that Wilson is telling the truth," says Matthew Halley, curator of birds and mammals at the Delaware Museum of Nature and Science.
Halley has looked into Audubon's scientific accomplishments and found that he most likely made some of them up, including his claim to have discovered an eagle he called the Bird of Washington. Audubon's reputation has also suffered due to his ownership of enslaved people and his support for slavery as an institution, leading the Audubon Naturalist Society (a Maryland group distinct from the National Audubon Society) to change its name to Nature Forward in 2021.
Wilson himself might not deserve his "Father of American Ornithology" title. His mentor, William Bartram, had himself collected several new species of birds. Wilson also collaborated with Charles Willson Peale, who ran a museum on the second floor of what is now Independence Hall. Wilson donated many of the birds he collected to Peale's museum. In turn he used many of Peale's specimens to produce his own work. Sophonisba, Peale's shotgun-wielding daughter, collected many of the birds in the museum and organized them in the exhibits by their relationships to each other. It turns out that American ornithology has a mother as well.
It only seemed fair to visit Sophonisba Peale's grave. I found it in West Laurel Hill Cemetery, with her married name, Sophonisba Peale Sellers, listed on a low grave marker along with her husband Coleman Sellers. The stone in no way indicates that someone who played a key role in the science history of our country rests beneath.
"I think there's something to the fact that our culture idealizes and idolizes rugged individualism so much that we distort our history by elevating one or two individuals above anyone else," Halley says. The Peale family, based in Philadelphia and operating a museum, can seem less exciting than a man who scoured a continent in search of new species, but they were no less important. Like all scientific enterprises, ornithology was and is a team effort.