It's a wet, snowy, bitterly cold Friday in January in Fishtown, as Roya Williams steps into a bright room, lined with colorful artwork. Her dog, Jack, immediately starts to bark and play with a French bulldog named Chuey, the cute, welcoming "guard dog" at Stash Spot.
Williams is greeted by founder Debbie Anday, who gives her a package while asking about Jack's puppy training. Williams waves goodbye and exits back into the cold, grateful that the normally stressful experience of package delivery is now a "comforting" and heartening personal interaction.
"I don't worry about my things anymore—before I used to," Williams, a Fishtown resident, says.
Williams was one of the business's first customers, joining when Stash Spot opened at 533 E. Girard Avenue in early December 2021, just in time for the holiday online ordering season.
For a fee of $34.99 a month, members can order unlimited packages to Stash Spot's secure drop-off area to be picked up any time during store hours. No contract, Anday says: people can cancel at any time
Anday and her business partner—artist and meditative strength trainer known as Iron Gump—are among a group of local pioneers of this new industry, born out of the pandemic and a search for human connection within the depersonalized online shopping economy.
Anday, born in North Jersey to immigrant parents from the Philippines, first moved to Philadelphia 15 years ago. She was working between Philadelphia and New York in the hospitality industry, and at one point settled in New York City with her then-husband.
Seven years ago the City of Brotherly Love called her back.
"Philadelphia is probably the place I've called home more than even where I grew up, which has been funny to me," she says.
Her first real estate investment on her own was the storefront commercial space that is now home to Stash Spot, of which she is the sole owner.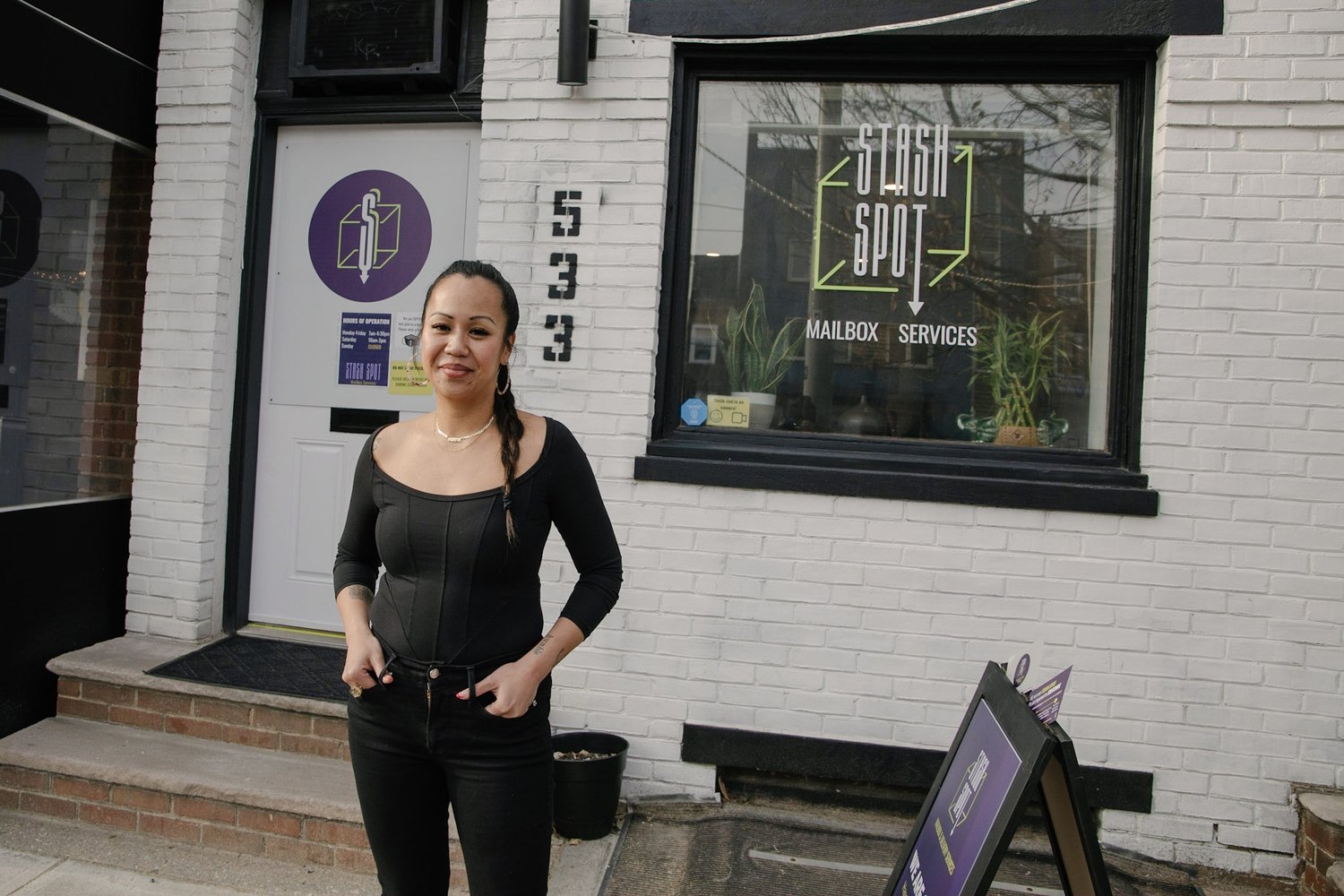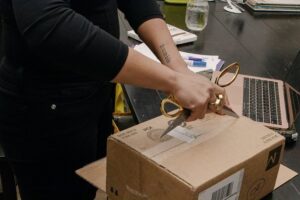 Anday thought about opening a business that would draw on her deep experience as a consultant in the service industry, but decided against it, in part because she is a full-time single mom to her two children, ages four and six.
She also wanted to provide a service of some sort to the surrounding community that would meet community members' needs.
"While there's a lot of restaurants and boutiques, there haven't been a lot of services to help the community," Anday says.
The idea for Stash Spot was first sparked by Anday's own struggles to have packages and online goods delivered safe and sound to her doorstep.
She found FishBox, a mail drop-off service located in South Philly's Bella Vista neighborhood.
"From using that service for so long and also being on all the Facebook groups around here and just commiserating with my neighbors about how everything gets stolen and things like that, I was like, 'Why am I not doing something like this in Fishtown?'" Anday recalls.
Anday spoke with Napoleon Suarez, founder and CEO of Fishbox, who she says helped her "with a lot of the bones" of the business, including the website and applications that she would need to launch Stash Spot.
Then Iron Gump, known simply as Gump, came onboard to help. The two have known each other for close to 15 years, having worked together in the service industry. They are both artists and are united in envisioning Stash Spot as a place for not just business transactions but as a center of community building. Gump says his official title at Stash Spot is that of VC—the "Vibes Coordinator."
And a step inside the office is proof that vibes coordination is a key part of the Stash Spot experience. Lining the walls is artwork by Gump as well as Anday's brother-in-law, Ryan Sanzari, a graphic designer who crafted the Stash Spot logo.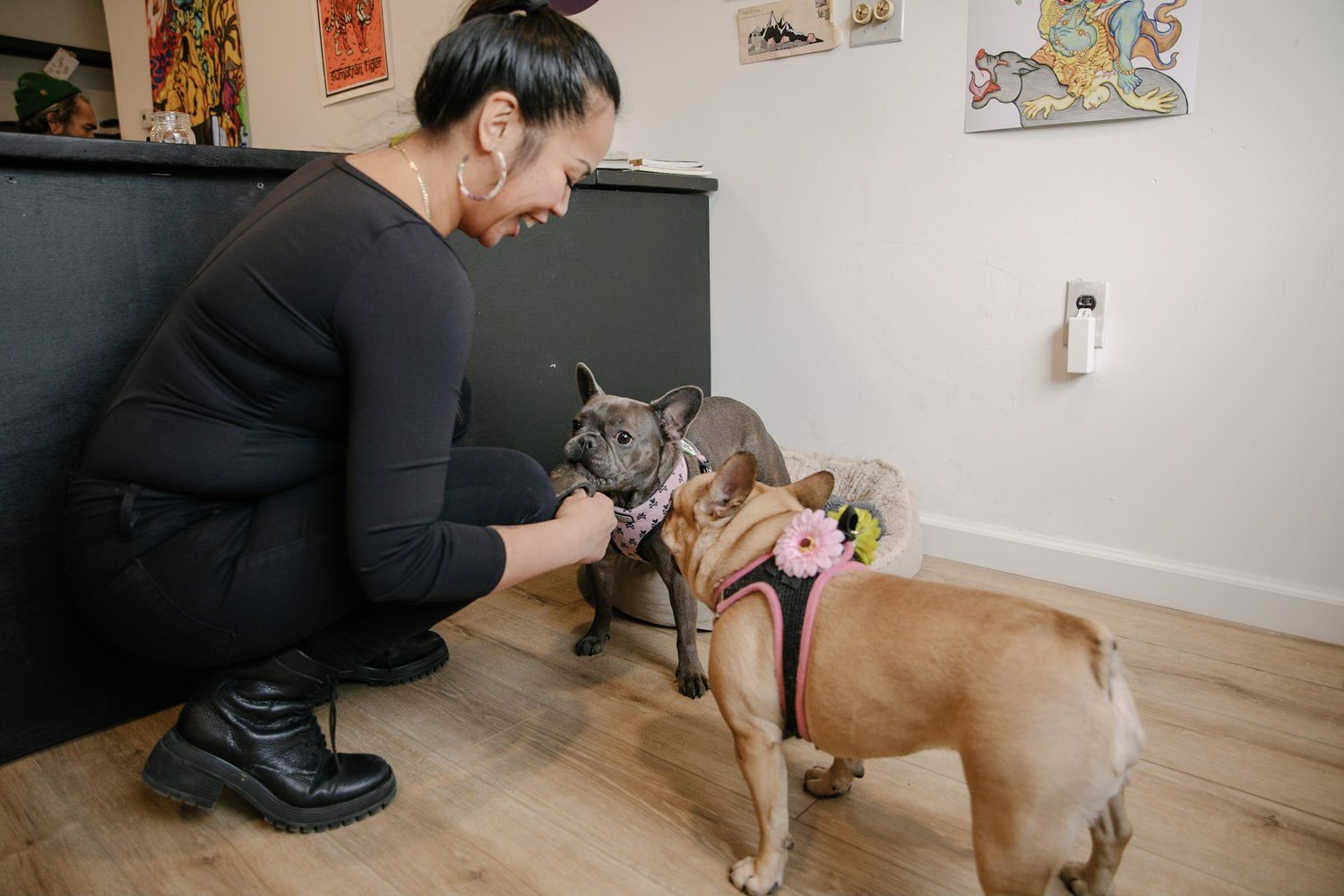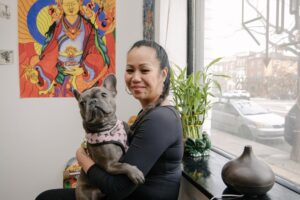 Anday says that the help of family, like Sanzari and her younger brother, who designed their website, has also been key to the business's growth so far.
Stash Spot hasn't invested yet in marketing to a larger audience, but for now, Anday says they are enjoying the process of building their customer base and fine-tuning the services they offer.
Michelle Bozzi, a marketing researcher who has lived in the area for more than 15 years, decided to use Stash Spot after testing it out by ordering one package.
"The hair salon I go to is half a block away and they had cards in there. I thought it was such a good idea and I stuck one in my bag," she says.
Bozzi says that "it's tough to get packages delivered to your house in the city," citing package thieves and misdeliveries.
But apart from the logistical value of Stash Spot, what helped her decide to join were the people.
"It also helps that the owners are neighborhood people. They're nice. That's what sold me. Meeting both of them and talking to them," Bozzi says.
Stash Spot customer and Fishtown resident Mike Van Dorn agrees.
"It doesn't feel like we're customers … [or] another name on the list. You genuinely feel like you get to know someone," he says. Van Dorn, Bozzi and Williams all say they have recommended Stash Spot to their friends.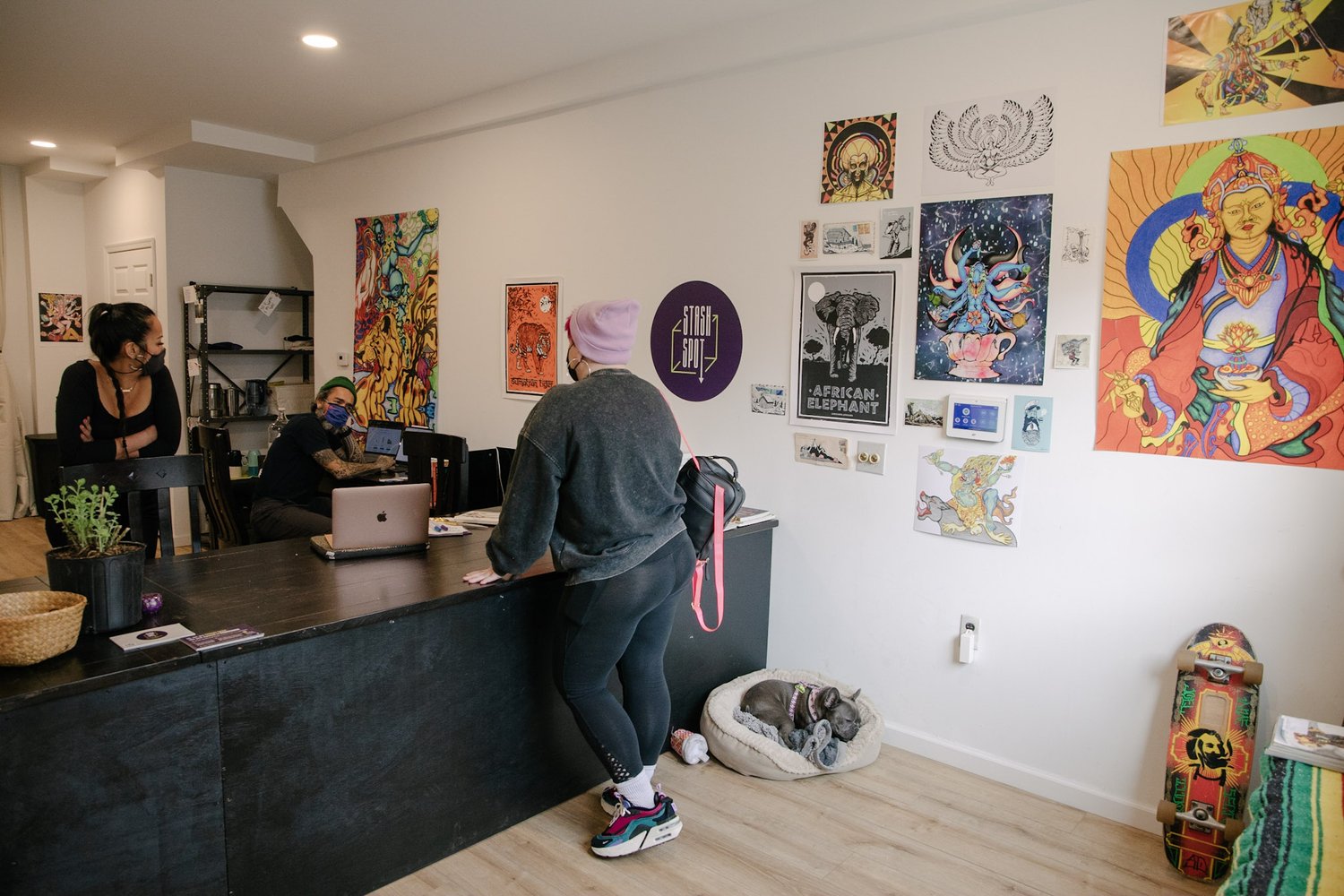 Anday and Gump plan to reach out to more local businesses and develop wide-reaching marketing efforts in the coming months, alongside developing a drop-off and outgoing mail function, since they have identified that as a key need for their existing customer base.
Anday also dreams of opening up Stash Spots in other neighborhoods throughout the city—and even in other cities.
"A real dream of mine would be to be able to invest in different cities, like Detroit, New Orleans or Chicago—to have a hub like Stash Spot to sort of be an impetus of community learning, the art world, art culture, in all these different cities," Anday says.
Art is a big part of their future plan, with talks of hosting First Fridays in the works. Gump wants to display work by young artists from the Village of Arts and Humanities, and Anday says she would love to do more free youth arts programming outside of the storefront in the warmer months. The connection to the arts is important to her in particular, she says, because her four-year-old son, who is autistic, is passionate about drawing.
"Once or twice a week my kids will be in here and we'll have cardboard boxes out drawing. I want to be able to do that. What's important for me with those events, we want people to feel okay walking in here and having it be more welcoming," Anday says.
Cultivating that sense of welcome and connection is key to the Stash Spot business, Anday and Gump say.
"We both worked in the customer service industry for so long … we've met every person from every walk of life and … the relationships you develop with the people is more important than the couple dollars they give you," Gump says.
As for the mailbox rental space in the city, Anday says that Stash Spot is in good company: Anday, Suarez of Fishbox and the operators of the Northern Liberties Mailbox, owned by Michael Fausey, have banded together to navigate the ins and outs of what is still a young and evolving industry.
"We all have this same passion for packages and security and things like that. It's nice to not feel in competition with people. We're very mindful of not stepping on each other's [toes] and sharing information that we know," Anday says.
Stash Spot is open Monday-Friday from 10 a.m. to 6:30 p.m., and Saturdays from 10 a.m. to 3 p.m. to accept packages. Customers may currently pick up packages at the store during those hours. More info at: stashspotmailbox.com