Photography courtesy of Scott Cunningham.
Rashaad Jorden
Scott Cunningham was working as a painter's assistant at a body shop one day when he mentioned he needed a new clock.
"And on the suggestion of one of my coworkers, I made one out of a flywheel that was laying in the corner of the shop," he recounts. "Working at a car dealership, there was a constant supply of scrap metal, so I made a few more."
He kept on making more things after getting positive feedback about the clocks he built.  After realizing he could sell his creations to free up space in his house, he eventually developed the idea to build his hobby into a business: Scrapyard Aesthetics.
The mechanical items have also helped create objects such as lamps, earrings and mirrors — as well as give him the inspiration for more works.
"Having a pile of stuff to pick through, and figuring out ways to fit together into something I want to build, gives me a starting point," says Cunningham, who works as a mechanical engineer for a company that makes spectrometers. "It's like working with Legos."
All creations are built off of car and internal mechanical parts obtained from a scrapyard.
"I try to find parts that are somewhat geometrically complex, light enough that I can lift them by myself, and small enough to fit in my car," Cunningham states.
He has found an audience for his works at locations like the Trenton Punk Rock Flea Market. "My favorite thing about all of this is seeing people's reaction to the art," he says. "People will often come to my craft show booth and tell me about a car they used to have or they will start trying to guess what all of the parts are from."
If Cunningham has his way, he'll have more venues to reach out to the general public.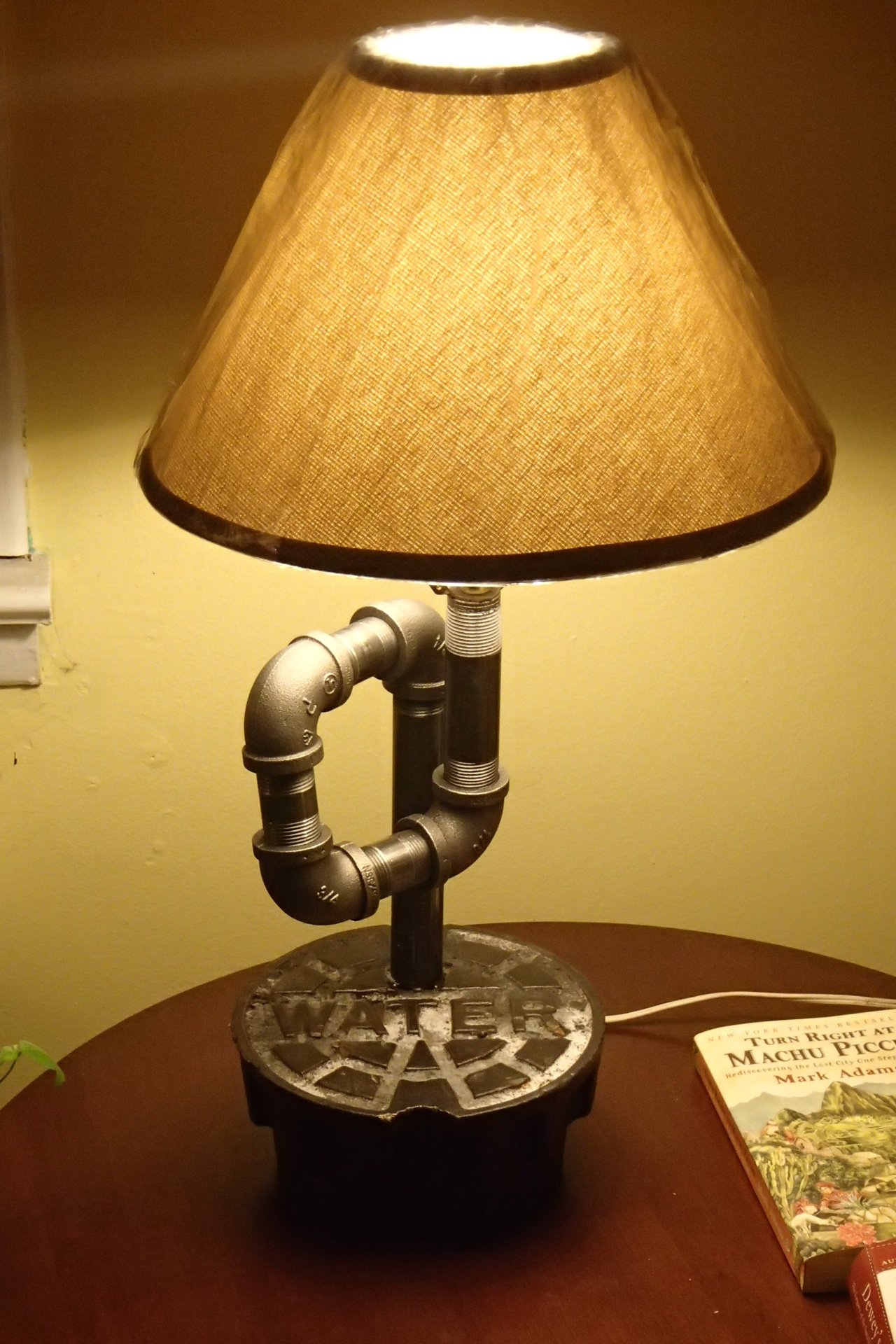 "It would be nice to build more furniture and sell it in a retail space," he says, adding that he'd like to do more sculptures, which are "typically too big to bring to craft shows and too heavy to ship for online sales."
Cunningham's underlying goal with the business is to give junk — or what's perceived as junk — a new lease on life.
"I hope I can get more people to take a second look at the broken things they throw away," he explains, "and find new uses for them."