Sponsored Content
Forget sustainability. Over the past 50 years we have lost more than half of Earth's wildlife, and perhaps even more of her insects. More than half of all fossil fuel emissions have occurred since 1987. Sustainability, as a concept, as an idea to rally around, has failed.
If we are to survive, we need a radical shift in thinking. Regenerative design advocates are working to bring about that shift.
"We tend to celebrate compromise," says Max Zahniser, the Regenerative Studios Lead and Graduate Thesis Advisor at Thomas Jefferson University. "Compromise is just everybody getting less of what they want. And we are currently compromising our way into oblivion."
While disregarding significant gains that have been made in sustainability may seem harsh, advocates for regenerative design believe that sustainability is nothing more than making unacceptable things less bad. An example of that is Net Zero, or carbon neutrality, an energy goal that mandates a building use no more energy than it creates.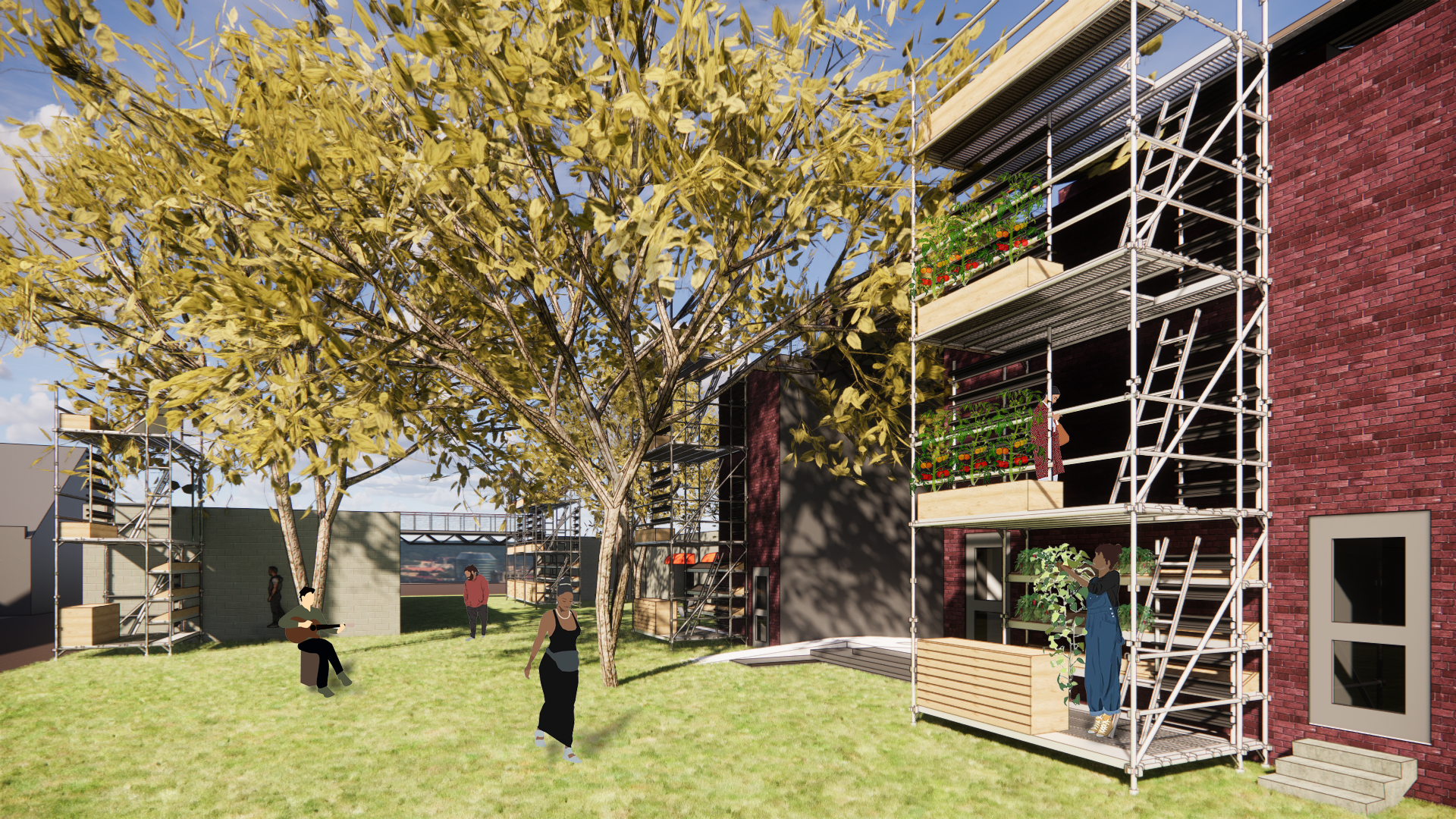 "Net Zero is burning coal at night, so the fact that you get a shiny green halo for that drives me nuts," says Zahniser. "I don't want to design for Net Zero. I want to do positive everything."
Regenerative design students at Jefferson can expect to have their expectations and beliefs challenged. Zahniser says that before trying to solve problems, a period of deprogramming needs to occur. This approach to design has to recognize living system dynamics—another way of saying taking a holistic perspective. To achieve this, Zahniser says that students need what Zen Buddhists call a "beginner's mind." What does this mean to the prospective student?
"It's a bit shocking," Zahniser admits. "Because [the studio] is two consecutive terms, I've got more runway. We spend the first third of the Fall term just working on our thinking, just working to try to begin to embody the regenerative paradigm. One of the things they can expect is to not get to do design for quite a while. So I'm kind of holding the rubber band on the slingshot back for an extra few months."
Much of the students' energy is spent collaborating with people in the Sharswood neighborhood (or what some residents now call "Peacetown") in North Philadelphia. It's a neighborhood in danger of gentrification, but Zahniser encourages his students to go beyond the trappings of binary thinking.
"There's a camp in Peacetown that thinks that what PHA [Philadelphia Housing Authority] and other developers are up to is the worst thing ever. There's another camp that says, 'Well, the decay is the worst thing ever, and any development is better.' So we're just coming in and saying, 'What's the third option? What's the fourth? What's the fifth?' The community leaders, the real wisdom holders of the place, get that already."
Zahniser's students have been working with community members to reimagine the William D. Kelley School, designing what the school would look like with a large foyer, a full cafeteria that doesn't double as a gym and a garden instead of a concrete lot.
Students are also working on a proposal to develop an empty lot at N. 27th Street and Girard Avenue, turning it into a "a block scale co-op" that would be owned by existing residents.
Scale, according to Zahniser, is another critical component to regenerative design. "In our society, we tend to manage things—like food and water—either too small or too big, and totally miss the Goldilocks zone."
Zahniser has found that focusing on a neighborhood has been the Goldilocks zone for his students, and for him, too.
"The idea of committing to a place over and over instead of switching every term was something I was very ready to do. We started falling in love with Sharswood. Each consecutive year, I feel like the relational equity jumps up another order of magnitude."
Students can be sure that while they are examining problems and possibilities in one neighborhood, their imaginations will be untethered.
"Rather than debating what's possible, we put all of our energy into what must happen."
The mission of Jefferson's College of Architecture and the Built Environment is to educate the next generation of design and construction professionals to create an equitable and sustainable future. Learn more at Jefferson.edu/Grid