It's finally here.
After a one-year delay, Philadelphia finally implemented the long awaited plastic bag ban on July 1. By July 31, all businesses were required to post signage informing their clients of the ban. This gave stores time to use up any remaining plastic bags left in stock. And by October 1, businesses will be expected to be in full compliance with the law.
Although plastic bag bans are rapidly spreading across the country, with states such as New Jersey and New York implementing state-wide bans, this is a major paradigm shift for merchants and consumers. With more than 10,000 businesses affected by this legislation, many of which are independently owned, the city is taking a proactive education approach rather than punitive, reactive enforcement to initially establish compliance.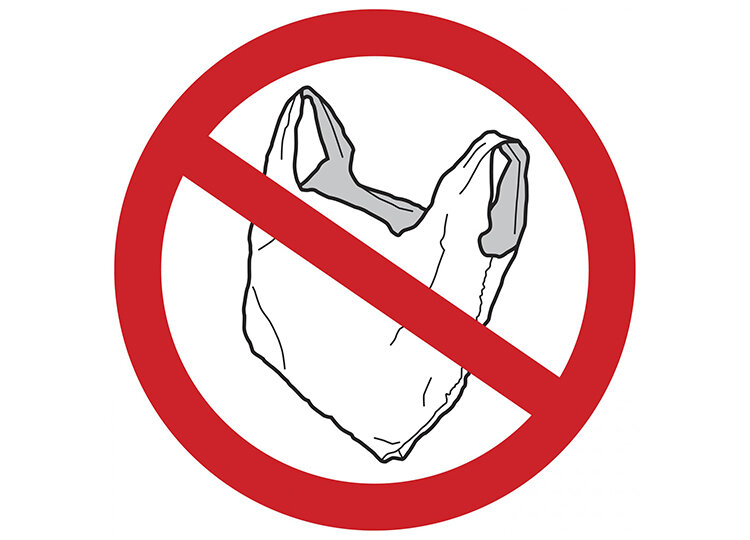 Philadelphia officials have decided to only issue warnings to businesses that don't comply between October 1, 2021 and April 1, 2022. After that warning period, businesses will begin to receive fines for non-compliance.
But even with this grace period, there is still the complex task of educating the thousands of businesses affected by the ban. For instance, what types of bags are actually banned.
According to the city, the ban includes:
All single-use plastic bags.

Bags made from PLA (polylactic acid) or other bioplastics.

Any paper bag that does not contain at least 40% recycled content and does not meet the labeling criteria set in the legislation.

Bags exempted from this legislation include:

Dry cleaner bags.

Bags sold in packages containing multiple bags intended for use as garbage bags or to contain pet waste or yard waste.

Bags used inside a retail establishment by a customer to deliver perishable items to the point of sale (including bags used to package bulk items, meats or fish, unwrapped prepared foods, bakery goods, flowers, potted plants or similar items).
To assist with education, the Philadelphia Department of Commerce took proactive measures as well by offering three virtual business information sessions over the months of April, May and June to provide guidance on how to comply.
However, not all stakeholders are fully happy with the city's overall approach with this legislation. Although many of these groups were ultimately supportive of the passage of this bill, a coalition of environmental advocacy groups are lobbying Councilmember Mark Squilla, the lead sponsor of the legislation, to add a mandated fee to other types of non-banned bags such as paper bags and other bags such as canvas or woven plastic given out at the point of sale.
As Logan Welde from the Clean Air Council, one of the organizations advocating the change, explained: "The city's ban on single-use plastic bags is an excellent start, and some retailers are already implementing the new policy. But transitioning to single-use paper bags must not be the solution. The most effective way to reduce single-use bags is to add a small fee in addition to a ban for any single-use bag in order to disincentivize the use; a ban/fee hybrid helps to reinforce the fact that bringing your own reusable bag is the most effective way to reduce excessive trash and litter."
Regardless of future legislative action, the plastic bag ban is already being felt in the Philadelphia area. On a recent trip to the Port Richmond Target, the oversize plastic bags were gone and in their place were equally large canvas bags.
As shoppers left the store, carts full of canvas bags replaced the carts full of plastic. If these consumers remember to bring these bags back is a different story. Meanwhile, the Lowe's just across the street still had a full stock of plastic bags.
At the Wawa on Aramingo Avenue, signs were posted well in advance of the mandated July date, somewhat incorrectly stating "PA Bag Ban, No Plastic Bags."
Shoppers didn't seem to question the need to either hold their goods as they walked out or purchase one of the Wawa tote bags from behind the counter. While in line, one woman sent her husband to grab a cloth bag from the car.
It's common that corporations have an easier time adapting to plastic bag bans since they operate in areas where bans are already in effect and have compliance plans already in place.
For local, small businesses, a persistent concern has been their ability to adapt to the legislation.
Anhban Tran, of the Vietnamese restaurant Thang Long in Kensington, responded to this concern without worry, saying: "We're looking into various styles of brown paper bags to replace the plastic ones. It should be an easy transition."