Sponsored Content
Designing the cities of the future requires equal parts imagination and flexibility. Technology that seems distant or far-fetched—like self-driving cars, shared among the population, that drop you off and park themselves—might be closer than we think. Some technology we anticipate might evolve differently than we expect—or not happen at all.
One thing that we do know about the future is that people, and lots of them, will be residing in cities. By 2050, two out of every three people are likely to be living in cities or other urban centers, according to a new United Nations report. We know that they will need healthful food to eat, clean air to breathe, affordable housing and a sense of connection to their community.
"These demographic shifts are actually offset against the backdrop of extreme environmental challenges relating to climate change and resource depletion," says Dean Barbara Klinkhammer. "They pose a profound challenge for future cities."
That's why, when designing the cities of the future, public health must be at the forefront of planning. Thomas Jefferson University's Master of Urban Design: Future Cities, set to launch in September 2021, aims to do just that.
The program promises to capitalize on the shared expertise offered by the merger of Thomas Jefferson and Philadelphia University in 2017. It's a marriage of health, design and business acumen.
The first fruits of this merger is  essentially a think tank. The Institute for Smart and Healthy Cities, a transdisciplinary endeavor between three colleges at Jefferson—the College of Population Health; the Kanbar College of Design, Engineering & Commerce and the College of Architecture & the Built Environment—is focused on research, education and innovation to advance the urban environment.
The aim of the "smart city" is to create a more user-friendly, convenient and efficient place, largely achieved by employing sensors to monitor a myriad of factors. A few examples include sensors to monitor air pollution levels, the availability of parking spaces and the necessity of having street lights on. The sky's the limit.
Evelyn Juliano, who graduated with a Bachelor of Architecture in 2020, warns that, when considering a smart city, fixating on technology is a mistake. "[W]hat can be the red herring of smart cities is technology.… [I]t's about connecting people. You have to think about people. You have to think about how a person uses this space. How does a person interact with the space?"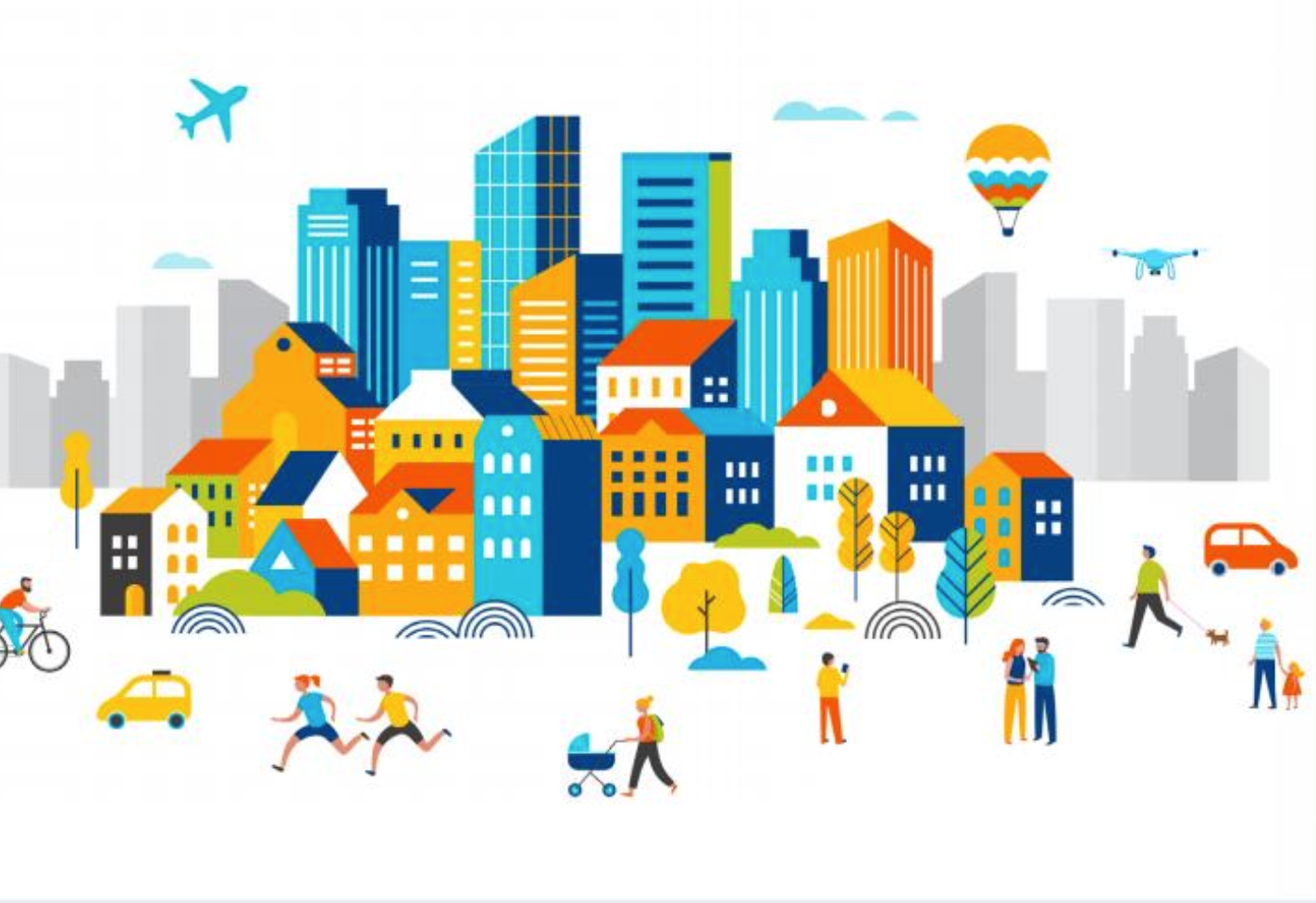 Juliano was one of a dozen students to work on the Sheba Medical Center in Tel Aviv, and the project she designed—a bridge and a station for the trams that connect the vast campus of the hospital—is part of the students' proposal.
"The notion of a smart city is somehow connecting [a] building to the outside, to the city as a whole. And also making sure that the people inside are connected into that network."
Transforming buildings is one piece of the puzzle in the quest to transform cities. Community health will be emphasized in the Masters of Urban Design: Future Cities, and Klinkhammer welcomes the new viewpoints her colleagues bring.
"We're working with occupational therapists, for example, in interior design … we sometimes work with completely different disciplines," she says. "We just recently worked with The Center for Autism on a Neurodiversity Symposium with our Interior Design program. What we are now doing is really going beyond our own discipline, and bas[ing design] on the experiences and the research other disciplines are doing, and making it part of our own design processes."
"What Population Health has brought to us is to really look into the social determinants of health and how they impact the wellbeing of human beings." Klinkhammer says. "We are now able to put metrics to that in the collaborations with our Population Health colleagues, and really, really pinpoint what we need to do as architects and urban designers to bring change."
The mission of Jefferson's College of Architecture and the Built Environment is to educate the next generation of design and construction professionals to create an equitable and sustainable future. Learn more at Jefferson.edu/Grid.