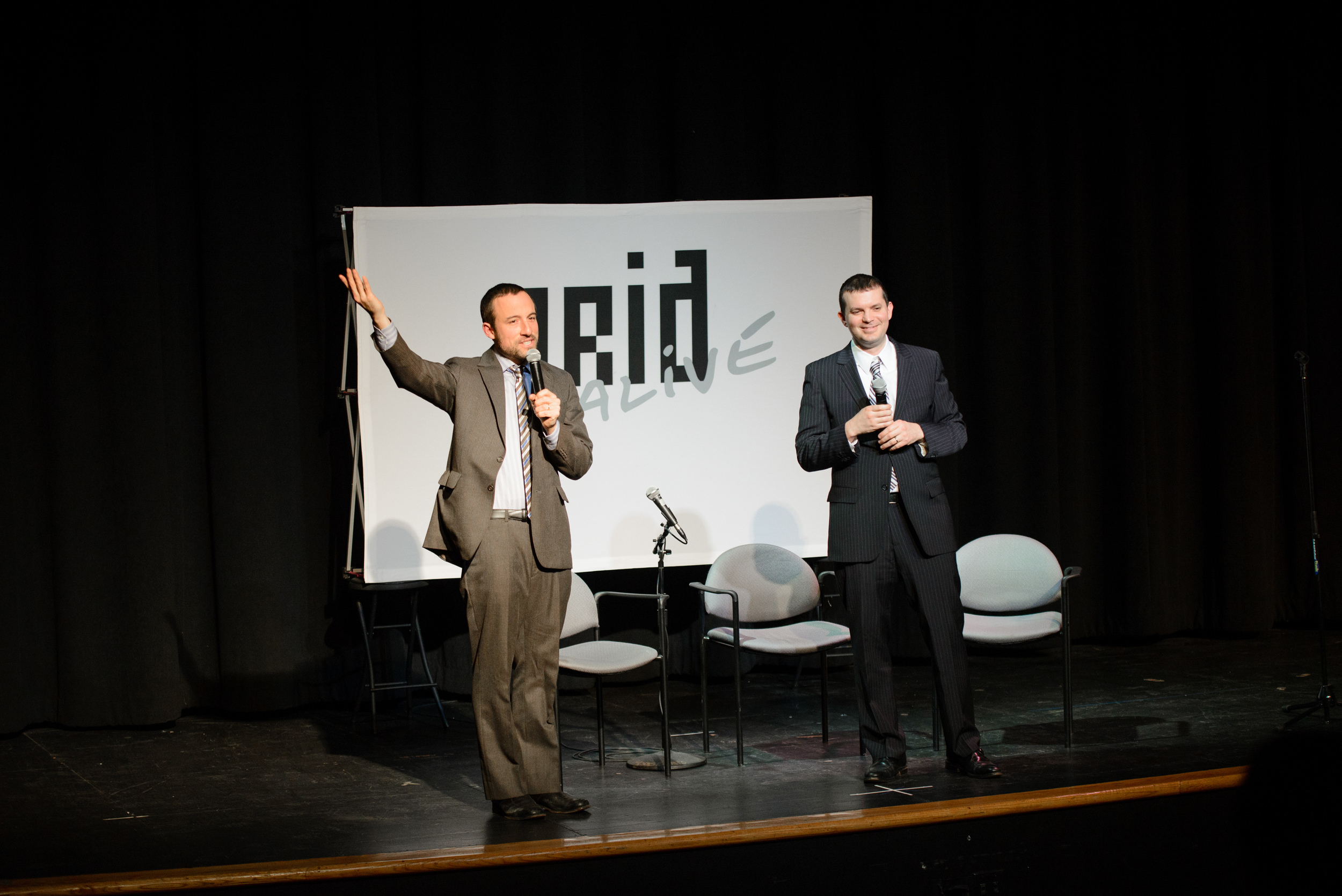 Next week, Grid is putting on a special free Grid Alive, as part of The Oval's Farm Festival.
The event at 7 p.m. April 17 at The Oval is part of a three-day FREE farm-themed festival and is presented by Grid Alive, Philadelphia Parks & Recreation and the Fairmount Park Conservancy. The Oval's Farm Fest will feature Victory Brewing Company, other food trucks and live bluegrass music.
Grid Alive is Philadelphia's only live sustainability talk show, hosted by Grid publisher Alex Mulcahy and Head & The Hand founder Nic Esposito. Come meet and be inspired by the leaders of Philadelphia's sustainability movement. There will be fascinating conversation with guests including:
Mary Seton Corboy, urban farming pioneer of Greensgrow Farms
Ben Wenk, seventh generation family farmer at Three Springs Fruit Farm
Lena Kim of the EPA, Sage Piszek of Eden Green Energy, and program director Cut Zahara, who are a part of Feed the Barrel, an innovative cooking oil recycling program in South Philadelphia
Need a ride? Head over to the Farm Festival hassle-free. The Oval partnered with Uber to offer all new users a free ride, up to $20, using the promotional code FARMFESTIVAL14. Visit uber.com/go/FARMFESTIVAL14 to get started.
It will be a great evening and we hope to see you there. Stop by and say hi!