Eagles' fans may a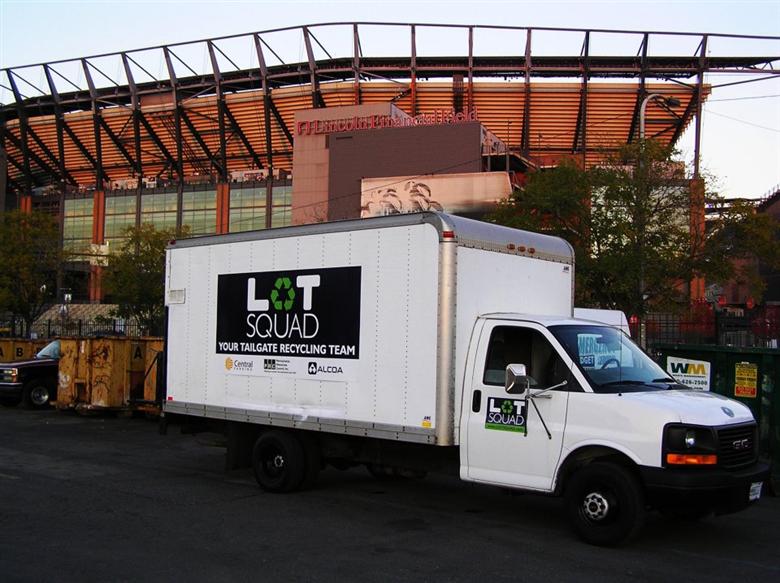 Photo via Lot Squadlready bleed green, but now, with a new recycling initiative from Lot Squad LLC, they can tailgate green too. Beginning four hours before the game, fans in South Philly Sports Complex lots managed by Central Parking are handed green bags and recycling information sheets by Lot Squad's Recycle-A-Lot Team. During tailgating, the team circulates the parking lots, distributing new bags and collecting full ones. The co-mingled bottles, cans, plastic containers and cardboard are then transported to Waste Management's recycling facility for separation and recycling.
"Each week the process becomes more streamlined and we are able to educate more tailgaters and collect more recyclables," says Cecil Moore, founding partner of Lot Squad, LLC. "Fans in Philadelphia are focused on doing the right thing."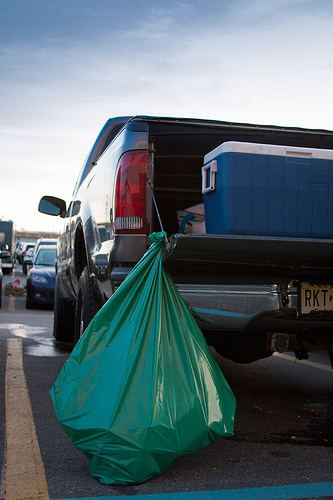 Photo via Lot Squad
To date, the program, which started mid-season, has collected recycling before four games, amounting to nearly 40,000 pounds of recyclable materials. That's more than four tons of recyclables per game.
"The response from the fans so far has been even greater than we expected," says Robert Jondreau, executive director at the Pennsylvania Resources Council. "The Eagles' tailgates are like a community and most fans are really happy to do anything to keep the lots clean."
The program is the first pregame recycling effort in Philadelphia and is a collaboration among Lot Squad, Central Parking, the Pennsylvania Resources Council (PRC) and Waste Management, with financial backing from Alcoa. While the partnership's intent is to educate and implement a recycling program at the South Philadelphia Sports Complex before Eagles games, Lot Squad's services are also available for large events throughout the Delaware Valley and Suburban Philadelphia. Lot Squad and its partners are committed to a solution to the waste problem at large events. They have recently been contracted for tailgating services at all Wells Fargo Flyers games, are in negotiations to provide the same services for Phantoms games, and are also in talks with the Philadelphia Philles.
– Anna Louise Neiger