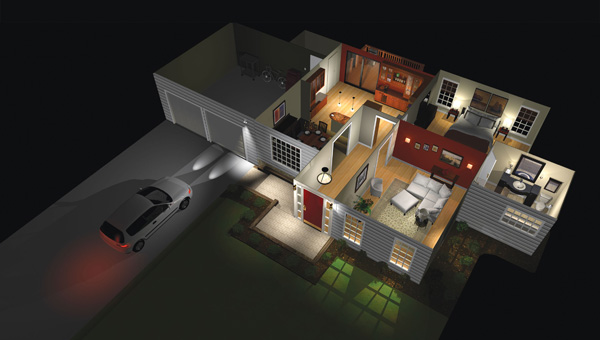 story by ariela roseIn 1959, a light bulb illuminated, perhaps gradually, in Brooklyn native Joel Spira's head. His proverbial bright idea was for a switch that would allow people to vary the intensity of their lighting, and at long last, he'd done it. À la Thomas Edison, Spira emerged from the spare bedroom-turned-makeshift lab in his home with a solid-state rotary dimmer. In 1961, inspired by his innovation, he founded Lutron Electronics, a lighting company with an environmentally conscious edge.
"All of our products save energy and are the replacement for the 100-year-old on/off switch," says Michael Smith, vice president of energy solutions at Lutron. "We help companies save energy when their lights need to be on."
The company accomplishes this with more than 15,000 energy-saving products, which combined save American customers $1 billion in utility costs each year. For instance, consumers can use dimmers to raise and lower light intensity, while devices with occupancy and daylight sensors either dim or switch off unnecessary lighting. The concept is simple, but ingenious: Lutron's products help customers use only the light they need, and only when they need it.
Just as the products demonstrate intrinsic environmental awareness, so too do Lutron's business operations, which include three LEED-certified offices, ardent recycling and conservation practices, and an unexpected Asian pear farm operation. (Enchanted by the fruit on a 1973 business trip, Spira later founded Subarashii Kudamono orchard in nearby Coopersburg.)
"As a company, Lutron was founded on a belief in taking care of the customers, employees and the community," explains Smith. "This commitment extends to Lutron's belief in acting as a steward of the local environment."