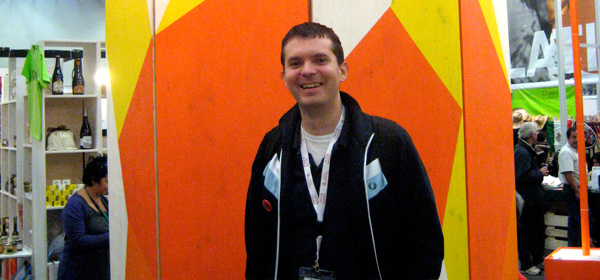 The birth of slow food is an inspiring story. In March 1986, McDonald's opened its first location in Italy, near the Spanish Steps in Rome. The Steps were built in 1725, the neighborhood was home to John Keats in the 19th century and, not too long ago, Bob Dylan wrote a song about them.
Italian writer Carlo Petrini was outraged by the Golden Arches' incursion. Fast food was an affront to his proud heritage, his culinary sensibilities and even his sense of right and wrong. He protested the opening, and three years later founded Slow Food.
Slow Food promotes food that is good, clean and fair. It has chapters all over the world, including one in Philadelphia. Every other year, two massive Slow Food-related events are held simultaneously in Turin, Italy. There's Terra Madre, an international meeting of food producers, cooks, educators and students who advocate for sustainable farming, and Salone del Gusto, a showcase for high-quality, small-scale producers from around the world. Terra Madre is political and educational; Salone Del Gusto is an incomparable food odyssey.
This year, I was fortunate enough to attend the happenings in Turin, and my traveling companions were some of Philadelphia's top local food champions: Marilyn Anthony from the Pennsylvania Association for Sustainable Agriculture (PASA); Paul Steinke, general manager of Reading Terminal Market; Lily Cope of the Greater Philadelphia Tourism and Marketing Corporation (GPTMC); and a few farmers who have been featured in Grid—Paul and Ember Crivellaro of Country Time Farm and Linda Geren of Highview Farm.
So, what did we see?
Terra Madre is the United Nations of food. It's stunning and humbling to witness people from around the world, proudly dressed in the clothing of their culture, exchanging ideas. Panel-goers wear headsets, choosing one of the six languages offered by translators for every speaker. Challenges facing farmers and possible solutions are discussed. The atmosphere, ripe with promise and communal purpose, is electric.
This year's Salone Del Gusto boasted over 900 food vendors. As you might expect, a few hundred were Italian, but almost all regions of the world were represented. (The American contingency was relatively small, but both Victory Brewing Company and Dogfish Head Brewery were represented in the U.S. independent brewers area.)
I'll fail when I try to describe this wonderland of food—there are football fields of booths, all containing fascinating and delectable morsels—plus, it isn't my intention to make anyone jealous. That said, I will offer one small example of this garden of earthly delights: Honey Park (pictured above). Here, a distributor served honey from Sardinia, Argentina, France, Scotland and Hawaii, among many other places. Some were thick, white and sweet, others liquid-y, brown and bitter. Could they all be honey? An hour could be spent there alone, and this is one of 900 booths.
The theme of this year's Salone Del Gusto was "Food = Places," and with this Holiday issue, we hope to showcase Philadelphia as a gastronomic region. We hope it inspires you to support local purveyors of fine food, and the people who provide them with their ingredients. We also want to inspire you to create during this season of consumption by cooking with loved ones and making your own edible gifts.
From all of us at Grid, Happy Holidays! And in what can be a hectic time, may all of your food be slow.