Have an event that will fit well on our calendar?

Urban Medicine Cabinet: Seasonal Affective Disorder
October 29, 2022 @ 9:00 am

-

11:00 am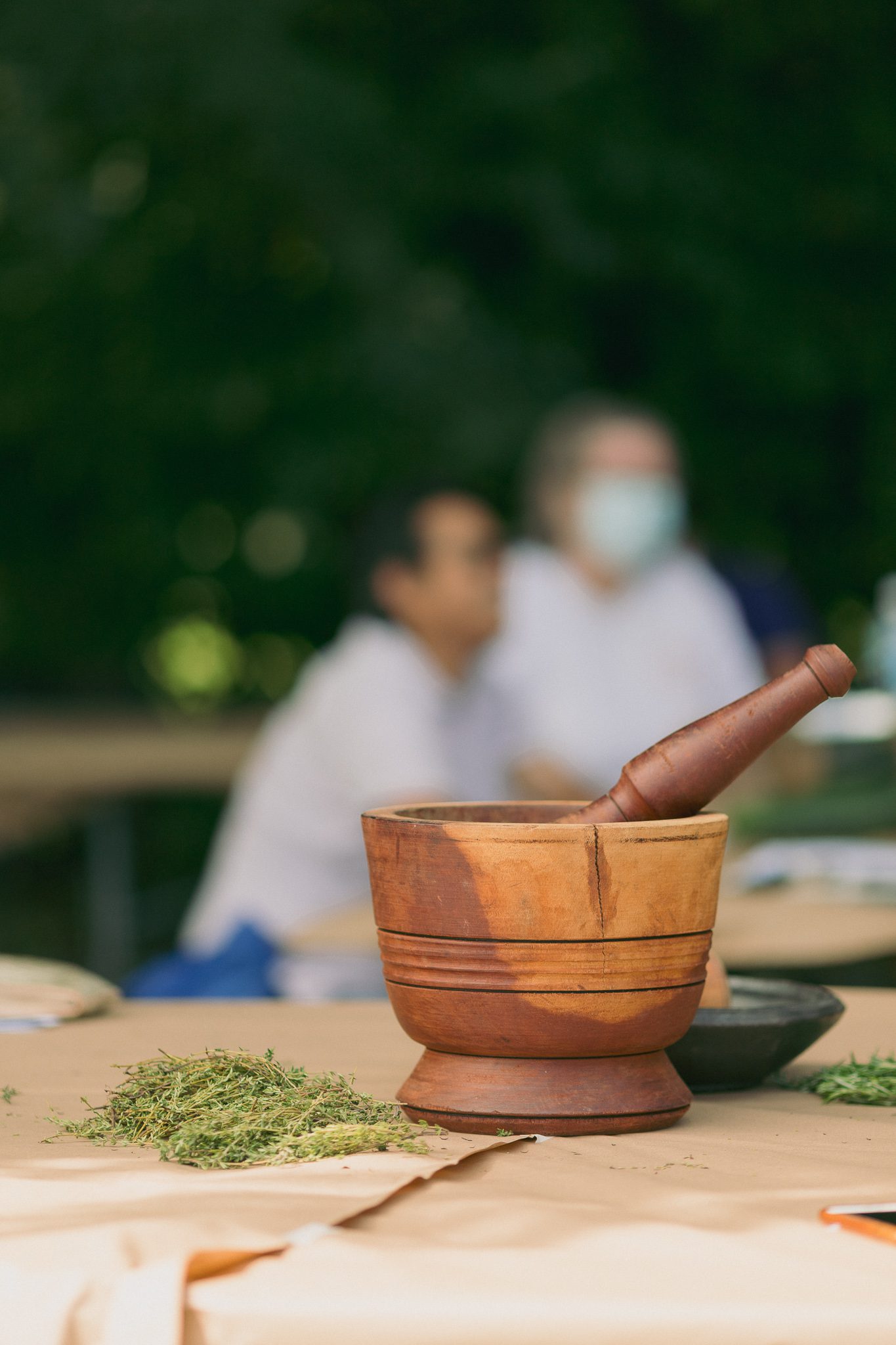 Seasonal Affective Disorder (SAD) is not uncommon in northern parts of the world when the lack of light during the long winter months can bring on depression and lethargy. This is also an effective remedy for deep-seated grief and feelings of loss. This tincture, along with staying active and getting fresh air can help to keep you uplifted and fill your heart with sunshine.
 
About the instructor, Nyambi Royster of Nyambi Naturals:
A Medicinal Herb Farmer and Herbalist for over 15 years, Nyambi Royster has taught Urban Health Courses and Agroecology Workshops at national institutes of learning including  Drexel University, University of Pennsylvania, and LaSalle University. Ms. Nyambi has led national discussions of food sovereignty and social justice initiatives.  Her career is characterized by her passion for reconnecting others to the earth as a sustainable source of health and healing.
She manages an acre organic fruit orchard and medicinal herb farm in North Philadelphia at the Lighthouse Field. There she offers various levels of gardening classes, health & wellness workshops, and wild foraging.
She is also the Artisan of Nyambi Naturals LLC., an herbal-inspired bath & body care company located in Philadelphia. Creams, soaps, butters, and soaking tea blends are prepared in small handmade batches (non-animal tested) with a select variety of herbs and botanicals including calendula, rosemary, and mints grown organically at the farm.
Nyambi continues to teach Urban Health Courses, Agroecology Workshops and Cooperative Development Classes both local and nationally. She maintains affiliation with Penn State Extension, Soil Generation, and Philadelphia Area Cooperative Alliance.
Tickets:
$20 General Admission / $15 Members
$2 Southwest Philly Residents or ACCESS Card Holders (click here to determine eligibility)
Waitlist – If tickets are sold out, please join the waitlist. An email notification will be sent out at least 24 hours prior to the event if tickets become available.