Having served as an at-large City Council member since 2016, Green resigned to run for mayor in 2022. He previously served as an attorney, including as special counsel for Councilmember Marian Tasco.
On protecting trees and natural spaces
Philadelphia established an Urban Forest Strategic Initiative in 2020, which was a crucial step in formalizing efforts to preserve tree canopy and natural areas in Philadelphia. But this initiative has not been updated in nearly two years, and no future action appears planned.
As mayor, I would establish new deadlines for this initiative with clear, measurable objectives so our environment does not fall by the wayside. I would deliver on existing objectives, including strong public policy, clearly defined roles and responsibilities amongst participating stakeholders and prioritization of preservation in our most underserved communities. Preserving tree canopy needs more than conversation — it needs to be action.
There shouldn't be any 'unmet needs' in

Philadelphia. And if the federal government

is unwilling or unable to help, then local

government must be prepared to support its

own communities."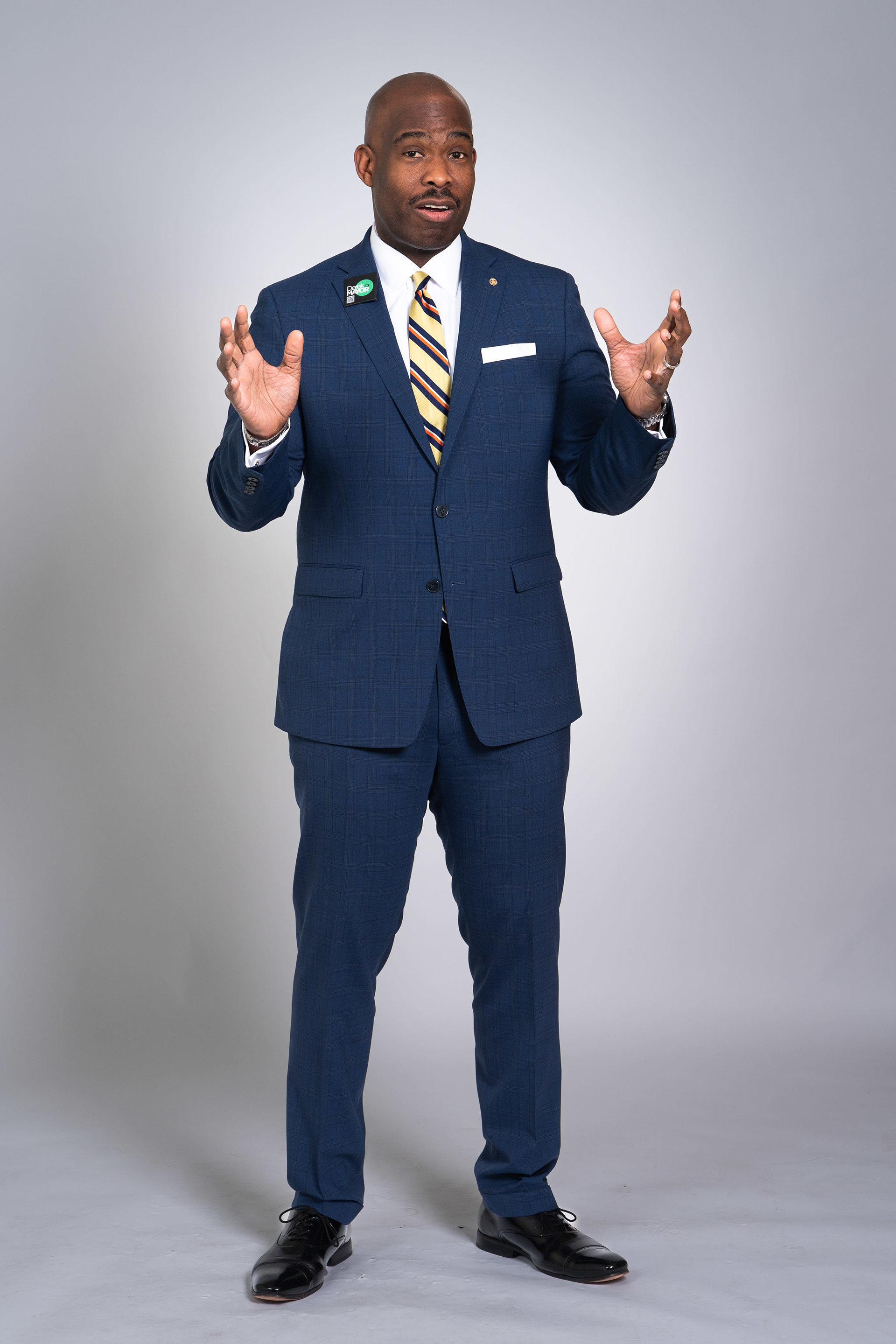 On flooding in Eastwick
When Tropical Storm Isaias destroyed homes and buildings in Philadelphia nearly two years ago, local residents pleaded for aid from our federal government. When they were denied, local groups came together to form a coalition called the Unmet Needs Roundtable. Community members took it upon themselves to identify solutions and obtain funding to assist families displaced from their homes.
There shouldn't be any "unmet needs" in Philadelphia. And if the federal government is unwilling or unable to help, then local government must be prepared to support its own communities. As mayor, I would work with the established coalitions to develop assistance programs, and go to bat for these communities to receive funding in their recovery efforts. I would also work with City leadership to develop policy that would require future development in floodplains to submit plans proving capability to handle any future natural disaster.
On improving bicycling in Philadelphia
We cannot protect our environment if we don't protect individuals who make eco-friendly transportation decisions. I've engaged in bipartisan efforts to make bicycling a safer transportation option for Philadelphians. In 2022, I introduced a resolution calling on lawmakers to pass HB140, a Republican-authored piece of legislation that would establish parking alongside bicycle lanes, creating a buffer between cyclists and oncoming traffic. My resolution was unanimously passed by City Council.
People's lives transcend politics. Whatever makes sure Philadelphians get home safely to their families at night is my priority, regardless of partisan affiliation.
On sustainable development and the understaffed L&I
I believe financial incentives are critical investments

in retaining top talent in our city, which in turn leads

to better-enforced environmental policy."
As the birthplace of our nation, there is no reason Philadelphia should experience a shortage of professional talent to hire. This applies across sectors, and particularly across jobs in the city's public sector. As mayor, I would incentivize public service in the City's Department of Licenses and Inspections by advertising the competitive pay and benefits offered by the City for these roles.
I am the only candidate promoting hiring bonuses in other understaffed industries within Philadelphia, and I believe financial incentives are critical investments in retaining top talent in our city, which in turn leads to better-enforced environmental policy.
On addressing the city's backslide on waste management
As mayor, I would work with activists on the ground to identify sanitation solutions to the city's waste and litter issues. I am currently in conversation with sanitation activists in the city to solicit policy proposals and feedback on existing waste policy, which will inform my administration's approach to tackling phenomena such as illegal dumping and excess litter.
I will also work with stakeholders to create a plan to get our city back on track with recycling rates. I'll not only implement solutions sourced from the ground, I'll also implement best practices from other large cities who see significant success with their recycling initiatives, including San Francisco, Boise and Denver.
On using vacant lots to improve the community
As a council member, I spearheaded hearings to discuss the feasibility of a land value tax in Philadelphia. This would kickstart economies in underserved populations, and it would cause speculators and absent vacant lot owners to pick up the financial slack.
Unlike a traditional property tax, land value tax is assessed based on the value of a piece of land, rather than the value of the "improvement" or building. Instead of seeing taxes rise and fall based on the condition of a building, a property owner pays based on the value of the location, taking into account public infrastructure and other nearby assets. Advocates describe the approach as "progressive" and believe it discourages speculation and blight while lowering the tax burden for property owners in areas with less public investment and lower market values.
Grid Magazine's Mayoral Voters Guide is a part of Every Voice, Every Vote, a collaborative project managed by The Lenfest Institute for Journalism. Lead support is provided by the William Penn Foundation with additional funding from The Lenfest Institute, Peter and Judy Leone, the John S. and James L. Knight Foundation, Harriet and Larry Weiss, and the Wyncote Foundation, among others. To learn more about the project and view a full list of supporters, visit www.everyvoice-everyvote.org. Editorial content is created independently of the project's donors.