Grid spoke in October with Samantha Wittchen, director of programs and operations at Circular Philadelphia, which she cofounded (with Grid's Nic Esposito) in June 2021. Circular Philadelphia aims to drive the growth of a thriving circular economy in Greater Philadelphia through advocacy, education, infrastructure development and collaboration.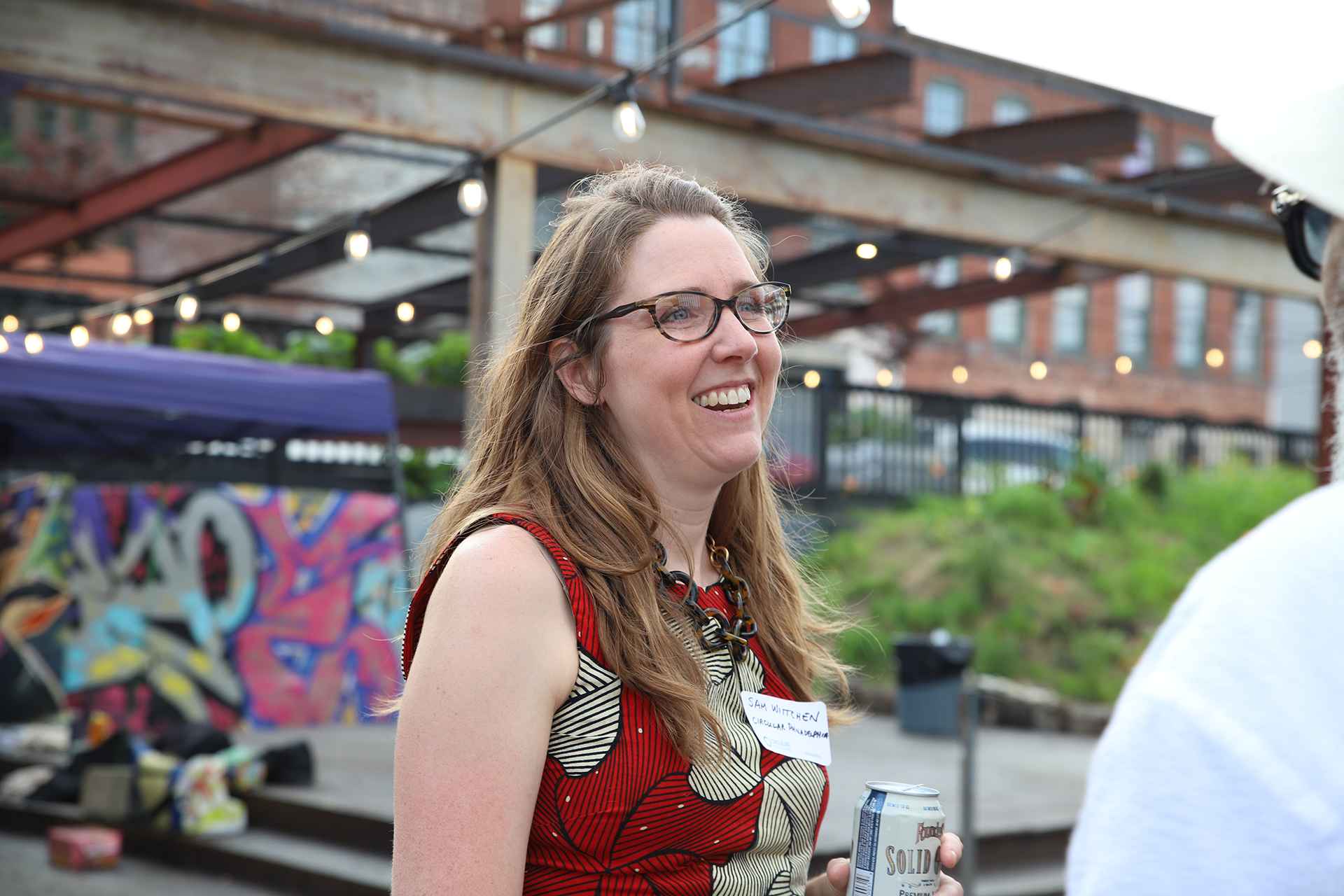 The following interview has been edited for length and clarity.
What is the circular economy? The circular economy reimagines our current take-make-waste system as a continuous loop where everything that we do from making goods to using goods to disposing of goods has waste basically engineered out of it. Natural systems operate on a circular basis. The circular economy tries to replicate that in a manmade environment. We used to have these sorts of things in practice. We had the milkman. We had a much more robust repair industry. The circular economy hearkens back to those kinds of models and systems and seeks to apply them to everything that we touch and use on a regular basis.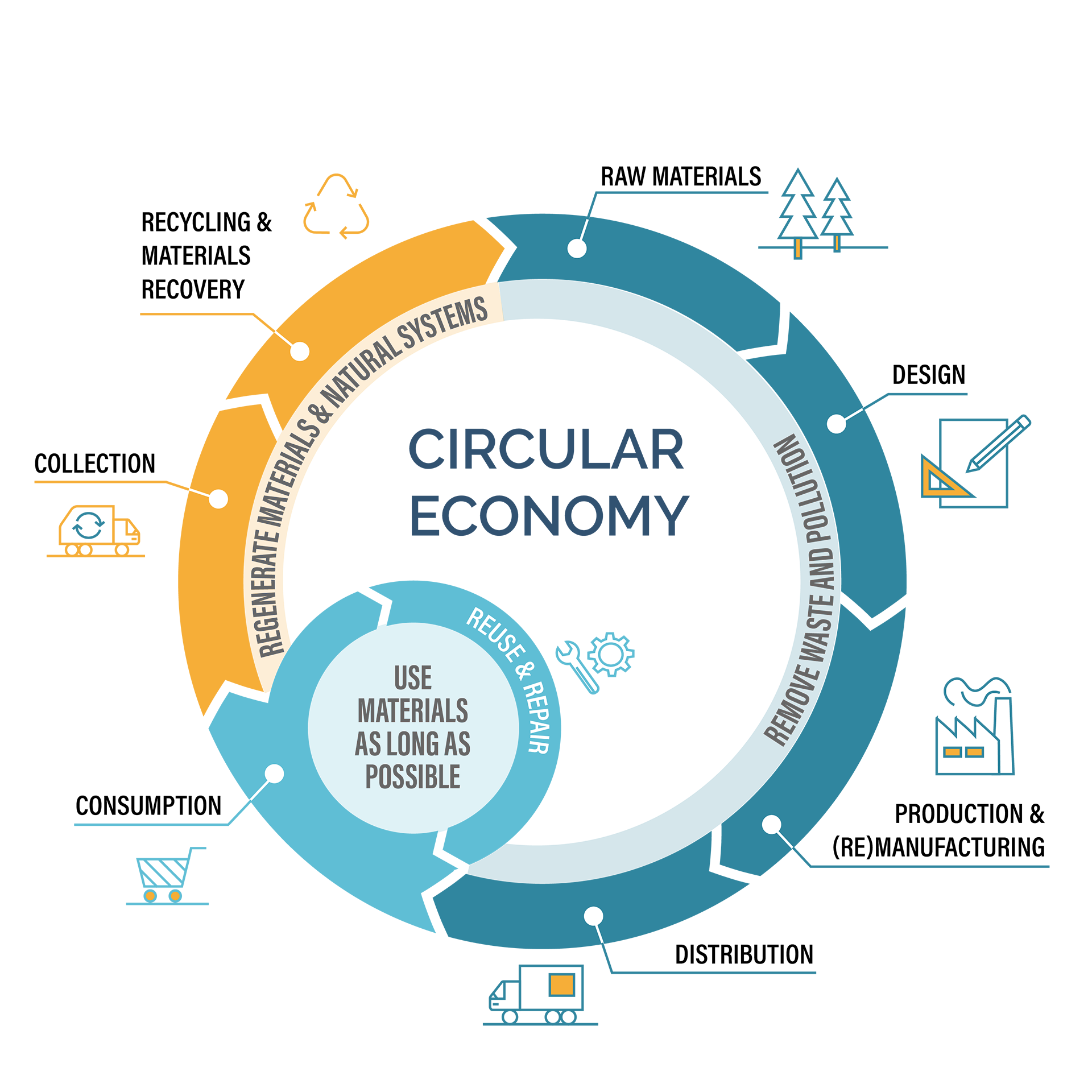 Why is it important to move toward a more circular economy? We live on a planet that has finite resources and finite space, and we simply cannot keep consuming resources and then throwing them out, putting them in the ground or burning them and creating greenhouse gases that contribute to climate change. We will reach our planet's natural limit. And so we need to find ways to reuse and recycle the resources that we already have here and to reconsider what waste actually is. It's not truly trash, but raw material for the next process of making things.
How does Circular Philadelphia hope to spur this transition? Our theory of change is that first you set the policy conditions that level the playing field and, if you can, incentivize circular practices and operations. And then, once you have that, you do education and outreach not just to individuals about the need for the circular economy but also to the businesses and organizations that can then use these new policies to either expand what they're doing, change their operations, or even set up new lines of business. And then once you've done that education and outreach, it leads to market transformation in a way that's large-scale and thoughtful and has all of the right infrastructure in place.
Circular Philadelphia currently has three market focuses: built environment, food systems and textiles. Why did you start with these sectors? We really wanted to find a way to accelerate what we knew was already happening here. There was some really great work already being done in the built environment and food systems and, to a lesser extent, in textiles. So it made sense to look at where some groundwork had already been laid. The second reason was that when you look at the things that touch people's lives every day, these were the three obvious areas. Everybody has to live somewhere, in a building; we all have to eat; and we all have to clothe ourselves.
What are some accomplishments you'd like to highlight from Circular Philadelphia's first year? In July of 2021 we were able to work with the Philadelphia Health Department to update their regulations to allow Philadelphia food businesses and restaurants to offer reusable containers by right to their customers. Prior to us getting the regulation changed the Health Department said that food businesses and restaurants were not allowed to offer reusable containers for takeout or to-go, and if you wanted to do it you had to seek a variance and you had to pay $255 per location. That was our first big policy win.
In the built environment focus area, we realized that we needed to find a way to get more contractors and developers to look at using deconstruction as an alternative to demolition. We worked with the Department of Licenses and Inspections to understand what they allowed for. We took all this information and made a series of information sheets and resources available and have now started doing outreach. Global building products manufacturer Saint-Gobain, whose North American headquarters is in Malvern, got in touch with us and said, "Hey, this is part of our mission, and we would really love to be able to partner with you to figure out how we grow this deconstruction sector." So they decided to become a sponsor of Circular Philadelphia. It's going to be a way for us to scale our work in the built environment.
One more—the landscape firm OLIN has a really cool process to turn glass back into sand to be used in horticultural and green infrastructure projects. We helped them apply for an EPA Small Business Innovation Research grant to commercialize this process. We've been working with them to help them secure a site in Philadelphia to be able to collect this material for processing, as well as the actual demonstration site off Kelly Drive where OLIN is using this material in partnership with Parks and Rec on a land restoration project. This could be a real game changer as far as how sand is sourced for infrastructure projects.
What are some concrete actions Grid readers can take to advance the circular economy cause? There's a ton of stuff that you can do as a resident of Philadelphia or the surrounding area. We developed a "Zero Waste at Home Resource Directory," and it basically gives you all of the different businesses and organizations that can help you move to a more circular lifestyle at home. As far as advocating more broadly for circular practices within the city, we would love it if Grid readers all reached out to their district councilperson and said, "Hey, this is a really important thing for me, we need to be moving in this direction as a city, and we want you to make the circular economy a priority in policy and in practice."
What are you excited about as 2022 is drawing to a close? I'm really interested in seeing how our mayoral race starts shaping up. We're talking about putting together a platform for what we think needs to happen as far as how the City manages waste and materials that we can shop around to mayoral candidates and say, "Hey, are you willing to sign on to this?" I'm looking forward to having this conversation in a more public sphere, about thinking about our waste differently in the city of Philadelphia and thinking about it as raw materials that we can actually make use of. I'm really looking forward to that conversation heating up and becoming part of the larger conversation that we're having about who the next mayor will be.
For more information, see "Let's Get Circular," Circular Philadelphia's year one progress report.