How many empty plastic water bottles did you see on the ground today? How about chip bags or blunt wrappers? Plastic litter is so abundant and widespread that it fades into the background, but a new initiative of the Academy of Natural Sciences of Drexel University is employing artwork in an effort to highlight the problem and encourage people to take action.
The United States generates more plastic waste than any other country in the world, about 42 million metric tons per year, or about 280 pounds per person. Even a small fraction of that escaping the trash can or recycling bin translates into a plague of wrappers and bottles on our streets and in our waterways.
On June 7, the Academy of Natural Sciences, working with the Philadelphia Water Department and the Building Owners and Managers Association of Philadelphia, unveiled 10 sculptures made from plastic waste as part of its Plastic-Free Philly initiative.
For example: in the lobby of 1500 Market Street, trees rise above snaking green and blue roots, all made from plastic bottles in "Forest" by Kate Dodd. Installed at 2005 Market Street, "Fountain of Life" by Emilio Maldonado portrays a decommissioned drinking fountain that shoots forth a stream of plastic instead of water.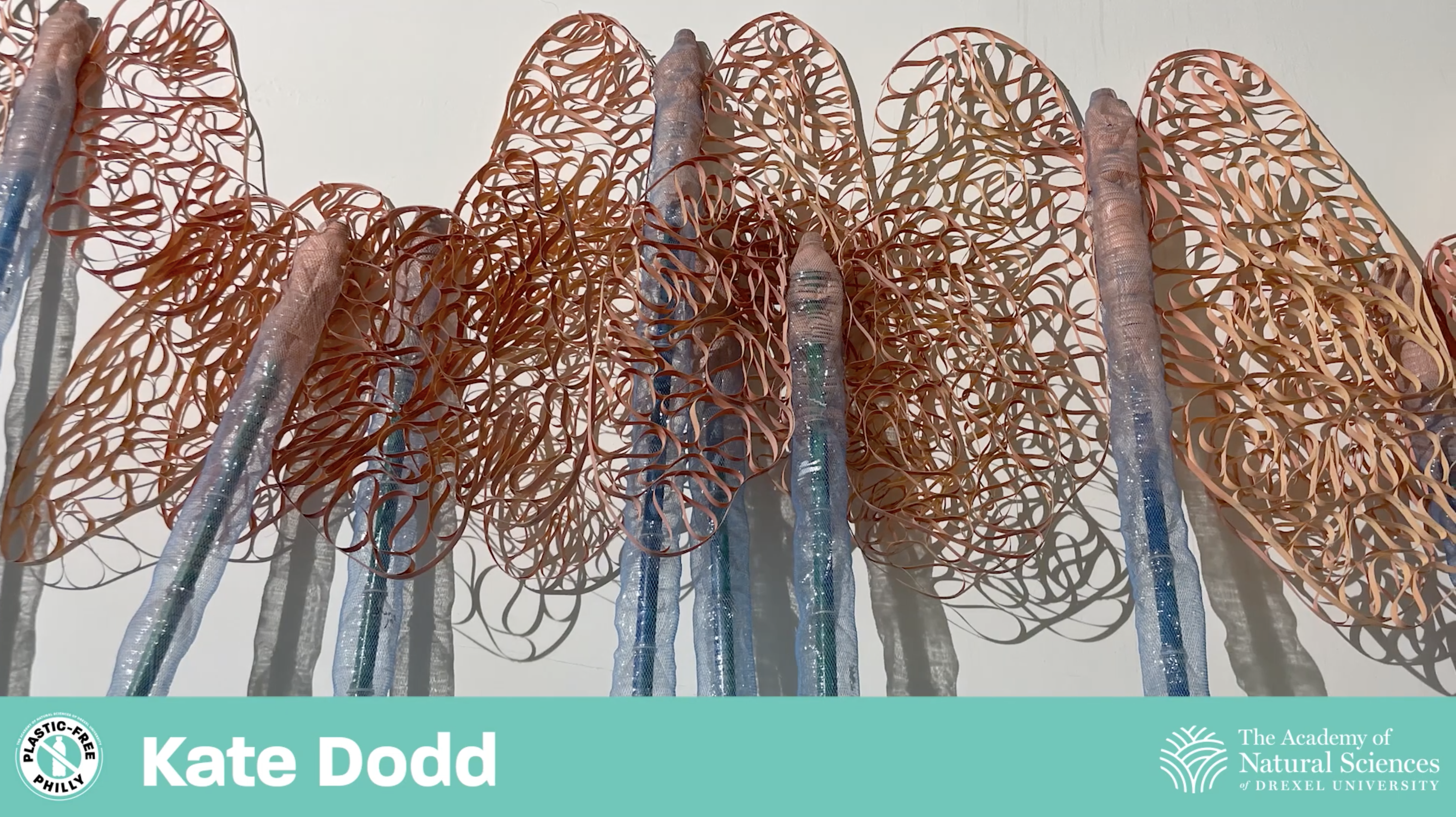 The goal is to convince Philadelphians to use fewer single-use plastic water bottles and opt instead for tap water in refillable containers. "We are calling on everyone to join our movement in a sincere and sustained effort to reduce our plastic pollution, starting with our use of water bottles," said Academy President and CEO Scott Cooper. "Each and every one of us can make a difference in helping keep our rivers clean, our wildlife safe and our communities healthy."
All of the works will be on view through July 30, with two of the sculptures remaining on display longer.