February is environmental Justice Month, a fitting time for Philadelphia to launch its Environmental Justice Advisory Commission.
According to the U.S. Environmental Protection Agency, "environmental justice is the fair treatment and meaningful involvement of all people regardless of race, color, national origin or income, with respect to the development, implementation and enforcement of environmental laws, regulations and policies."
I spoke with Philadelphia's Chief Resilience Officer and Deputy Director of the Office of Sustainability Saleem Chapman about the new commission.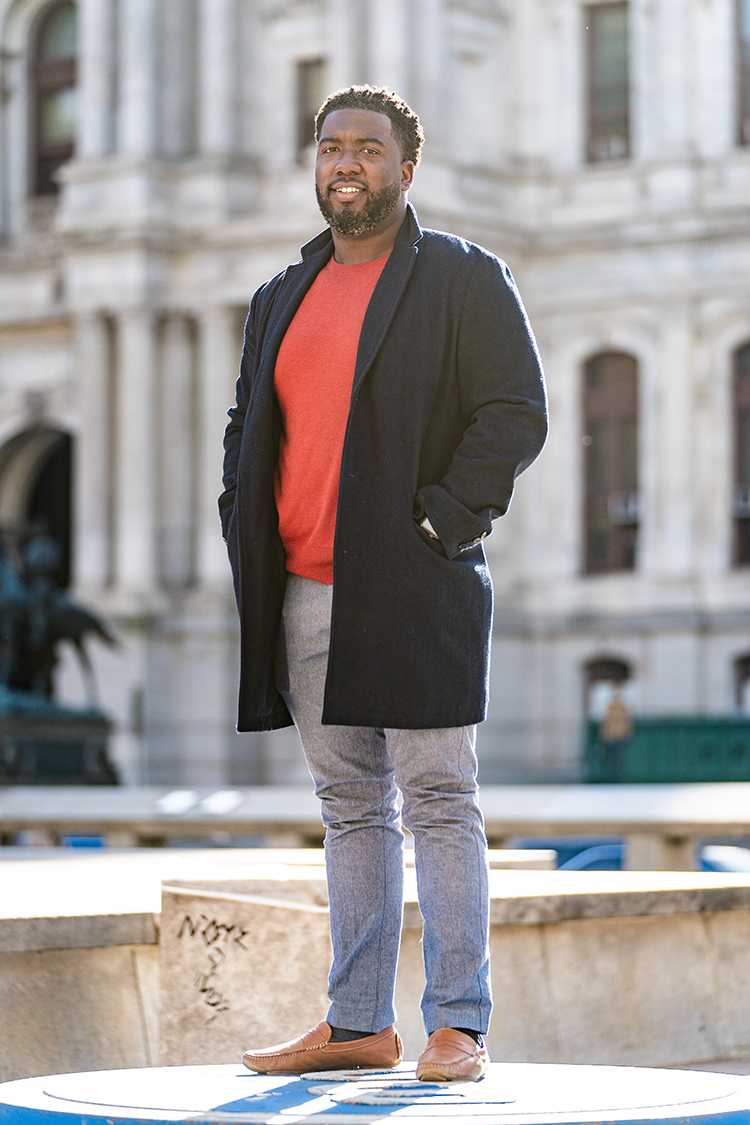 This interview has been edited for length, clarity and style.
I'll start with a really basic question. Why do we need an Environmental Justice Advisory Commission?
When we talk about environmental equity, we focus on distributional inequities, like who has what access to what environmental amenities. Do you have green space in your community or do you have a polluting facility in your community? What gets lost in the conversation is that there is a procedural aspect to equity.
The way it has come up in government is 'how do you provide more meaningful participation for environmental justice communities in public processes?' So what we wanted to do is take that a step further, so it's not just in making sure environmental justice communities are engaging when they're under some sort of threat but ensuring that these folks have the expertise that is needed to ultimately solve these challenges.
These folks are persisting against threats on a daily basis. It gives that constituency a platform to really be able to engage equitably with government. To make sure the strategies and programs that we're doing are not only held accountable to achieving those objectives for environmental justice, but that we're really able to leverage these folks' expertise to make sure we are making impacts in the right areas.
I get the importance of building a process for people in communities to engage with the government, but I wonder how recommendations coming out of an advisory commission will actually influence what the government does. How will it make the connection to policy making and to the bureaucracy?
I'm going to be a little vague, and that's intentional.
What we have tried to do from the beginning is to ensure that this commission is really able to remove the barriers that have traditionally limited folks from distressed backgrounds to participate in these civic bodies.
From the beginning we had an external body, an environmental justice working group of external stakeholders to help us think about what would make this commission more equitable than perhaps what we've seen in the past. We've tried to limit the sort of top-down authority that the government has had in this process but we haven't yet necessarily identified particular pathways that the commission will have in terms of effectuating change. We're going to leave that to the commissioners to decide. One of the first things that they'll do once they convene is to initiate a strategic planning process.
There are a lot of areas where we could see potential engagement, whether that's policy making, programming or budget. Those are all areas where the commission could be offering expertise and ultimately holding us accountable, to make sure that our policy making is actually achieving those aims, that we're actually creating new policy that contributes to environmental justice, but also making sure that none of the policies that are outside of the context of environmental justice are having a negative impact on it.
Philadelphians have organized several environmental justice initiatives on a grassroots level in recent years. For example, Neighbors Against the Gas Plants organized to oppose, and now monitor, a new SEPTA natural gas power facility in Nicetown. Philly Thrive advocated that the Philadelphia Energy Solutions refinery remain closed after its 2019 explosion and fire, and since has remained active as the site's new owner, Hilco, rolls out redevelopment plans. What will the commission add to efforts like these?
We saw from recent environmental issues in the city, whether that was the Nicetown gas plant, or the redevelopment of the refinery, that there has been a lot of great organizing that's happening with the communities but there wasn't necessarily an obvious place for those recommendations to go and be received. We really hope the commission will be an entry point for those recommendations.
Also the terminology we use can be a barrier to participation. I grew up in West Philadelphia, and my community was an environmentally overburdened community and an environmental injustice community but I didn't know that terminology, right?
What the new commission really seeks to do is to provide a way for people to see themselves in this work. That means to have a broad range of questions and leave it open enough for people to articulate their connection to this work even if they're not using professional jargon.