It's hard to believe that only six months ago I wrote an article for Grid lamenting the incredible proliferation of single-use to-go containers due to take-out food during the pandemic and wishing some entrepreneur would come up with a system for reusable containers in restaurants.
A lot has changed since then.
Of course, many of us are now eating in restaurants again (at least for now). But pandemic or not, reusable containers have just gotten a major boost in Philadelphia. Readers of Grid may remember that I wrote a follow up article in May celebrating the popular Indian restaurant chain Tiffin in the Philadelphia region, which launched a reusable take-out container program in March at their three Philadelphia locations along with other suburban locations.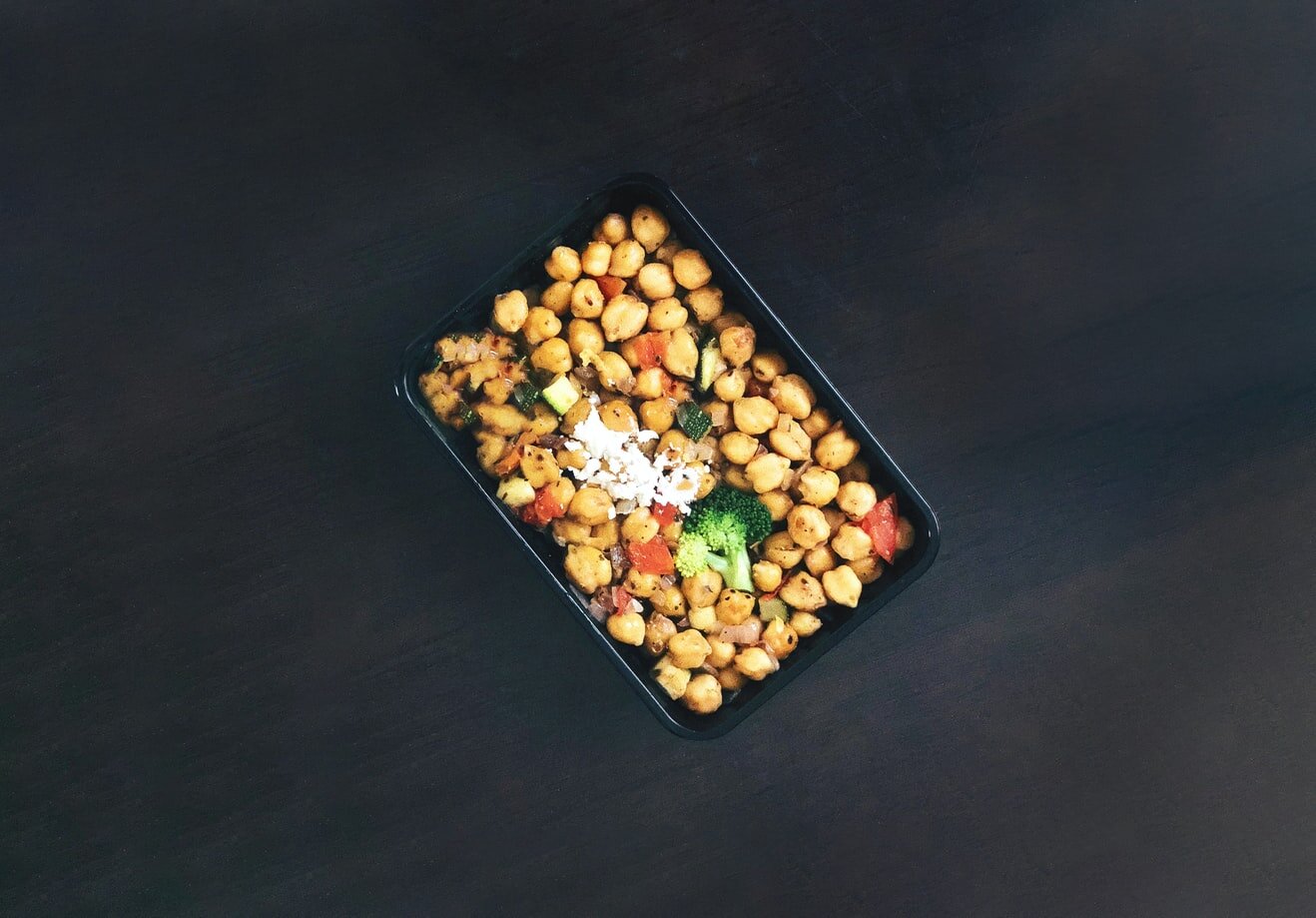 Readers may also remember that after two months of operation and more than 8,000 containers in circulation, the Health Department required them to suspend the program until they acquired a variance from the Department.
This variance (basically an asking of the government for an exception to the rule) was required because apparently there was an obscure section of the Health Department's administrative code that made using take-out containers for food establishments illegal. This was not in line with FDA and PA state standards, not in line with the City's zero waste goals and unfortunately, not the first time this happened.
In September of 2019 the Philadelphia community food staple Weavers Way Food Co-Operative was reckoning with its community's echoing concerns of increased single-use plastic.
Its annual report illuminated that in just one department it was using almost half a million single use containers per year. So Weaver's Way leadership brought in ECHO Systems, a Philadelphia-based company that works with a network of member businesses to eliminate single-use waste by designing models for plastic reduction in-store.
Of course, reusable containers for prepared food was a no-brainer. However, there was that pesky part of the Health Code. So in November of 2019, ECHO Systems and Weaver's Way did exactly what Tiffin had to do in 2021 and submitted a Proposal for Variance containing the plan, a Facility Variance form and paid a fee of approximately $255 per location for its stores within the Philadelphia boundary.
The City of Philadelphia then followed up with a site visit with the Plan Review Supervisor. After a few weeks we were notified that we were able to move forward with a reusable container program which is currently being piloted in all three locations and is slowly being introduced throughout the store in various departments. After a pause due to the pandemic, Weaver's Way's reusable system has saved almost 1,000 single-use containers.
Although a lot has changed between 2019 and 2021, a major development when it comes to reducing waste in Philadelphia and specifically addressing roadblock to reusables created by this variance was the launch of Circular Philadelphia this past June.
After I left my role as Zero Waste and Litter Director, I revived a conversation on recycling that I had started in the pages Grid Magazine in 2018 with longtime Grid contributor and principal of the sustainability consultancy iSpring Samantha Wittchen.
By then we had both agreed that Philadelphia's recycling system, as well as the national recycling system, was broken beyond repair and we needed a completely new way to manage waste and build a more resilient economy. We linked up with Julie Hancher from Green Philly last fall and launched Circular Philadelphia in June.
Circular Philadelphia's mission is to drive growth of a thriving circular economy in the greater Philadelphia region through advocacy, education, infrastructure development, and collaboration by promoting smart policy, innovation, and action to transform Philadelphia's linear economy to an efficient and resilient circular economy of the future.
And even though it didn't seem like it at the time, Tiffin  happened to be in the right place at the right time when they discovered the variance requirement in May.
I remember when Tiffin's director of marketing and operations Marianne Kelly called me while I was on vacation with the bad news that their program was being suspended. Although I didn't know about ECHO Systems' experience with the variance at the time, I knew that the restaurant  needed guidance from the Health Department and reached out to my colleague from the Zero Waste and Litter Cabinet days Palak Raval Nelson who is the director of Environmental Health Services and oversees the staff that inspect restaurants. Raval-Nelson explained the regulation and advised Tiffin to promptly seek and receive a variance to continue the popular "Return 2 Tiffin" program.
Although Tiffin was pleased to be back in operation, both Marianne and I knew that a six-page variance request and a $255 fee was a major roadblock for most businesses to do something the FDA allows by-right. So with input from Tiffin, I worked with Raval Nelson and her staff over the next month to demonstrate the value of eliminating the variance to the City and local restaurants.
After review, the Department amended the administrative code to allow food businesses to implement container reuse systems without the need of a variance. Now businesses could instead use appropriate food-grade containers in accordance with FDA guidelines.
This administrative code change that allows for food businesses to offer reusable containers to customers went into effect immediately in July. Existing businesses can switch to reusables and their systems and containers will be inspected at their next annual inspection. And new businesses can list on their Health Department Plan Review that they are using reusable containers and this will be added to their standard inspection.
Although the Health Department is a major collaborator with the Office of Sustainability on the City's Zero Waste goals, changes like this are never without its bureaucracy. But Raval Nelson expressed the urgency to act when she said, "We believe that restaurants and food establishments in Philadelphia are among the best in the world. By working with establishments, like in this case, we can ensure that not only are our restaurants safely operating, but also that they're helping us attain our Zero Waste goals."
Tiffin of course is very excited by this development too as it reduces its impact on Philly's waste stream and improves its bottom line—one $5 reusable container can replace about $250 worth of single-use containers over its lifespan.
"By changing our own mindset about moving from disposable to reusable and creating a platform that makes it easy for our customers to participate, the impact will be far reaching and long lasting," explains Tiffin owner Munish Narula on the impact of this policy change. "We applaud the removal of such unnecessary restrictions on use of the containers which only created a barrier for other restaurants and businesses to do the same. This win also encour
ages us to develop a broader range of sustainable practices in our own business and help others to do the same."
And the benefit doesn't just stop with restaurants using reusable containers. We're hoping that businesses like ECHO Systems, which is a Circular Philadelphia member, can grow as they have more opportunities to consult with food establishments to move toward circular practices and reduce waste.
ECHO Systems Founder Alisa Shargorodsky says the company is excited about the changes regarding the variance.
"We believe it will remove barriers for businesses throughout Philadelphia looking to service their customers in a more environmentally conscious way," she says. "We are here to provide a high level of support and circular container services for businesses looking to adopt these models."
And this is the exact playbook that Circular Philadelphia plans to repeat on many issues whether they be in construction and demolition, recycling, or circular systems for reusing and upcycling clothes.
We start as the connection point for businesses that want to move toward circularity. We then work with those businesses to identify the policy and legal roadblocks that are unfairly hindering progression to circularity and then work in a transparent and productive way with City government officials to remove those roadblocks.
We then amplify that progress through outreach and education. Our hope is that in 5 years, the market transforms to a point where it's commonplace to receive a reusable to-go container when ordering food from a Philly restaurant.
The Philadelphia Office of Sustainability and Circular Philadelphia will host a webinar on August 25 with Health Department staff, Tiffin and ECHO Systems on how restaurants and food businesses can take advantage of the option to offer reusable containers and reduce waste. The webinar will also cover distribution and washing guidelines, as well as approved containers. Businesses can register for the webinar here.