In 2006, the board of The Philadelphian, a condominium located on Pennsylvania Avenue, faced a financial dilemma. A previous Board of Directors had allowed necessary upkeep to fall by the wayside for years, leaving the 1960s building in desperate need of repairs. Rundown appliances, poorly insulated areas, and many more interior issues were creating high energy costs and generating unnecessary waste.
And the price for change was steep.
But, deciding to make up for delayed projects, the board passed a $35 million budget. After the renovations were completed, they saved the residents a total of $700,000 in utility bills in one year alone.
After which, five residents decided that building updates shouldn't be the end of the sustainability efforts made by The Philadelphian's community.
"We realize that money talks before anything else".

–Joan Batory
"It is our responsibility as residents to match what we are doing to our building through our behavior," explains Joan Batory, a 2006 board member. "We all have to become more aware of what we can do to make this planet a better place, and the more people that are being educated (at The Philadelphian), the more exponential the contribution to that ethic is going to be."
They founded the Green Task Force, a committee of volunteer residents who work with the board and staff on sustainability efforts, educate residents on green living, and create programs for the community that highlight environmentally friendly practices.
"We feel that it's best to have an entertained and informed population here to further our goals," says Batory, now the chairman of the Green Task Force. "The more people understand what the reason is behind what we're doing, the more they'll be inclined to work with us. We call them part of our team and we constantly emphasize that."
When sharing green ideas with the board and building residents, the Green Task Force takes a two-pronged approach—it all comes down to saving money and saving resources.
"We realize that money talks before anything else," says Batory. "We always pitch our programs here with the motto of saving money, saving resources. The money always comes first, because that's the seller."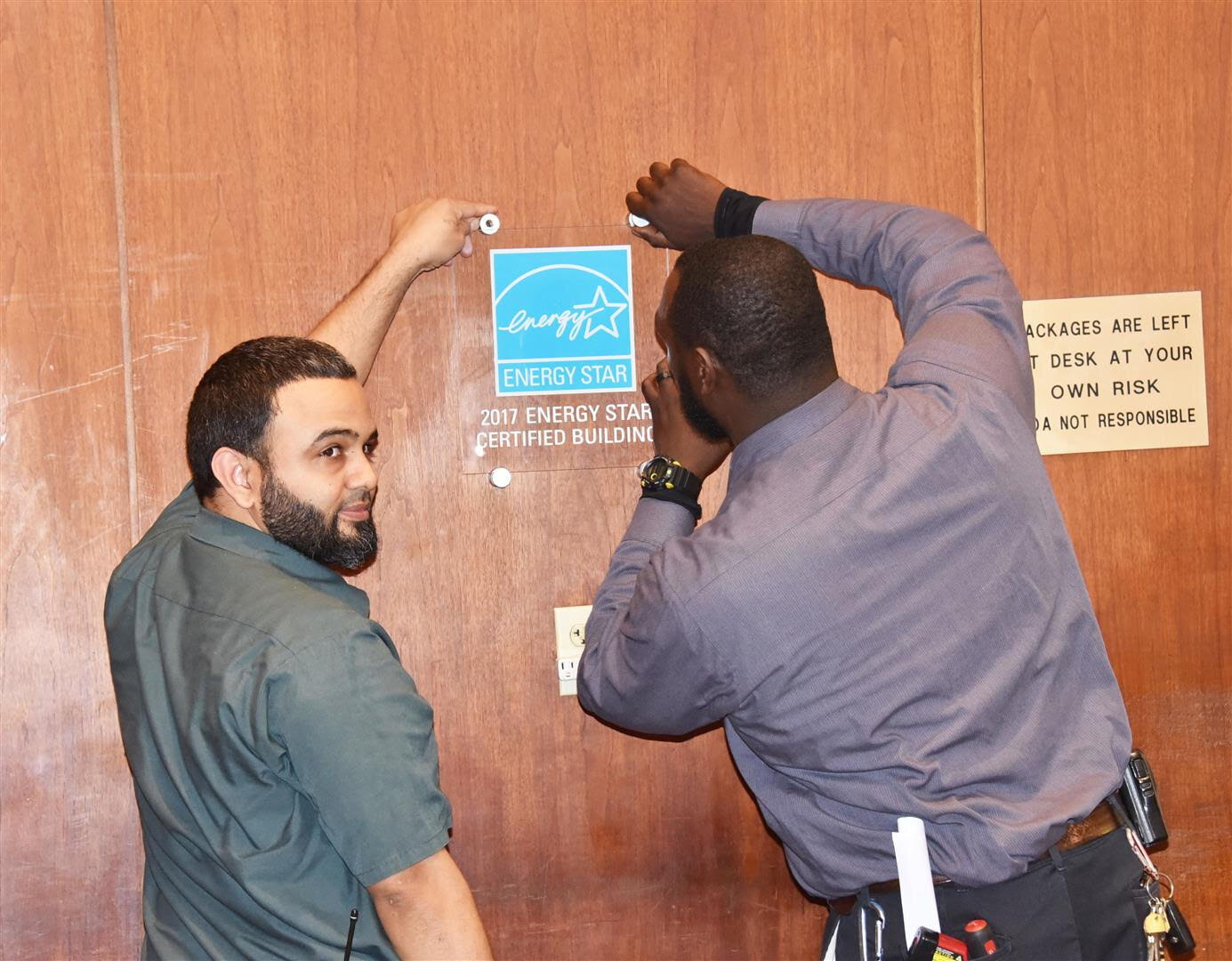 Members of the committee—which has now grown to 12 participants— head five subcommittees: engineering, recycling, education, water quality, and regional resources. Thanks to their efforts, the community at The Philadelphian has reduced its waste.
In 2020 alone, residents have recycled 30 tons of recyclable goods, gathered 3,000 tons of Goodwill donations, assembled 15 old working computers that were donated to a local school, obtained more used computers that were responsibly discarded, and collected about 900 pounds of plant materials that were transported to a composting facility at Fairmount Park.
Other programs organized by the Green Task Force focus on learning unique perspectives on how to live green. Every other year, The Philadelphian hosts "Home Shows", Saturday events full of speakers and vendors of green products that are open to the community in and outside the building. Another series of education efforts includes experiences hosted in conjunction with waste management, like tours and speaker events.
One of the proudest accomplishments of the task force and the building's residents are the four editions of The Green Book, first published in 2008, which was written and edited by over 100 residents at The Philadelphian. The Green Book is given to new residents when they move in, and has become a part of residential identity. The book includes recycling information, tips on how to reduce energy save water and instructions for making your own green cleaning products.
In January, the task force will be initiating a series on environmental issues in Philadelphia. Representatives from city agencies and private nonprofits will be invited to speak on topics integral to life in the city, including pertinent issues like air quality, water quality, and traffic flow.
Thanks to all of these programs and continued efforts made by the board, the Green Task Force, and building residents, The Philadelphian has won three consecutive Energy Star awards. But that's not all that has come out of the sustainable choices of the building. Money has been saved, waste has been limited, and a community has been built.
"I think [the focus on sustainability has] created a sense of responsibility, and a sense of being different," says Batory. "It's a wave of camaraderie, a sense of community, a sense of doing good and making a bigger difference than you could as an individual, allowing people the opportunity to feel good about themselves."
To learn more about the Green Task Force, head to https://www.2401.com/home/.