When covid-19 hit, Soy Cafe owner Alice Leung was forced to close. It was a stressful time for everyone, especially for small-business owners. However, Leung kept her cool and brainstormed how to support her staff.
"We're still going through it, and it's such a sad and hard thing to cope with," says Leung, "But somehow, [the pandemic] gave me a surge of energy to become creative again. It was a mental escape."
After the initial shock of the pandemic, Soy Cafe donated meals to frontline healthcare workers at local hospitals. This allowed several staff members to return to work, which Leung thought was essential, she affirms. Leung also partnered with Project HOME to provide the homeless with nourishing food during the initial outbreak. And the community outreach during the pandemic didn't stop there.
Leung teamed up with staff member and yoga instructor Haley Kowal to offer sunrise and sunset yoga to a handful of patrons every Sunday. Kowal promotes a "happy belly, happy mind" sentiment to those who participate, she says.
"I learned a lot from [Leung] in how she handles situations. She wanted everyone to work and have a paycheck, and she did the best she [could]," says Kowal.
Deanna Meyler, a certified vegan lifestyle coach and a friend of Leung, loves sunrise yoga at Soy Cafe because of its "safe and comfortable environment." For her, it's a getaway in the city.
In addition to its yoga events, Soy Cafe also holds Taco Tuesdays, Tie Dye Thursdays and a written notes campaign of inspirational messages on its to-go boxes. This playful and colorful approach to darker times is refreshing, Meyler says, and allows for loyal customers to explore again.
These little touches of joy are one reason Leung loves owning a restaurant—she thrives on making others happy. For an outgoing person like her, it was a no-brainer to make Soy Cafe an open-kitchen restaurant when she opened it in Northern Liberties 16 years ago.
"The concept of open-kitchen wasn't really a thing when I first started. I want to see people while I'm cooking and see their reactions when they have their first bite," says Leung.
But Leung didn't open another run-of-the-mill smoothie joint. With fine-dining and kitchen-staffing experience and a background in nutritional wellness, she possessed the chops to build a menu around vegan cuisine long before it came into style.
Now Soy Cafe, at Second and Fairmount, brings an extensive plant-based menu to vegans and veg-curious folks alike. In its early years, animal byproducts lingered on the menu, but they were removed by 2008.
Soy Cafe has a sizable menu of house-made items, but Leung doesn't just stick to what she knows. She adds new dishes, smoothies and baked goods based on what culinary experiments appeal to her and her staff.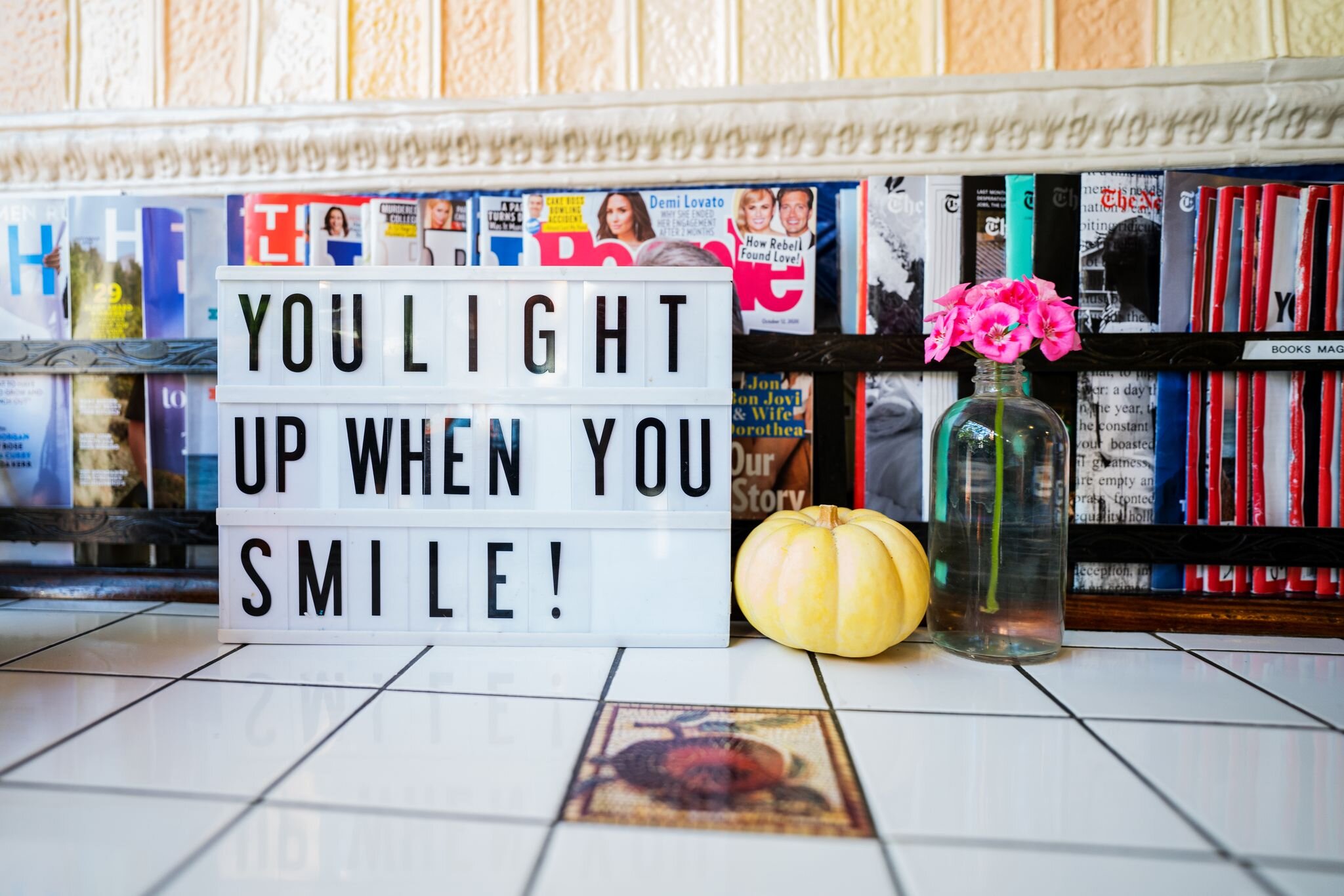 When Leung "gets bored of eating the same thing," she'll try out new recipes, which can be ordered on the special menu. Most special-menu items acquire main-menu status after rising in popularity with customers.
On the menu, one can find American staples—macaroni and cheese, cheesesteaks and burgers, an all-day breakfast—but there are also hints of international cuisine, with items that celebrate Indian and Thai cooking.
Some Soy Cafe favorites are its wraps and toast-ons; miso soup; taco salad; and the "Dumpling Party," an assortment of veggie dumplings either steamed, fried or shumai style. There are also seasonal menu items that change depending on what local produce is available.
The restaurant's 40-plus smoothies and creative coffee drinks are icing on top of the (vegan) cake. Leung creates all of her smoothies with house-made soy milk and wildflower honey. Customers can choose between fruity delights like mango and kiwi, or eclectic picks like carrot and tofu, or ginger, vanilla and cinnamon.
Patrons looking for a coffee kick can dive into espresso classics or specialty items, from espresso with rich cocoa to a wintry peppermint-flavored coffee.
Earl Weinstein, a 66-year-old vegan and Center City resident, is one of Soy Cafe's most loyal customers. After going vegan five years ago for health reasons, Weinstein found that many vegan establishments and grocery items were "overprocessed and overrated."
"Unfortunately, I won't eat at [some popular vegan chains] because they're frying everything. It's just not healthy. There's plenty of vegans out there that have medical problems or they're overweight—being vegan doesn't necessarily mean you're being healthy," Weinstein says.
As someone with a whole-food, plant-based diet, Weinstein avoids processed and fried foods. When he came across Soy Cafe several years ago, the menu catered to his needs.
"[Leung] has met all my expectations. She cooks without too much salt, sugars, processed ingredients or added oils … It's so hard to find places with made-from-scratch and healthy food like Soy Cafe," says Weinstein.
Before the pandemic, Weinstein estimated he frequented the cafe about twice a week, bringing business associates and friends along for the cuisine. He particularly enjoys the vegan cheesesteak, artichoke and tomato sandwiches and the newly added oat milk soft-serve ice cream.
What's especially important to Weinstein is Soy Cafe's inexpensive take at vegan cuisine. For someone on a budget and with specific dietary needs, the cafe hits the mark, adds Weinstein.
Leung, who has nutrition and wellness certification under her belt, prides herself on serving nourishing food. " 'Healthy food equals happy people' has been my whole concept from the get-go," Leung explains.
For Fran Costigan, Leung's "energy, compassion and high-quality ingredients" make Soy Cafe a one-of-a-kind restaurant. And Costigan knows what it takes: she's the director of vegan baking and pastry at Rouxbe Online Culinary School. At Rouxbe, students from across the globe learn the ins and outs of vegan baking.
Costigan first met Leung about 10 years ago, at a vegan baking course she taught in New York City. Leung commuted from Philadelphia for the 5 a.m. course, and Costigan saw she was "clearly talented and committed to her work," she says.
Costigan reunited with Leung years later after moving to Philly. Now, the pastry chef finds herself exchanging tips and tricks with Leung.
While Soy Cafe's menu is delicious, Costigan believes the restaurant's prosperity "comes from the top." That Leung's "terrific curiosity" and approach to her business is the root of its success.
"It is rare to meet someone who is passionate, hardworking and as honest as honest can be. She knows food and has an amazing palate … the food is delicious, but you can really feel the love and the vibe of the shop," adds Costigan, "I've never seen a chef so uniformly beloved."
Consistent with Leung's attitude and mission, there isn't a "type of customer" at Soy Cafe. Costigan believes the pandemic allowed the "vegan train to leave the station." More people have experimented with plant-based recipes at home and branched out to businesses they've never visited, like Soy Cafe.
"Anybody can come in. They hang out and get coffee, or a full meal, or come in for an after-workout smoothie. Moms can come in after school for a cookie or cupcake … We're a one-stop shop," Leung says.