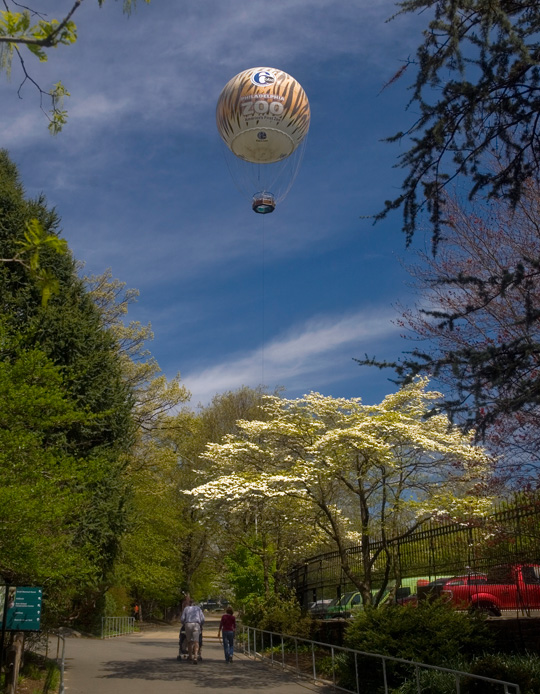 Long, snowy winters are nothing new to Philadelphians, but this season's accumulation did some serious damage, counting among its victims the beloved Channel 6 ZooBalloon. The first attraction of its kind, the ZooBalloon carried riders 400 feet above the nation's first zoo, providing for sweeping views of the Schuylkill River, Fairmount Park and the Philadelphia skyline.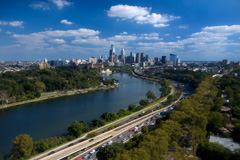 Philadelphia seen from the ZooBalloon.Channel 6 launched the first balloon—an inaugural giraffe-adorned model—in June of 2002 and it flew through 2008, when it was replaced by the tiger-striped variation. The second model was set to be retired at the end of 2014, but a wet, heavy snowfall on February 4 hastened its demise.
Approximately 228,000 zoo guests have flown in the balloon since its first flight, according to Channel 6 News. As of now, the Philadelphia Zoo has no plans to replace it with a third balloon.
For more on this story, visit the Hidden City Daily, hiddencityphila.org.
Story and photos by Bradley Maule.