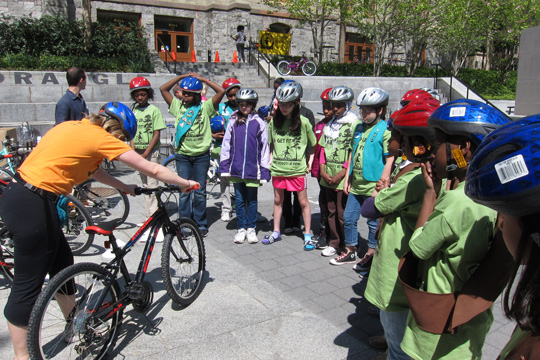 The Bicycle Coalition recently announced that they have combined forces with the Cadence Cycling Foundation (CCF). According to their website, the Cadence Cycling Foundation, founded in 2007, "is a nonprofit youth development organization that uses the sport of cycling as a means to connect with underserved youth to help them grow into healthy, happy and responsible adults." CCF co-founder and Executive Director Ryan Oelkers will be transitioning to a new advisory role, and will continue to work as a coach. Meanwhile, the Bicycle Coalition will be welcoming back one of their alumni, Cy Maramangalam, who will serve as the new program manager of Cadence Cycling Foundation.
Visit bicyclecoalition.org to learn more.
Story by Samantha Wittchen.