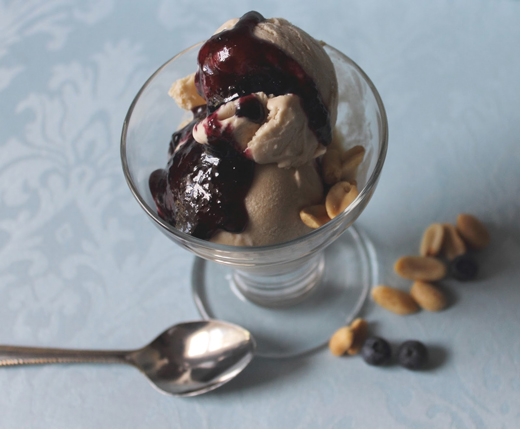 Yields approximately 1 quart
1 cup PB & Jams Classic PB
8 oz. softened cream cheese
1/2 cup sour cream
2/3 cup granulated sugar
1 tsp. pure vanilla extract
Blend all ingredients in a food processor or blender until smooth.
Scrape sides of the bowl to make sure all ingredients are combined.
Refrigerate in a tightly sealed container for 5 hours.
Process mixture in an ice cream maker according to manufacturer's directions.
Place finished ice cream in a shatterproof container with a tight-fitting lid and freeze immediately.
More recipes at the-pastry-prophet.com
Recipe by Dana Prophet.