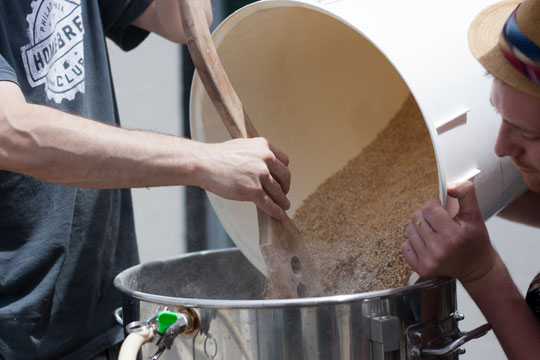 In a craft-beer-driven city like Philadelphia, it's little wonder that some of the most popular holiday gifts begin with water, malt, hops and yeast. If you plan to give a home-fermented creation, start early, says Nick Less, co-owner of Philly Homebrew Outlet (1447 N. American St.). Most beer styles can be completed in about a month, except for extra high-alcohol ones, which take longer to mellow. But for novice brewers, says Less, it's better to start with a low-gravity formula (4-6% alcohol) anyway.
"When people first start brewing, they're going to want to get it in and out of the fermenter as quickly as possible so they can drink it!" he says. "When you don't have the patience for it, it won't taste as good."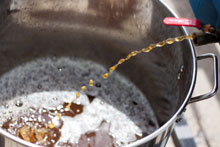 Philly Homebrew Outlet offers brewing classes on the first Sunday and last Wednesday of each month. Classes and certificates can be purchased ahead of time.
George and Nancy Hummel's Home Sweet Homebrew (2008 Sansom St.), long a Philly favorite, offers a wide selection of homebrewing kits, ingredients, equipment, books, glassware and gift certificates.
Check out classes at phillyhomebrew.com and visit homesweethomebrew.com for a full line of beermaking products.
Story by Molly O'Neill.
This story is from page 27 of our Countdown to the Holidays feature in our December 2013 issue.