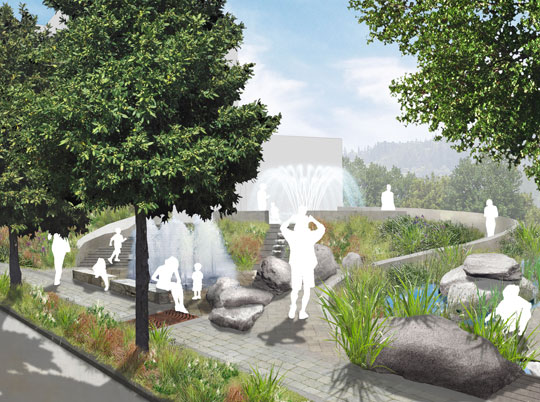 Andropogon renderings for Lower Venice Island integrated use project.The fate of Lower Venice Island, a five-acre stretch of land between the Schuylkill River and the Manayunk Canal, was hanging in the balance. It was destined to become either home to a sewer overflow tank for the Philadelphia Water Department, or a recreational space for the community. Then Andropogon came to the rescue, conceiving of a fluid design that integrated both uses of the area.
This is just one example of the work that this landscape architecture and ecological planning and design firm has been doing for the past 30 years, both in the region and around the country.


To see more of Andropogon's planning and design work in the Philadelphia area, visit: andropogon.com.
Story by Emily Kovach.