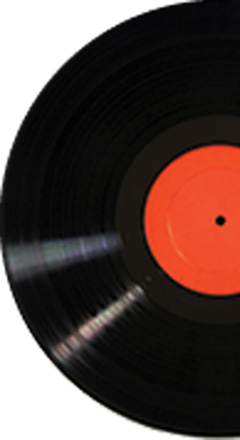 story by Samantha WittchenFact
Last year, 3.9 million vinyl records were sold in the U.S., the highest amount since 1991.
Problem
With vinyl records making a resurgence, you might be thinking twice about tossing those old 45s. But if you do trash them, the landfill is not the best place. Most old-school vinyl records are made with Polyvinyl chloride (PVC). When buried, PVC can leak dioxin, a toxic chemical that can contaminate groundwater. Since dioxins are fat-soluble, they concentrate in human tissue. Additionally, chlorine production for new vinyl manufacturing releases more than 200,000 pounds of mercury into our air, water and soil each year. Recycling vinyl bypasses that chlorine use.
Solution
First, take your unwanted records to local record stores. If they have any value, you may walk away with a few dollars. If not, recycling is a challenge since the options are limited. Philadelphia-based Vinylux (vinylux.net) has been recycling records into bowls, coasters and clocks (among other things) for 10 years, and is committed to working in Philadelphia. Vinylux accept donations of clean (no mold, please!) size 33 or 45 records. Arrange for drop-off by contacting them at records@vinylux.net. Here in Philadelphia, eForce Compliance (3114 Gray's Ferry Ave., eforcecompliance.com) accepts vinyl records. And another option, although not in Philadelphia, is Recycling Services, Inc., in Pottstown (365 Elm St., Pottstown, recyclingservices.org). They accept records, but it costs $8 per car to enter the facility. However, they also accept other miscellaneous recyclables, such as Tyvek envelopes, candles and batteries, making a trip there potentially more worthwhile.