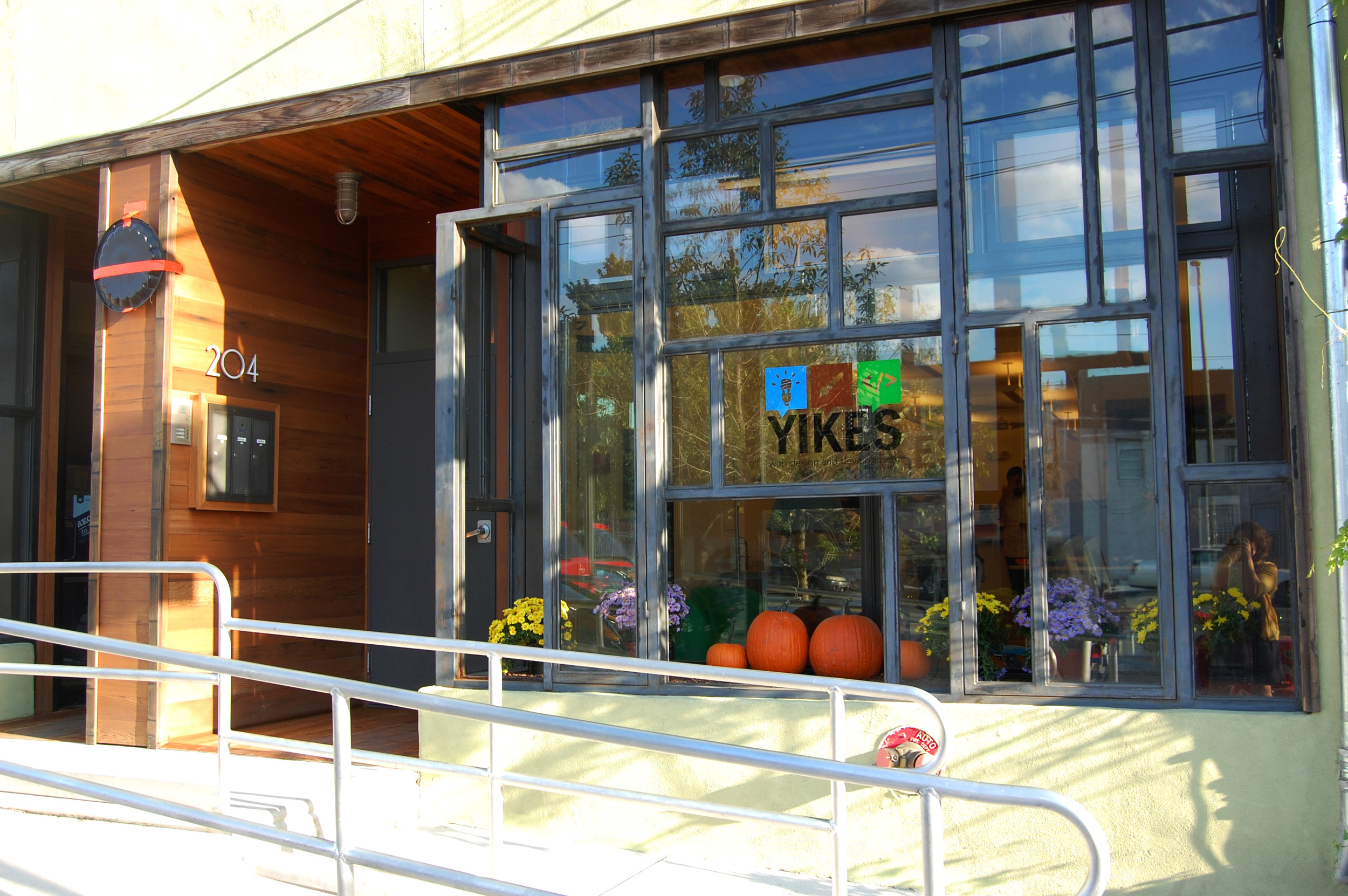 The new YIKES storefront in Fishtown. | Image by Danni SinisiOn a corner of Girard Avenue in Fishtown sits a new milestone in green design and construction. The building—once a tavern before becoming vacant—is now the first LEED Platinum mixed-use rehab project in Pennsylvania. Platinum is the highest level for the LEED (Leadership in Energy and Environmental Design) certification. The building's first floor houses the offices for YIKES, a web design and development company; the second floor has apartments.
The rehab project was carried out by Greensaw, the local sustainability-minded design and build firm. Plumbob Architects, Sustainable Solutions Corporation and the Energy Coordinating Energy also contributed.
As expected, the building is filled with energy efficiency features, such as spray foam insulation and water efficient plumbing fixtures, as well as energy efficient lighting, appliances, and heating and cooling equipment. But what makes the space especially unique is the integration of salvage materials—a Greensaw specialty. High school bleachers provided flooring and trim, fallen Philadelphia trees and palette wood created Black Walnut custom kitchen cabinets, and redwood from an old water tower was used for the façade and roof decks (sourced from Provenance Architecturals). The photos below and above are from the unveiling ceremony on Friday, September 21.
The YIKES office kitchen features cabinets made from salvage Black Walnut. | Image by Danni Sinisi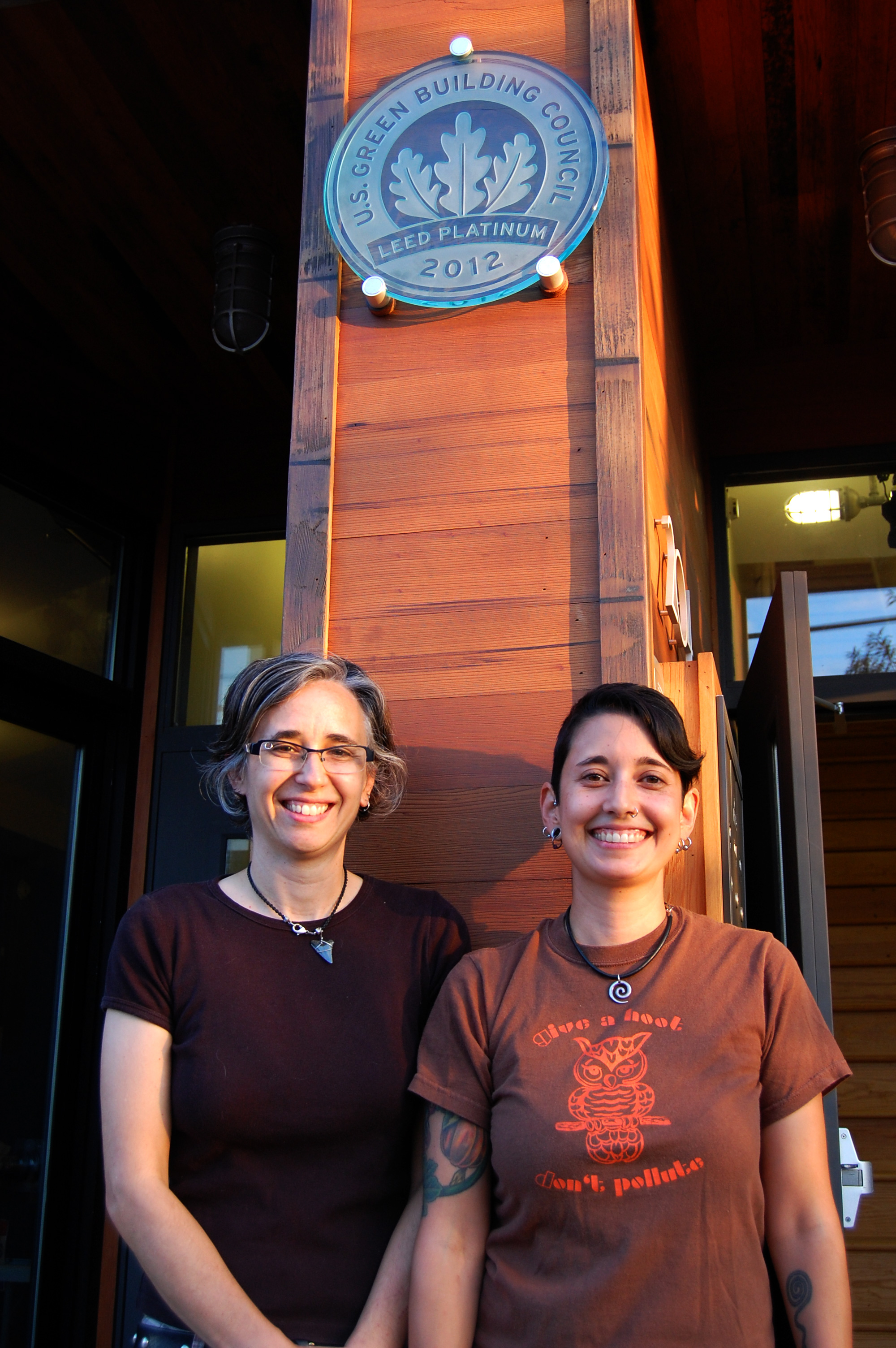 YIKES owners Tracy and Mia in front of the new LEED Platinum plaque. | Image by Danni Sinisi