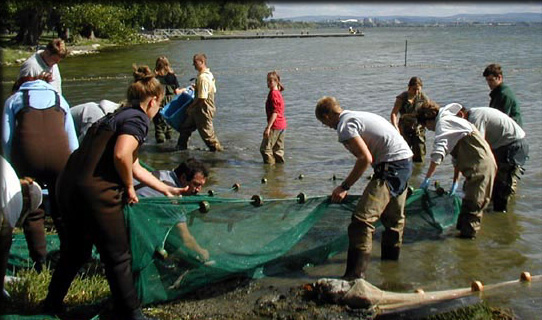 Image via esf.edu/urban/Are you a graduate or undergraduate student studying urban and environmental studies? Are you interested in topics like landscape architecture, engineering, conservation and urban natural resources? The new Sustainability Science Fellowship is an ideal opportunity to put those interests to practice right here in Philadelphia.
The fellowship, a new program of the U.S. Forest Service, City of Philadelphia and Pennsylvania Horticultural society, will provide students with research experience aimed at promoting environmental literacy and increasing the number of young scientists within the field.
Projects proposed should foster collaboration, science delivery, and communication to help sustain the environmental well-being of Philadelphia's urban areas. Students will be paired with Forest Service scientists who will serve as mentors and help oversee the completion of each project. For more information visit the Philadelphia Field Station website.
Applications are due to the Philadelphia Field Station by February 20.