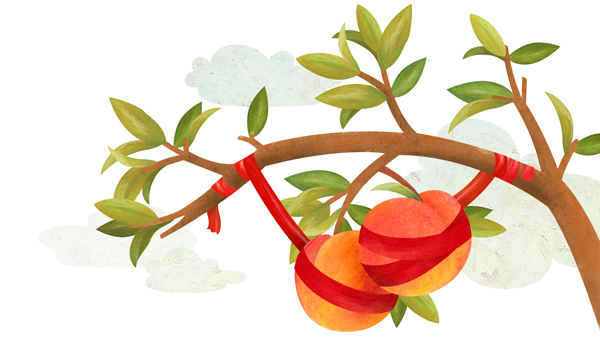 The Adam and Eve debacle notwithstanding, I never thought that eating fresh local fruit could be so controversial. I also assumed that, with seasonal farmers' markets sprouting up all over Philadelphia, it couldn't be that much work to bring one to my suburban neighborhood. Of course, you see where this story is going: community-minded foodie plunges into farmers' market project, rude awakening ensues.
I've spent most of my adult life in urban areas (eight years in Washington, D.C., and 12 in Philadelphia) where it seemed everyone was a de facto community organizer—setting up a babysitting co-op here, planting a neighborhood garden there. So, when I moved to Bala Cynwyd and met people who shared my passion for fresh food, I thought the road to a market was paved with organic peaches and cream.
Calling ourselves the Friends of the Bala Cynwyd Farmers' Market, we formulated a simple plan: rally a few dozen friends to sign a petition, find a site and call Farm to City, letting them know that Bala Cynwyd was ripe for a market. I was sure that in a few short months I'd be savoring peach cobbler and exchanging recipes with farmers who grew the fuzzy fruit.
Not so fast.
Farm to City's request for qualifications resembled an Ivy League application. They required neighborhood surveys and demographic information, letters of support from local politicians and environmental groups, and detailed maps of our proposed market site. We had to research township laws governing food safety, zoning and taxes.
But heck, we would jump through those hoops—while singing "Yes, we have no bananas" to boot—if that's what it took to get this thing off the ground. The application process may have been labor-intensive, but it made sense. Lots of communities want markets, and Farm to City had to be sure ours could support one. We could, and we knew it, thanks to hundreds of surveys and page after page of signatures. And the way our neighbors had raved about the test run of the market made our hearts swell like zucchini in August.
What made no sense—and had us shaking our heads in disbelief—was the reaction of a vocal minority. We had proposed holding the market in a church parking lot nestled in a residential area. At one interminable township meeting, a few NIMBYs (Not In My Backyard-ers) spoke with vitriol usually reserved for nuclear waste plants and pedophile rehabilitation centers.
One woman threatened to litigate. Another warned that a market would attract a bad element to the neighborhood, and cause a spike in the number of burglaries. (I must have missed that Pew study linking an appetite for heirloom tomatoes to criminal behavior.) Some folks—township commissioners among them—simply balked at the idea of amending the zoning code to allow the market in a residential area. Employing the classic slippery slope argument—farmers' market today, brothel and casino tomorrow—they made it sound as if corporate conglomerates were poised to pounce on Lower Merion neighborhoods unless we took up arms in defense of our borders. Torn between hiding under my chair and hurling it, I questioned why I'd gotten involved in this project in the first place.
The naysayers won the day: The zoning code amendment was voted down.
But we won the season. After licking our wounds, we found another location, and this summer Bala Cynwyd boasts a farmers' market. Granted, the spot is not ideal—it's on the periphery of the neighborhood and most people can't walk there—but the strawberries are scarlet, plump and juicy.
As I take my first bite, I think about how much work it took just to get this berry from a nearby farm to my mouth. But, as I take my second bite, I taste only sweetness.

Laura Muzzi Brennan is a freelance writer who frequently covers local food trends.
The Bala Cynwyd Farmers' Market is held 3 – 7 p.m. Thursdays, late May through November at the GSB parking lot (corner of Belmont Ave. and St. Asaph's Rd.). For more information, visit balacynwydfarmersmarket.weebly.com