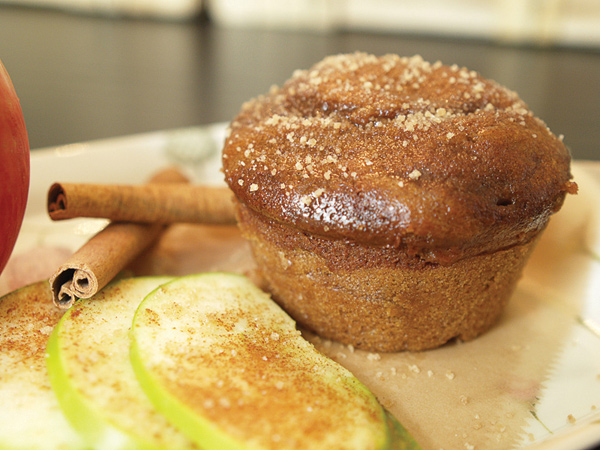 by Ariela RoseGreenwood Kitchen makes tasty snacks that everyone can enjoy
For eight years, Jaynel Hollis struggled with abdominal pains, nausea, headaches and fatigue. There was no explanation, until she discovered she was gluten-intolerant. She set out on a mission to provide others who suffer from food allergies with gluten-free and vegan food made with local, organic ingredients, establishing Greenwood Kitchen and Bakeshop.
"I wanted to give people a safe haven where they didn't have to worry about the kitchen being contaminated with items that were not gluten-free," says Hollis.
What began as a line of raw snacks has flourished into a full-fledged baking operation run from the comfort of Hollis' home. She mans the kitchen while her husband brings the treats to local farmers' markets. The two-person operation works rigorously to fill orders received through the bakery's Etsy.com shop and supply products for the 18 stores that distribute Greenwood Kitchen goods.
Hollis' food—including customer favorites like raw walnut fig granola and sun-dried tomato basil bread—is available at local shops such as Milk & Honey, Pumpkin Market, the Fair Food Farmstand and Whole Foods.
"When we can't get an ingredient organic, we get it local," says Hollis. "Either one or the other, but both is definitely the best."
The packaging, designed by Hollis' husband, is as carefully thought-out as the ingredients. Items sold on Etsy.com are packed in compostable wood cellulose fiber bags, while those sold in stores will eventually come in biodegradable rice paper bags.
Hollis hopes to finalize a brick and mortar location for Greenwood Kitchen within the next year.
Visit thegreenwoodkitchen.com for distribution locations, menus and Hollis' recipe blog; order online at jaynelhollis.etsy.com.