If Philadelphia wants to advance its goal of confronting environmental racism, we have to stop sending hundreds of thousands of tons of trash a year to be incinerated and landfilled.
Waste incineration is a massive source of greenhouse gases and smog-causing air pollution. Next year, the City of Philadelphia has the option not to renew its Waste Management of Pennsylvania contract, which allows Waste Management to send a portion of the waste to Covanta incinerators in Chester and Conshohocken. Stopping this practice would significantly reduce air pollution in the region.
There are six "waste-to-energy" (WTE) facilities in the eastern half of Pennsylvania, and Philly sends trash to all of them. WTE is a misleading term as these facilities produce an insignificant amount of electricity from trash burning. Covanta operates the Delaware Valley Resource Recovery Facility in Chester, widely acknowledged as one of the country's most egregious cases of environmental racism.
Covanta's Chester facility is the largest waste incinerator in the United States. Considering the 1,167.9 tons of nitrogen oxides (NOx) — which causes smog (ground-level ozone) to form when it reacts in heat — emitted in 2020, it produced a paltry 87 megawatt (MW) electricity capacity.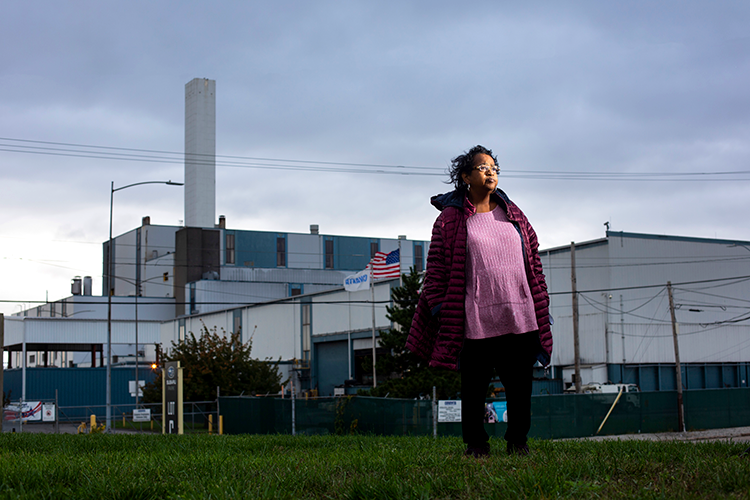 The entire five-county Southeastern PA region is classified as being in severe nonattainment of federal ground-level ozone standards. In this region, a "major" source of air pollution is defined by emitting at least 25 tons per year of NOx. So how does this facility get away with producing almost 47 times this much? Unfortunately, this facility was permitted before the U.S. Environmental Protection Agency (EPA) began making such designations in the 1990s. To put its electricity production in context, Philadelphia's Adams Solar project is 70 MW and will provide 22% of the City's municipal electricity needs. Pennsylvania also exports more electricity than any other state in the country — over 9,000 MWs in 2020 — while importing more trash than any other state in the country.
Even more frustrating is an EPA loophole that ignores two-thirds of carbon dioxide emissions from trash incinerators. The EPA estimates that two-thirds of the municipal waste stream is paper and plant matter, which is a faulty assumption. This leads the EPA to claim that two-thirds of carbon dioxide emissions from WTE facilities are biogenic, meaning they would happen naturally. This equates incineration with natural decomposition! In reality, burning trash creates 30% more carbon dioxide than burning coal, for an incredibly small fraction of the electricity.
While it may not sound appealing, landfills create far less air pollution than WTE facilities, and Philly sends slightly more of its trash to landfills than incinerators. They can also generate energy from captured methane (natural gas), which some Waste Management landfill facilities are already doing.
The most absurd aspect of the incineration-versus-landfill debate is that incinerated municipal solid waste has about a 27% ash content. This hazardous waste must be landfilled. It's also more dangerous to handle after incineration, in addition to the massive amount of air pollution created in the process.
There are many solutions out there from reducing waste through circular economy practices to viable plans for increasing recycling and composting on the municipal and commercial scales. But we must act now because it's not fair to keep burdening the people of Chester and other environmental justice communities with pollution from our waste.
Russell Zerbo is an advocate at the Clean Air Council. For assistance with local public health issues, reach him at rzerbo@cleanair.org