In 2019, after similar bans had been enacted in other cities, a draft of a bill to end gas hookups in new construction in Philadelphia was put on the desk of Councilmember Katherine Gilmore Richardson, the head of City Council's Committee on the Environment. Designed to speed the transition from fossil fuels, it seemed like exactly the kind of legislation Gilmore Richardson would champion.
The bill would have not only prohibited gas hookups on new construction, but also prevented buildings that are electric from switching to "mixed fuel." While it wouldn't threaten the status quo for fossil fuels, it would block their future growth. The draft reads: "The intent of this Ordinance is to improve community health, safety, and resilience by reducing the emissions of greenhouse gases (GHGs), which have numerous deleterious health and environmental effects from the results of global warming."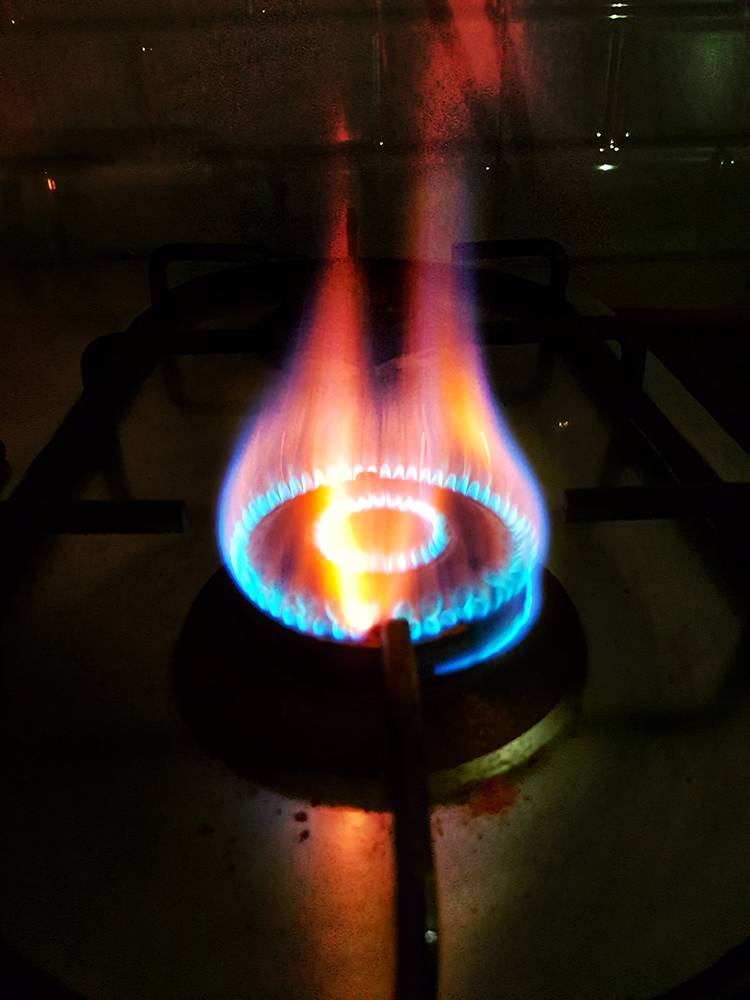 But the draft, which was submitted by members of the Energy Subcommittee of City Council's Environmental Advisory Group, would go no further. "It never left [Gilmore Richardson's] office due to the politics at the time," reported subcommittee member Emily Davis, who is both secretary and treasurer of the local Sierra Club chapter, which supports a gas hookup ban along with broader home electrification efforts.
Electrification, the process of shifting buildings away from burning fossil fuels such as oil, propane gas or other gases such as the methane, butane, propane and ethane that get piped into buildings by gas utilities such as Philadelphia Gas Works (PGW), is growing in popularity as a public health measure and a strategy to fight climate change. Although electricity produced with fossil fuels also generates greenhouse gases, increasing contributions to the grid by renewable sources such as wind and solar mean that end users of electricity can reduce their emissions without any new appliances or renovations to their own building.
The fossil-gas-fueled buildings of Philadelphia might be the most difficult piece of the city's greenhouse gas emissions reduction puzzle. According to the 2021 PGW Business Diversification Study, 72% of the city's emissions come from housing and industry. According to figures from the city's 2019 greenhouse gas inventory, residential housing comprises 31% of the category. Compared to commercial and industrial buildings, gas and other fossil fuel (mainly heating oil) emissions make up a larger share of the residential total. Burning fossil fuels accounts for 64% of residential emissions, versus about 37% from commercial and industrial.
The inventory also revealed that while emissions from electricity fell from 2006 to 2019, as coal power production was replaced by less-emissions-intensive fossil gas and, to a lesser extent, renewable sources, emissions from burning gas in Philadelphia increased by 4% in line with increased use, possibly due to the city's recent population growth.
In much of the country, efforts to wean homeowners off of gas appliances are advancing. Some states, like Oregon and California, have plans to shift to "Zero Net Energy" construction, meaning buildings will be able to produce the energy they need to operate from renewable sources. Several cities, including Denver, Colorado and Berkeley, California, have enacted bans against gas hookups in new construction. New buildings will have to rely on electricity for heat, hot water and cooking. In California 15% of the population now lives in municipalities with such bans in place. Other local governments have launched campaigns to help residents electrify their homes.
Along with the ability to cut greenhouse gas emissions from burning fossil fuels, electrification also improves indoor air quality, particularly in the kitchen. Burning fossil gas indoors emits air pollutants such as nitrogen dioxide, raising indoor levels above what would be legal outdoors. A 2013 analysis of studies of indoor air pollution and asthma found that "children living in a home with gas cooking have a 42% increased risk of having current asthma, a 24% increased risk of lifetime asthma and an overall 32% increased risk of having current and lifetime asthma." Ventilation systems that use a hood directly over the stove to suck in air from above the stove and vent it outside do lower indoor levels of pollutants from gas stoves, particularly from the back burners, but this is not true of ventilation systems that dump the air elsewhere in the kitchen.
Recent research has also shown that gas stoves leak unburned methane even when they are turned off, and that the mix of gases delivered to the home, and leaking inside it, can include toxic substances such as benzene and hexane.
Kitchens have long been the front line in the battle between gas and electric. Cooking brings people face to face with the heat source in a more tangible way than adjusting the thermostat or turning on the shower. The gas industry has recognized that they can maintain their reach into homes as long as home cooks prefer gas stovetops. The slogan "now we're cooking with gas" emerged in the 1930s from gas industry product placement campaigns that competed against electric stovetops. As reporting in Mother Jones has shown, the industry has countered recent news of the health risks of gas cooking by promoting gas stoves through paid posts by social media influencers, who often pose in shiny kitchens that lack proper ventilation hoods.
Some of the low-income households participating in the Philadelphia Energy Authority's Built to Last program have received induction stoves, according to Alon Abramson, the authority's director of residential programs. "In one of the houses we did a stove replacement in, they are fully electrified, so they have benefitted from that cost savings of not being connected to PGW and paying that monthly fee," Abramson says.
Built to Last restores homes for low-income homeowners with an eye toward improving insulation and energy efficiency. Depending on the house, the restoration can include installing new electric heating systems and stoves. Sixty thousand homeowners could eventually qualify for the program, but as it works out how best to renovate housing, the program is starting with a 50-home pilot, with plans to seek additional funding for 10,000 homes by 2033.
Although Abramson says "Built to Last is grant funded and not scalable to a broader market," the program has, in the absence of other city efforts to promote home electrification in Philadelphia, made the Philadelphia Energy Authority the de facto local experts. "We're starting to explore what PEA can be doing to support electrification more broadly," he says.
This includes expertise that can be shared with people who can afford their own home electrification costs. "There are folks who want to switch for other reasons: they want to be greener, they're worried about health implications," Abramson says. "That increasing demand will shape the market so we can broaden availability of the technology to more consumers. So as that demand grows, the price curves down."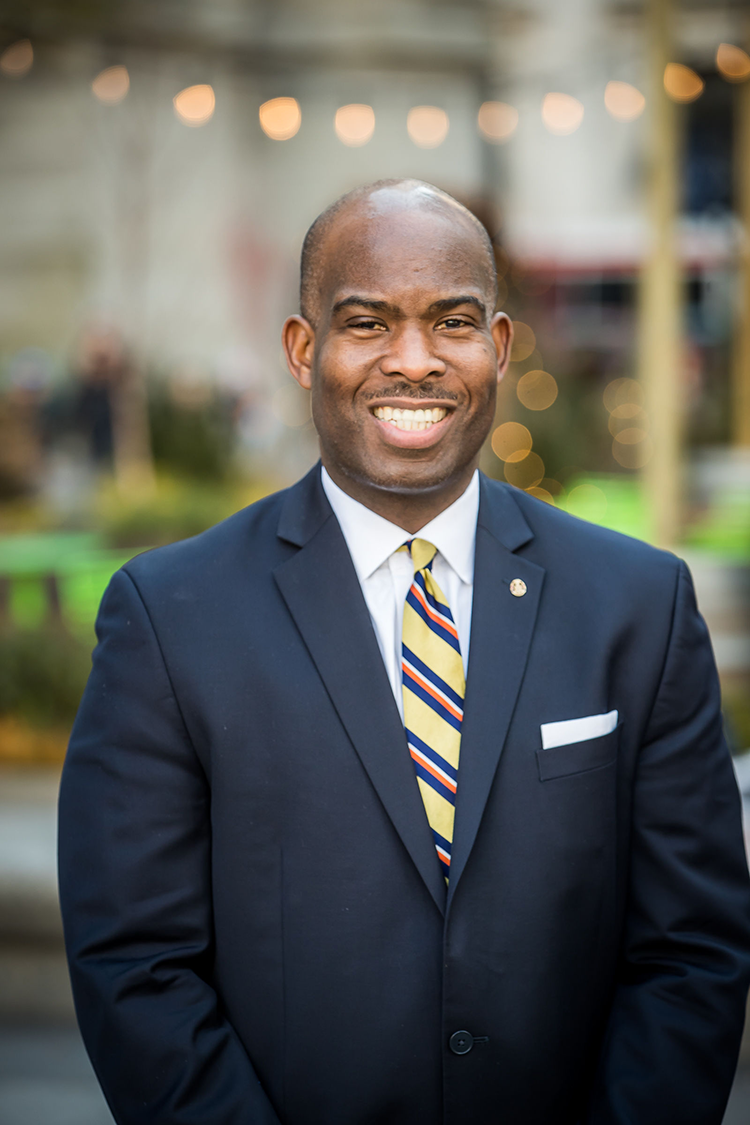 Numerous cities have taken steps towards electrification, but those cities are not like Philadelphia, [which] owns its own natural gas utility."

—Derek Green,

Philadelphia City Councilmember-At-Large
"We know electrification is a business trend, it is happening," says Christine Knapp, the director of the Office of Sustainability who recently announced she is leaving the position. According to Knapp, the sustainability office is looking to learn from Built to Last's experience to develop local expertise to support Philadelphia homeowners in electrifying their homes. The office is also participating in the Rocky Mountain Institute's 2022 Electrify Community Cohort, seeking to learn from other cities planning for electrification campaigns.
Although Knapp recognizes the need to electrify Philadelphia's buildings, she is not in favor of a ban on new gas hookups before the City has a plan to support low-income residents who can't afford the upfront costs of electrification. She also notes the challenges the hookup ban would pose for PGW. "It's hard to say 'flip a switch tomorrow and we'll do X,' when we don't know what X is. I think preventing future problems as much as you can is a good idea," she says. "We already know we're going to have a hard time switching over the number of gas customers we already have. We shouldn't add to the problem. That said, it's a hard step to take when we don't have a strategy with PGW."
"Numerous cities have taken steps towards electrification," says Philadelphia City Councilmember Derek Green, who heads the Philadelphia Gas Commission, the City body that oversees PGW, "but those cities are not like Philadelphia, [which] owns its own natural gas utility."
A failing PGW would be an anchor around the City's neck. "If they go bankrupt it could bankrupt the City," Knapp says. "There are implications for the pension funds, also for low-income customers who can't afford electrification," not to mention the PGW's 1,600 workers.
A shrinking PGW would penalize its poorest consumers. It takes a large staff and considerable money to maintain PGW's sprawling network of pipes and other equipment no matter how much or how little gas Philadelphians actually burn. In a worse-case scenario for PGW, falling demand for gas would leave the utility with higher per-customer costs to maintain that constant overhead. Those higher costs for customers would encourage those who could afford to electrify to do so. Those who could not afford to buy new equipment and renovate their houses would be stuck with higher and higher monthly bills.
There are signs that this utility death spiral has begun. Warmer winters mean consumers need less energy, whatever the source, to heat their homes. "PGW is a victim of its own success," says David Masur, executive director of PennEnvironment. "PGW sells a product based on fossil fuels that fuels climate change, so then people need less gas for heat." New gas appliances also tend to be more efficient than older ones, even if a homeowner doesn't shift to electric. In 2017 PGW increased rates to make up for lost revenue from declining gas use.
In 2021 the Office of Sustainability published the PGW Business Diversification Study, which explores future options for the company. The goal of the study is to offer a path to reduce greenhouse gas emissions while avoiding a utility death spiral.
The diversification study looked at four lower-carbon alternatives to the current model.
Electrification is one, though it would mean the end of PGW. In the words of the report, "building electrification, though potentially beneficial to customers who can electrify their buildings, and supportive of the City's climate and equity goals, at scale, reduces PGW's long-term financial viability under the current regulatory framework."
Replacing fossil gas with "decarbonized gas," which comes from sources such as methane emitted by sewage and landfills, is another option. Decarbonized gas would avoid changes to the delivery infrastructure, but there is not currently a supply of decarbonized gas at affordable prices. Decarbonized gas would also not improve indoor air quality.
The report also considered a hybrid system, in which customers with electric heat pumps retain gas furnaces fueled by decarbonized gas.
The last option would have PGW install and maintain geothermal networks similar to those that already exist at places such as Bartram's Garden and the German Society of Pennsylvania. In geothermal systems, buildings use "water-source" heat pumps. Instead of utilizing heat from outside air ("air-source" heat pumps) they use water warmed by the constant temperature of the ground (though models do exist that capture heat from other sources, such as sewage lines). It takes less electricity to extract heat from water than from air, so water-source heat pumps are more efficient than air-source, but the upfront cost of drilling and running pipes into the ground is more expensive. This is where a public utility like PGW could be useful, setting up larger geothermal networks that entire neighborhoods could plug into.
"Geothermal seems to be an idea that shows some promise because it presents the opportunity to work with the existing union workforce while still providing energy that we need," Green says. Green says he sees promise with examples such as Boise, Idaho, whose geothermal network dates to the 1980s, as well as a geothermal pilot project in the Boston area.
POWER, a Philadelphia association of religious congregations that advocates for racial, economic and environmental justice, also supports a geothermal path towards decarbonizing Philadelphia's buildings, says Mitch Chanin, who works with POWER's climate justice and jobs team. POWER was one of several environmental groups that opposed a now-scrapped plan for PGW to work with a private partner to build a liquified natural gas (LNG) export plant in South Philadelphia.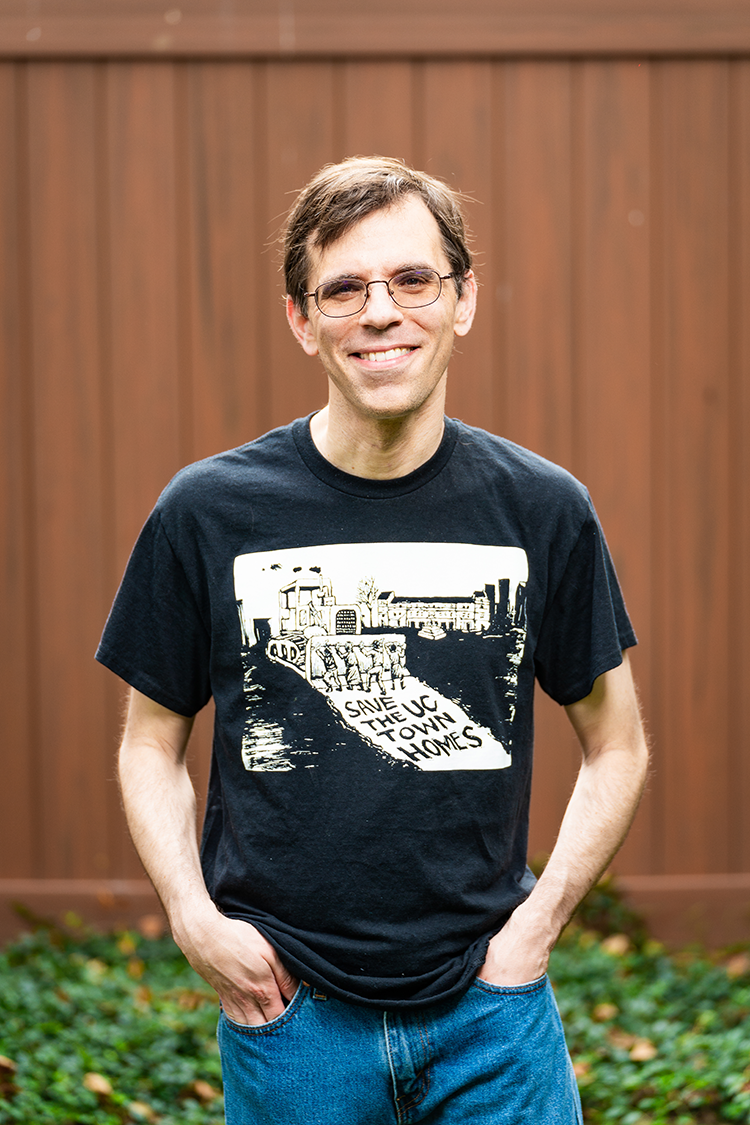 The [liquified natural gas] plant is a false solution to a real problem. We need a plan to transform PGW."

—Mitch Chanin,

volunteer with POWER's environment and jobs committees
"At the time proponents were saying we need this to keep rates down," Chanin says. They claimed that the plant would protect low-income rate payers in the face of warming winters, increasingly efficient appliances and a gas utility with steady costs but dwindling sales. It would guard against not only rising rates, the argument went, but also job loss. "The coalition said there is a serious problem of excessive energy burden, energy poverty," Chanin recalls. "Whether this plant is built or not, large numbers of ratepayers will have trouble paying bills. A utility death spiral threat is real. The LNG plant is a false solution to a real problem. We need a plan to transform PGW."
Since the diversification study came out, POWER and other environmental groups have been pushing PGW to follow up with a geothermal pilot program, particularly by lobbying to have the utility budget the money to begin planning the pilot. Although the utility resisted allocating the funds in its capital budget, $500,000 has made it into the proposed operating budget.
"What we want to do is an implementation strategy," Knapp says. It would explore "the work you need to do before you put holes in the ground, where you'd put the holes, what workforce is needed, how do you finance it, the regulatory framework."
Knapp says the City is also searching for solutions to the legal and labor hurdles involved with transforming PGW. These include reaching out to the Pennsylvania Public Utility Commission, which oversees PGW, and looking at City laws that might need to be changed to facilitate a transformation.
The City is also looking into the impact on PGW's workforce. "We are working with lots of partners, including Local 686 [the union that represents most PGW workers] to do a deeper workforce assessment. We want to make sure we're thoughtful and not have happen what happened to the refinery workers," Knapp says, referring to the Philadelphia Energy Solutions workers left unemployed after the South Philly refinery was shut down following its 2019 explosion.
PGW has its outward facing narrative, but behind the scene they keep doing things to reinforce our reliance on gas."

— David Masur,

executive director of PennEnvironment
Although PGW participated in the diversification study and has publicly stated the need to reduce greenhouse gas emissions, the utility has nonetheless been working to expand its fossil gas business. "They're fighting it every step of the way," Davis says. "They want to sell gas for the next 100 years."
"PGW has its outward facing narrative, but behind the scene they keep doing things to reinforce our reliance on gas," says
PennEnvironment's Masur. As Grid has reported, PGW has been actively courting new commercial customers, including Amtrak's 30th Street Station. The station had been a customer of Vicinity Energy's steam system, which pipes steam to commercial customers throughout the city for heat. Vicinity generates electricity as it produces steam, making the process more energy efficient than burning gas to produce only heat. Vicinity also has plans to shift to renewable energy, whereas a building with its own gas boiler is stuck with fossil fuels for the foreseeable future.
PGW, which did not respond to requests from Grid for an interview, has also worked to undercut the city's ability to reduce gas consumption. Reporting by WHYY revealed that PGW representatives helped draft state legislation that would prevent local governments from enacting policies that have the effect of restricting new gas hookups.
"On the one hand, you're saying to the public you have a plan to decarbonize, but you're reviewing a draft of the bill that would make it impossible to decarbonize," Masur says. Though the state legislation didn't pass in the 2021 session, sponsors recently introduced new versions in the 2022 legislative session.
PGW's workers' union also does not seem to be on board with efforts to transform the utility. Keith Holmes, president of the Gas Workers Union Local 686 penned an op-ed in The Philadelphia Inquirer in January rejecting any low-carbon future for the utility aside from decarbonized gas.
In 2019 City Council passed a resolution to shift the city entirely to renewable energy by 2050. "City Council signed a resolution to do that, and Jim Kenney signed on to a resolution to do that, and nothing has happened," Davis says.
Grid reached out to Katherine Gilmore Richardson's office to ask what she thought of the proposal to ban all new gas hookups. Eliza Alford, the councilmember's policy director, responded via email: "We strongly believe we need a holistic strategy to address emissions from all building types that will lead to the necessary reductions, center equity and prioritize the needs of vulnerable populations, and includes a plan for workforce development/economic opportunity."
Public health and climate activists plan to keep the pressure up, with activists focused on ensuring that the Philadelphia Gas Commission includes funding for planning the geothermal pilot when it votes on the PGW budget on August 9.
"We've waited too long to address these existential problems," Chanin says. "Now so many things have to be done fast." The scale of the decarbonization task at hand requires government action, whatever the path. "Every version of this is a massive undertaking. No matter what, we have to retrofit hundreds of thousands of buildings in 20 years," Chanin says.