Before #vanlife became a hashtag, or "Nomadland" won the Academy Award for Best Picture, Kirsty Halliday faced niggling doubts about her path forward.
Sitting in her windowless office at the (since shuttered) construction firm Greensaw Design & Build, she wondered, "What am I doing?"
At night, in her LEED Platinum apartment in Fishtown, the Scottish transplant found herself plotting a national park-studded route across her adopted country.
Halliday had long wanted to road trip her way around the U.S., and if not for the Great Recession, she might never have taken the plunge.
An environmental studies major at the University of Plymouth in South West England, Halliday worked for nine years in Edinburgh as an environment and hygiene systems manager for the Swedish timber, pulp and paper company SCA. In 2004 she was transferred to Philadelphia to roll out environmental policies in SCA's newly acquired businesses stateside. Laid off amidst the economic downturn in 2009, Halliday followed nine months of international travel with a stint at the short-lived financial startup e3bank.
By the time she landed at Greensaw in 2012 as chief operating officer, Halliday was dipping into savings to cover day-to-day expenses, feeling a disconnect between the work and her background, while craving nature, space and simplicity. "I can't not do this," Halliday soon concluded. She needed to get out.
So she took out a loan, went to Fretz RV in Souderton, Bucks County, and bought the first motorhome she saw: a gently-used Class C with a stand-up shower and a comfortable bed.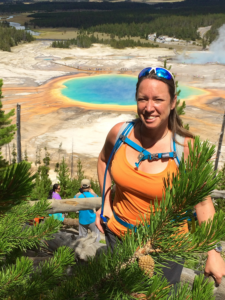 "I was just going to leave town for five months, go across country, come back and then probably get a job and move back into an apartment in Philly," Halliday recalls. "But I didn't. It's been almost nine years now."
Halliday has visited 35 national parks in those nine years. She has circumnavigated Crater Lake eight or nine times, staffed a general store in Yellowstone and spent a winter awestruck by auroras in Alaska. She has done time at the same Amazon warehouse as Frances McDormand's character in "Nomadland," harvested sugar beets in North Dakota and managed a resort in Oregon.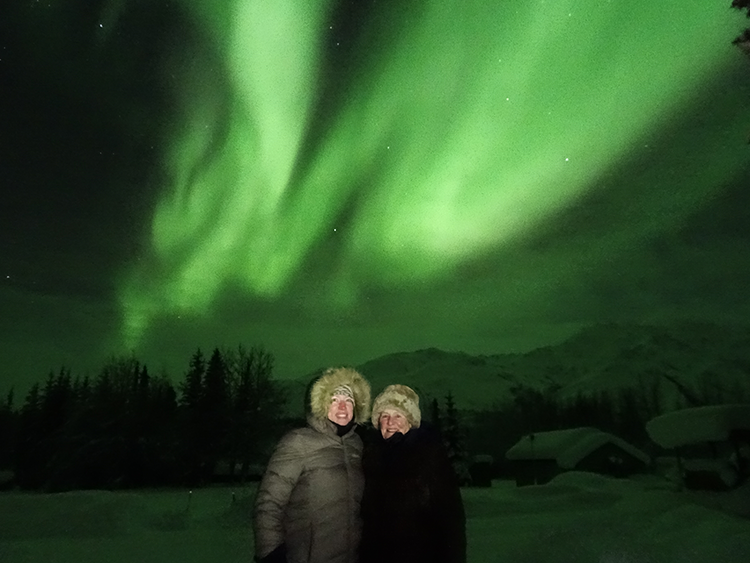 Debt free, plugged into Xscapers (a community of working-aged RVers) and content with her "little box on wheels," she no longer feels pressure to chase fancy titles or big paychecks. She looks instead for experiences, for opportunities to go places and meet people.
"Pretty much any job I get asked to do," Halliday says, "I'll take a go at it."
And although she fretted early on about her vehicle's appetite for gasoline, Halliday has since settled into a no-stress mindfulness of environmental footprint. She runs errands en route rather than making special trips; she uses LED lights, and sparingly; and she only ever dumps her gray water in the sewer, never on public lands. She has a modest 200-watt solar panel that tops up her batteries when she's parked.
"Your resource use is pretty minimal," she says of the lifestyle.
Vanlife is not for everyone, Halliday concedes. Those less outgoing than Halliday risk loneliness; those more squeamish may be deterred by having to dispose of their own poop. And don't even get Halliday started on the headache of accessing and affording healthcare.
But "being out in places where it's so wide open, and there's a road stretching as far as you can see, and there's no people around," she says, "it's incredibly freeing just to give yourself the space to think, 'What do I want to do?'"