In 2020, Pennsylvania became the first state in the nation to include a farm bill in its state budget. The bill invested in, among other priorities, urban agriculture, farmland conservation, workforce development and new market opportunities, including an unanticipated investment in organic agriculture. Given Pennsylvania vies regularly with Washington state for second in organic farming (California is #1), this was some much appreciated recognition.
We now have a federal farm bill, covering everything from nutrition to conservation to energy, on the horizon in 2023. We need consumers, eaters, activists and legislators to stand behind sustainable farmers to facilitate real change in what we subsidize so that our tax dollars support the essentials for maximum impact on climate and communities.
Local food systems depend on these relationships. When farmers are connected to consumers in the region, it supports their ability to continue to invest in sustainable farming practices and their communities. When consumers are connected to local farmers it allows them to taste and benefit from the value of healthy food. Advocacy can result in the necessary support and cushion needed to weather uncertain times.
Farmers markets and CSAs can cyclically fall victim to the convenience of grocery stores or home delivery services. As a farmer myself, I've seen how market winds can shift demand without notice.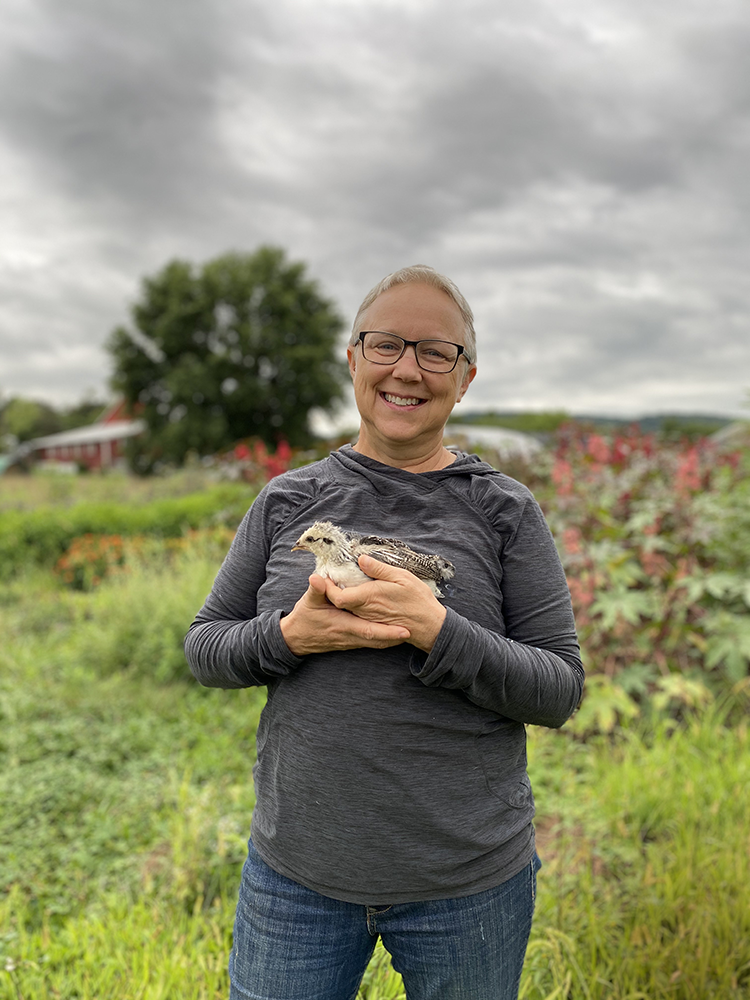 For example: the recent extraordinary, overnight demand for farm-sourced products during the pandemic. Pasa Sustainable Agriculture, the organization I lead, had the opportunity to work with the Pennsylvania Department of Agriculture early on in the pandemic to craft guidelines for markets, aiming to keep customers and farmers safe, while ensuring that the essential work of feeding people carried on. Today, the world is emerging from this crisis that has waylaid many of our plans and left us still vulnerable at the intersection of health, labor, finances and supply chains.
Pennsylvanians know that we hold a rich asset of fertile land, and our farmers want to protect this to ensure that consumers have access to the highest quality local foods. Over the past 5 years, Pasa has been working with almost 200 farmers across the Mid-Atlantic region to develop benchmarking data, to provide a roadmap to healing our soils—both for conserving our natural resources and for ensuring we can grow nutrient-dense food far into the future. The organization has seen sustainable and conventional farmers at the table together, learning from each other for the purpose of improving their soil health practices.
With the arrival of the Biden administration, agricultural organizations have been asked to take on leadership roles in the climate mitigation strategy.
Pasa was thrilled to be a part of crafting language around and seeing the concept of farms be included in a modern version of what is shaping up to be a Civilian Climate Corps, based on the original Civilian Conservation Corps (CCC) of FDR's New Deal. Unfortunately, this much fought-for program is now a stalled budget reconciliation bill, also known as the Build Back Better Bill.
If it passes, this opportunity means young people out on farms, working with farmers as they put into practice the principles of stewardship that define sustainable agriculture. Who knows? Maybe some of these young people will not only be the next generation of conservationists but ecologically-minded farmers as well. If you do nothing else this spring, please take time to connect with your farmer and assure them you value them and the part they play in feeding your family and stewarding our natural resources.
And, if you feel compelled, call your legislators and find out what they are doing to advance climate-smart agriculture.