By Rory Sweeney
Working out of the Drexel University-backed ic@3401 startup incubator in University City, the five-man team at GrowFlux is banking on a hunch that, for plant-growers, less is more.
They've learned that, rather than gadgets and wizardry, the best thing technology can offer to the horticulture industry is simplicity, and that all other benefits – like energy efficiency, better results and bigger bottom lines – will grow from there.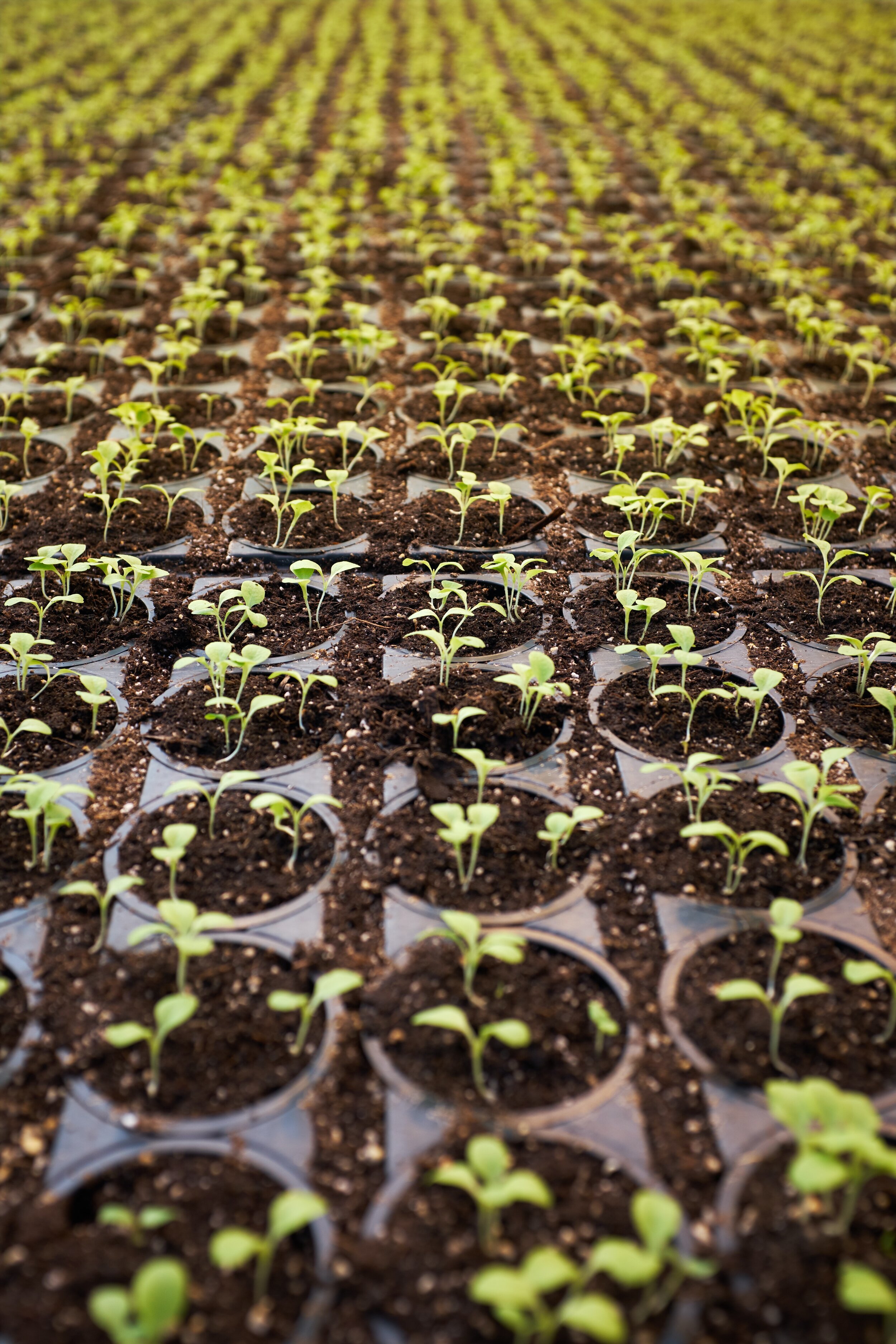 "Our tagline is 'plug-and-play horticulture', so we bring a really easy-to-use customer experience to the technology, which is surprisingly new to our industry," CEO Eric Eisele says.
To that end, GrowFlux has developed a lighting controller that can connect up to 50 fixtures from any manufacturer to a smartphone app, and finely tune the lights' output based on user specifications – or not: there are a variety of preset modes that can be selected with a single touch.
"You don't need a PhD to get this stuff set up and use it," Eisele explains. "Our industry has a long history of technology being offered to growers that doesn't work… And growers are then adamant about, 'These kinds of controls are not for me anymore; I'm not going to bet my farm on them.' And then we lose them; we lose the opportunity for energy efficiency. So, we're really trying to change that and make a grower-first experience that's designed for them."
Naturally agrarian and a long-time lighting enthusiast – Eisele has grown food since he was a child and has nearly a dozen patents from a company he founded as a Drexel University student to develop lighting tuned to circadian rhythms – Eisele was initially drawn toward developing better grow lights.
The company's lighting product was solid, but it required a long supply chain that needed consistent upkeep and relied on competitors, who themselves "could afford to send a whole bunch of free lights to these farms to test for a year at a time before they even make a decision to buy," Eisele says. "We didn't have that kind of capital invested. Meanwhile, a lot of these manufacturers started hitting us up and saying, 'Hey, can we license your wireless technology?'"
The fledgling company soon realized it was time to abandon their main product and pivot.
The light-bulb moment came in 2019 when they realized they already had the solution.
"We walked the floor of the tradeshow we were exhibiting at, and we were like, 'There are dozens of manufacturers at just this one tradeshow that have lights, and none of them have controls; none of them have wireless built in; none of them have an app; none of them are even close to a place where you can have a sensor interact with those lights in a seamless way,'" Eisele says.
Sometimes, to paraphrase Robert Frost, the pivot makes all the difference.
Electricity-industry behemoth Exelon named the young entrepreneurs last year as one of 10 startups to share in $1 million in investment from the inaugural year of its Climate Change Investment Initiative, contributing to the roughly $2 million the company has raised so far. Earlier this year, they were selected to join the Wells Fargo Innovation Incubator Program, which includes $250,000 in non-dilutive funding along with research support from the National Renewable Energy Lab and the Donald Danforth Plant Science Center, where they'll start growing tomatoes in December to compare the savings between conventional methods and using their products.
But the primary achievement is probably the most recent one: a contract with industry-leader Horticultural Lighting Group to preinstall their commercial-grade products with GrowFlux's wireless technology. The team declined to offer specific numbers to avoid giving away any competitive advantages, but described it as "our first seven-figure deal."
As their products gain wider distribution and their research progresses, the team plans on leveraging the resulting data into additional products and services that increasingly optimize the growing conditions while simultaneously minimizing the effort required.
"We're designing for people, not necessarily plants all the time," Eisele says. "A lot about commercializing these technologies is … often about the people using it."