San Francisco has its earthquakes and Miami has its hurricanes, but the disaster Philadelphia most often confronts is flooding.
Flooding is the most common natural disaster in the country, with Pennsylvania experiencing the most flood occurrences of any of the 50 states. And climate change all but promises that the near future will be wetter, so what is Philly facing down the road? I spoke with Josh Lippert, the City of Philadelphia's floodplain manager, to find out.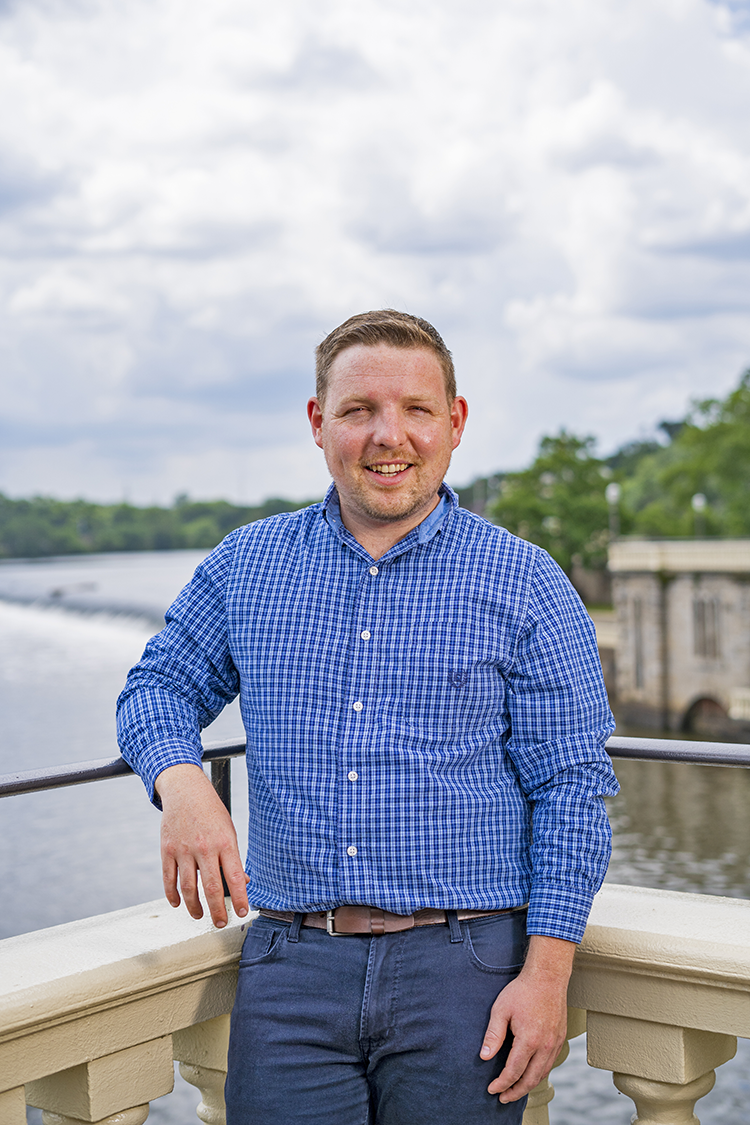 Can you start by going over some types of floodplains we have in Philadelphia?
There's the Federal Emergency Management Agency [FEMA] 1% floodplain [formerly known as the 100-year floodplain], which can be riverine—creek, streams and rivers—where they can top their banks and flood fringe areas, and there are coastal floodplains.
We have tidal fluctuation in the Delaware River so high tides can flood areas around the Ben Franklin Bridge and other areas. Also, a hurricane can come up the Delaware and cause storm surge and wave action, so that's the local coastal floodplain here in Philadelphia.
The 1% designation means that in a given year there is a 1% chance a flood will occur to the extent shown on the map. FEMA changed the terminology to make it more accessible, given the fact that every year there's that 1% annual chance versus one in a hundred years.
Flooding doesn't just happen along FEMA-designated floodplains, right? Can you talk about how it also occurs where streams and creeks were turned into storm sewers when Philadelphia was built up over 100 years ago?
We like to call these urban floodplains or infrastructure floodplains. [These areas] can experience what we call infrastructure flooding in larger or more severe storm events. Rainwater takes over the storm sewers, the combined sewers, and it has nowhere to go but on land. So it goes onto roadways, into yards and even into basements.
We actually have been developing a lot of public information guides and we have  one for Germantown that talks specifically about infrastructure flooding.
The Wingohocking Creek that used to run through Germantown was piped in the early 1900s. Where that creek once ran is now a low point within the neighborhood. When the combined sewer gets to capacity during larger rain events, it can cause backups into basements. Also, the streets can become like rivers in larger flood events.
The [Philadelphia] Water Department has a program so that in certain areas where there are infrastructure flooding problems, you can get a free backwater prevention valve put onto your sewage lateral, so that when the sewer does become overwhelmed it doesn't back up into your property.
How is global warming going to change flooding in Philadelphia?
Flooding is already the number one natural hazard here in Philadelphia, and it's likely to become more and more prevalent by the end of the century. My colleagues at the Office of Sustainability have done some science around the future of sea-level rise.
The 1% chance floodplain is likely to be expanded into what is currently known as the 0.2% chance floodplain [formerly the 500-year floodplain]. So there will be an expansion of the 1% floodplain as well as the amount of areas that will be either chronically inundated or permanently inundated by sea-level rise.
What can Philadelphians do to protect themselves from flooding?
It is a traumatic event if you've ever gone through a flood. We have residents that still have not fully recovered from [Tropical Storm Isaias on] August 4, 2020. They're still without hot water and heat in some cases.
The No. 1 thing is to know your flood risk. Look at the flood maps. If you've ever had a basement backup or if you see signs of water coming into your basement, reach out to the water department. Whether you're at the top or the bottom of a hill in Philadelphia, you can experience flooding.
If you don't have flood insurance, explore flood insurance options, whether it's through the National Flood Insurance Program or private insurance, that is the best way to at least rebound more quickly.
If you live in the FEMA 1% floodplain, you're only required to have flood insurance if you have a mortgage or a federally backed bank loan against your property.
If you own your property outright or if you say it hasn't flooded here in many years, you might let your policy lapse or not have a policy. Unfortunately, our numbers of flood insurance policies are actually dropping, so public information is at the forefront of how we're trying to prepare our residents.