Far from any port in North Philadelphia's Fairhill neighborhood are four massive shipping containers, retrofitted with doors and windows. North Philly native Chikrock Gonzalez ,42, converted two 20-foot and two 40-foot shipping containers into a tire shop after the pandemic forced him to close J&C Tire Shop.
"The whole idea was, I had a tire shop across the street but the pandemic slowed everything down so I had to shut down," Gonzalez explains.  He was forced to close J&C Tire Shop, but began building Chikrock's Tires out of shipping containers. Each container has been retrofitted with doors and accoutrements necessary to their function. Stacked two by two, the containers sit on Sedgley Avenue between 4th and 5th streets.
Three years ago, Gonzalez's uncle, Luis Serrano, bought a single shipping container to use as a storefront to sell and repair windows and doors. Serrano bought the container from a storage company along the Delaware River. Gonzalez then bought the container from Serrano along with three others sold on Craigslist and OfferUp.com, totaling just over $10,000.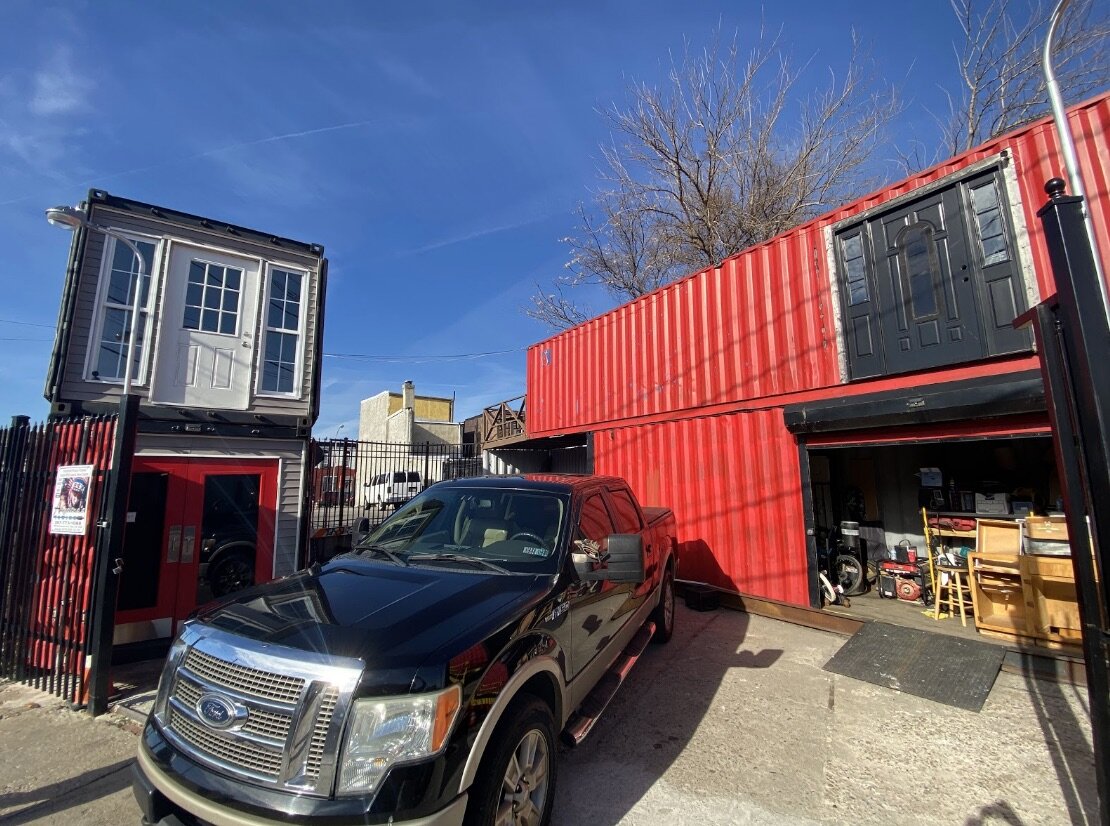 The shipping containers have been converted into an office, storage space and work area. The lot is designed for cars to drive up and be worked on. Containers are equipped with electricity but not plumbing.
"These are easy to move, I don't have to pay rent, just pay my taxes annually," says Gonzalez.
There are hurdles ahead for Gonzales' 's plan, according to his father Eddie Gonzalez.
 "We're dealing with the city trying to get zoning," Eddie says.
Gonzales bought the lot in 2016  under the impression that it was zoned as commercial because a factory previously stood there. However, despite being surrounded by repair shops and tire stores, the lot is zoned as residential.
For the time being at least, shipping containers have helped Gonzales' entrepreneurial dreams stay afloat.