Maker spaces help you make whatever you want, and offer the gift of creativity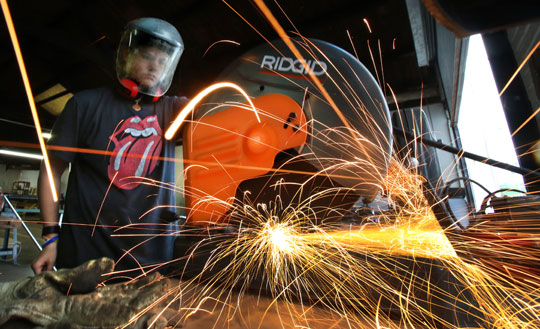 Philadelphia Sculpture GymIf you want to make your own gifts, but lack the necessary facilities, Philadelphia has a variety of maker spaces where you can do just that. Get access to woodworking and welding equipment, laser cutters, a host of design and engineering software, photography studios — even 3D printers, so you can make anything your imagination conjures. You can even give the gift of creativity itself: the Philadelphia Sculpture Gym offers gift memberships of one or three months, giving access to fully-equipped woodshop and metalworking facilities, as well as molding/casting and modeling studios.
The Sculpture Gym and other spaces like NextFab Studio (together with their nonprofit partners, The Hacktory and Breadboard) also offer gift certificates for classes open to the public.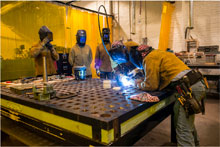 NextFabWith a variety of business models, including for-profit, nonprofit and cooperatively-owned, each of these spaces offers a blend of disciplines as unique as the mix of people and facilities inside. There is a variety of membership and fee structures, as well, including some that allow you to purchase single classes, or rent space for as little as one day.
For details, visit Breadboard; The Hacktory; NextFab Studio; The Philadelphia Sculpture Gym.
Story by Jon McGoran.
This story is from page 27 of our Countdown to the Holidays feature in our December 2013 issue.