The fourth annual #BlackBirdersWeek 2023 will take place nationwide May 28 through June 3, with events intended to raise the visibility of Black birders and build community.
#BlackBirdersWeek took flight in 2020 as a result of social media discussions within the #BlackAFinSTEM community following an incident in New York City's Central Park in which a white woman threatened to call the cops on Christian Cooper, a Black birder, who had reminded her to keep her dog on leash.
Each day of the week highlights a different theme: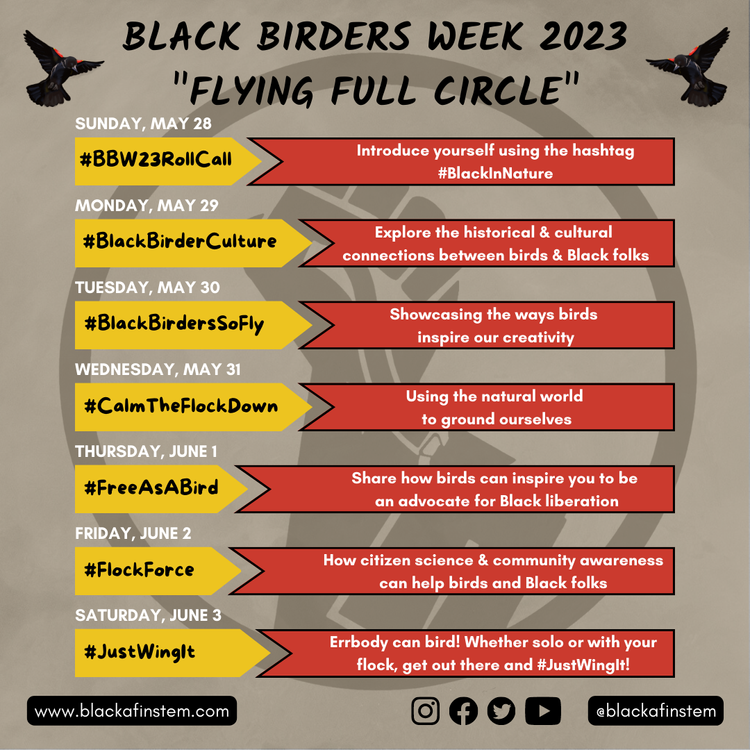 Locally, on the evening of Saturday, May 27, the Academy of Natural Sciences of Drexel University will kick off the week with the second annual Black Excellence in Birding event. The Academy will also hold a Flying Full Circle Family Fun Day event on Saturday, June 3, and, together with the Delaware Valley Ornithological Clob, will host David Lindo, the U.K.-based "Urban Birder," for a conversation on Thursday, May 25.