It's hard to find someone with anything bad to say about the High Line, the abandoned elevated train track that reopened in 2009 as a park after years of organizing by advocates in Manhattan's SoHo neighborhood.
In 2019, before the pandemic, the High Line drew 8 million visitors a year. It has been a critical smash hit, too. "The civic and aesthetic marvel of the High Line never gets old, which is strange. Everything else does," wrote Peter Schjeldahl in the New Yorker when a new section of the park opened to the public. 
But in his new book, "Parks for Profit," Temple sociologist Kevin Loughran has taken aim at not only the High Line but also two other recent post-industrial parks, the 606/Bloomingdale Trail in Chicago and Buffalo Bayou in Houston, arguing that the neoliberal agendas behind the parks' development as well as the role of private groups in parks development lead to inequitable outcomes.
Philadelphia has seen its own privately driven parks projects recently, including the renovation of the Cobbs Creek golf courses as well as the planned renovation of FDR Park.
This May, Grid reporter Bernard Brown talked with Loughran about the book and how Philadelphians can apply its lessons.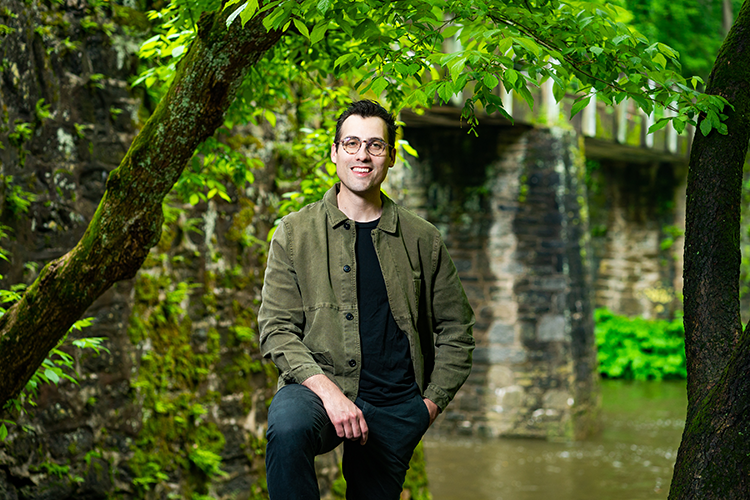 Everyone loves the High Line! What could be wrong with it? I think that's one of the core issues with a lot of these new parks, that the spaces themselves can be quite lovely and engaging. But it's the politics behind them that is troubling and I think that that isn't always apparent. If you're just a regular person, and you are visiting a park, you're not necessarily being introduced to the political background. You're not necessarily aware of who might manage the space and all that goes into that.
So who benefits from parks like these? The people who benefit are certainly anyone who has some kind of meaningful investment in what we would call the symbolic economy of the city. So people who are invested in generating tourism, people who are invested in driving cultural industries, people who are invested in the prestige of a city. In sociology we talk about the idea of an urban growth machine being this kind of an assemblage of the public and private elites who may have differing points of view on political issues, may look at urban planning issues differently. They may have very different kinds of economic interests, but they all kind of converge around this idea of "growth is good." In one way or another, they want to drive the idea of Philadelphia forward. They want to drive the idea of Chicago forward. They want a place that is a commodity on the global stage.
These are spaces that are tied to post-industrial decline, and we know that the consequences of that are devastating for people who had their whole livelihoods tied up in those economies and now they're gone. But the spaces have remained. The railroads, the factories. I think that's partly why they've served as such attractive redevelopment opportunities for the urban elites, because it's like you don't have to displace people in a direct way.
They're not building the Benjamin Franklin Parkway. Exactly. We're not tearing down a neighborhood for something like that. So it sort of becomes an opportunity to just say, "Hey, we can weave these new forms of capital into this existing environment." I think they trade on a lot of the symbolism of parks, the ideas around nature and beauty and civic engagement. The idea that parks are for everyone. I think that those are false. Those are ideas that have been co-opted increasingly by private groups.
This struck me as the most challenging claim you make, that private parks groups aren't working in the public interest. Whether it's the Central Park Conservancy or the Fairmount Park Conservancy, Friends of the High Line, all of these groups exist because of those same forces of economic retrenchment that created the de-industrialized urban environment in the first place.
We've also had 50 years of reductions in all kinds of public works budgets in U.S. cities. Private park groups serve their donors. They don't serve the public. They serve the other privileged urbanites who get to benefit from these kinds of spaces.
I don't think that there's really a good reason for these groups to exist other than normalizing neoliberalism. Why can't we just give more money to the parks department and have them make the park as nice as we want it to be?
It seems very natural for a bunch of neighbors to say, "Hey, we want to get together and raise money to improve our park," especially when the City doesn't seem to have money to do it. What is the right response? I don't necessarily think that everyone who has that impulse has bad intentions, that everyone who volunteers with the Friends of the Wissahickon, for example, is a bad person. I think it's very understandable that a lot of people would gravitate towards those groups because they're part of this fabric and, if you live in Mount Airy, the Friends of the Wissahickon is everywhere.
It's not like they're walking around with MAGA red hats, but I think that it's about advocacy. It's about forcing the City to do something different and having a political mobilization that is a genuine social movement, that's not something that is going to just shore up the already existing privileges. Because, guess what? In Mount Airy we are very privileged. And yes, it's nice to be involved very locally and be engaged in your own neighborhood, in your own community, but we're part of a huge city that has a very uneven level of park development and park access. I think those energies would be much better spent mobilizing a general push for more money for parks.
Those private groups do nothing to address the equity issues. What we're talking about is racism."


—

Kevin Loughran,

Temple sociologist and author of "Parks for Profit"
The idea that collectively we don't have those resources just seems false to me, when there's clearly so much private money that people are willing to put in these private park groups.
Those private groups do nothing to address the equity issues. What we're talking about is racism. We're talking about historical underdevelopment. Communities of color have had very little parks investment historically. They don't have the same access to the sort of friends groups, and all of those private resources.
When we hear someone coming up with an idea for a park, whether a renovation of existing space or a brand new park, what questions should we be asking? Where's the money coming from? Who's controlling it? Who's managing the space? Is this a bunch of private money that's coming in, and then is it a private group that's going to then control the space? How does this project address accumulated racial inequalities in terms of park access? How is this park going to invite diverse users and uses?
Once you start allowing these private groups to take ownership of the spaces, where does that ownership stop? Where does the public draw the line and say, "No, this is ours"?